Our favourite jurassic war machines B.C. Blasters by James Groman x Toy Art Gallery are back in a all new colorway. For this second official colored release (we covered the first FROST BITE VERSION HERE.) all the five blasters, Pteranajet, Tanklasaurus, Rocket Rex, Jurassic Shark and Strike-Asaur, get revamped with yellow, metallic blue, green and silver spray with hand-painted eyes and battle damage!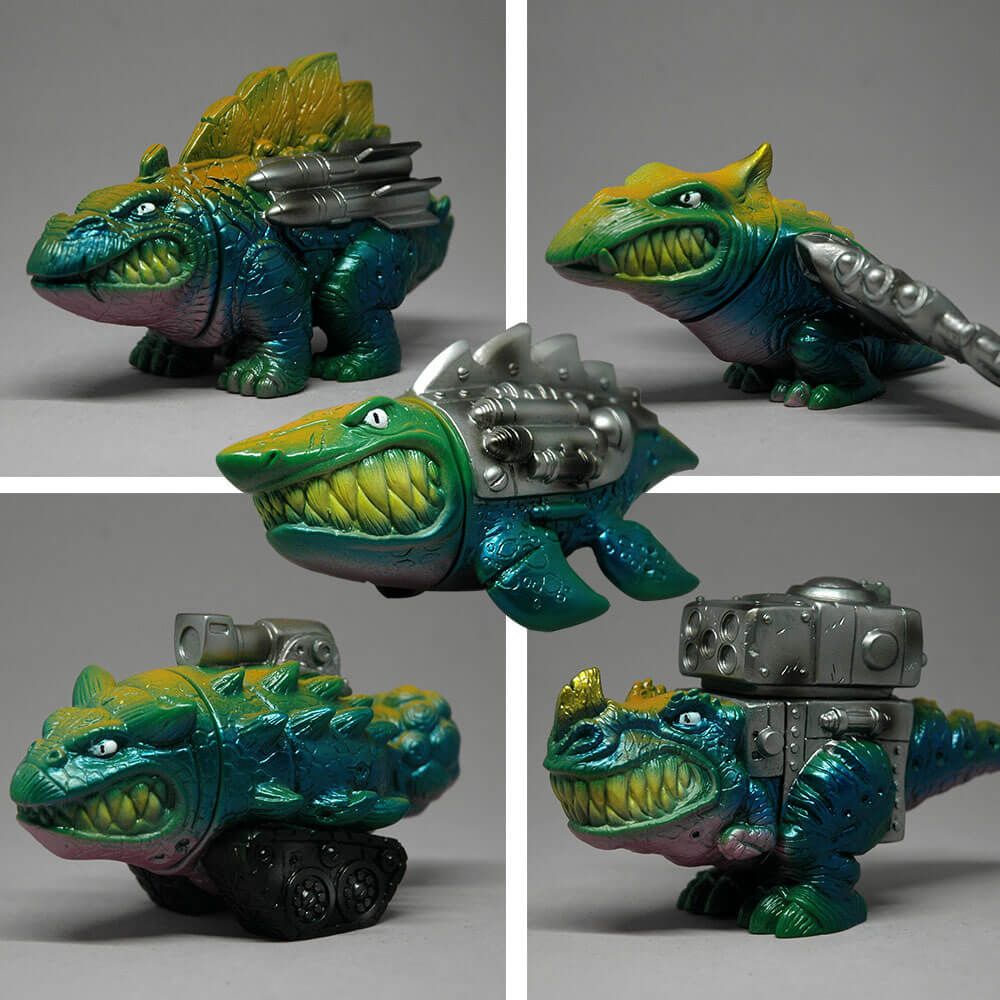 Each Blaster is over 5″ long and featuring the detailed Design by James Groman and produced by Toy Art Gallery.
Available this Wednesday 7/13 at 12PM PST (check worldtimebuddy.com for your local time) at shop.toyartgallery.com. Each YELLOWBACK B.C. Blaster retails for $50/£38, or grab the set of 5 for $185/£140!
Follow Toy Art Gallery on Facebook and Twitter.
Check James Groman blog.
*pics via TAG