Remember the James Groman x Toy Art Gallery 'In The Flesh' H B.C. Blasters launched back in May? Now the jurassic war machines are back in a new painted version. Put your gloves and jacket on and get ready for the cold. The FROST BITE B.C. BLASTERS are here!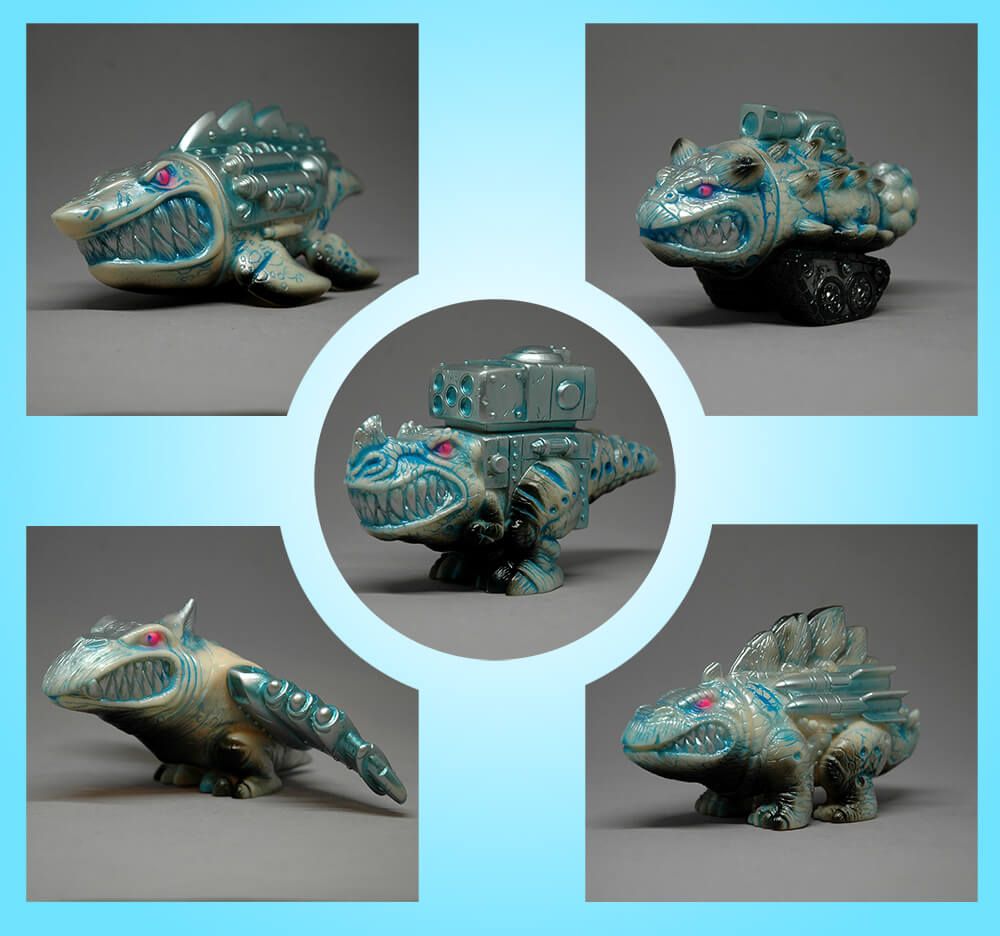 This first painted edition of B.C. BLASTERS  features a gorgeous frosty blue paint rub with pink, silver and black sprays. Ready for arctic assault!
[slider source="media: 48046,48047,48048,48049,48050″ limit="100″ width="1000″ height="1000″ title="no" pages="no"]
All the five 5 inches Blasters will be available, Pteranajet, Tanklasaurus, Rocket Rex, Jurassic Shark and Strike-Asaur.
Available this Friday 6/17 at 12PM PST (check worldtimebuddy.com for your local time) at shop.toyartgallery.com. Each FROST BITE B.C. Blaster retails for $45/£32 each, or grab the set of 5 for $175/£123!
Follow Toy Art Gallery on Facebook and Twitter.
Check James Groman blog.
*pics via TAG