Wrong Gallery is set to make a huge dent in your pocket and bank account as they've packed their booth for BTS 2018 this weekend! A range of one of a kind customs to exclusive pieces all under one booth. Teaming up with Asia's hottest artists at Wrong Gallery's booth. Over 30 pcs up for grabs and from the photos that we've seen and what they've announced you better get to Wrong Gallery booth early as possible. Below is a sneak peek at what's on offer, oh check this some much Sought After deadstock from Wrong Gallery's VAULT will be made available too.
(1) 台灣地區: 91art.studio 簡志剛Chien,Chih-Kang ART FUNK TOY 放克玩具 fufufunny(Fanny Kao) KACHA TOY Momoco Studio(毛毛二) Robin Tang Antics / 羅賓唐跟你鬧著玩的 VIVIANWANG SHON SIDE YU7 ART (2) 香港地區: AE Workshop Flying Sofye by Lam Pei Leeeeee (3) 日本地區: Hideyuki Katsumata MORRIS (Kaori Hinata) SUNGUTS P.P. PUDDING (4) 韓國地區: 2OZ Ahnsim Factory by1030 DUCKHEAD(林必榮) Rato Kim recorder_fac WHAT_THE_FARMER YOMO (5)馬來西亞地區: JEFFERSON NG(Ah Boy) Michael CHUAH 蔡诗中 Little Good Thing(AH-B) Sean Studio TEK (6)中國地區: Redhotstyle.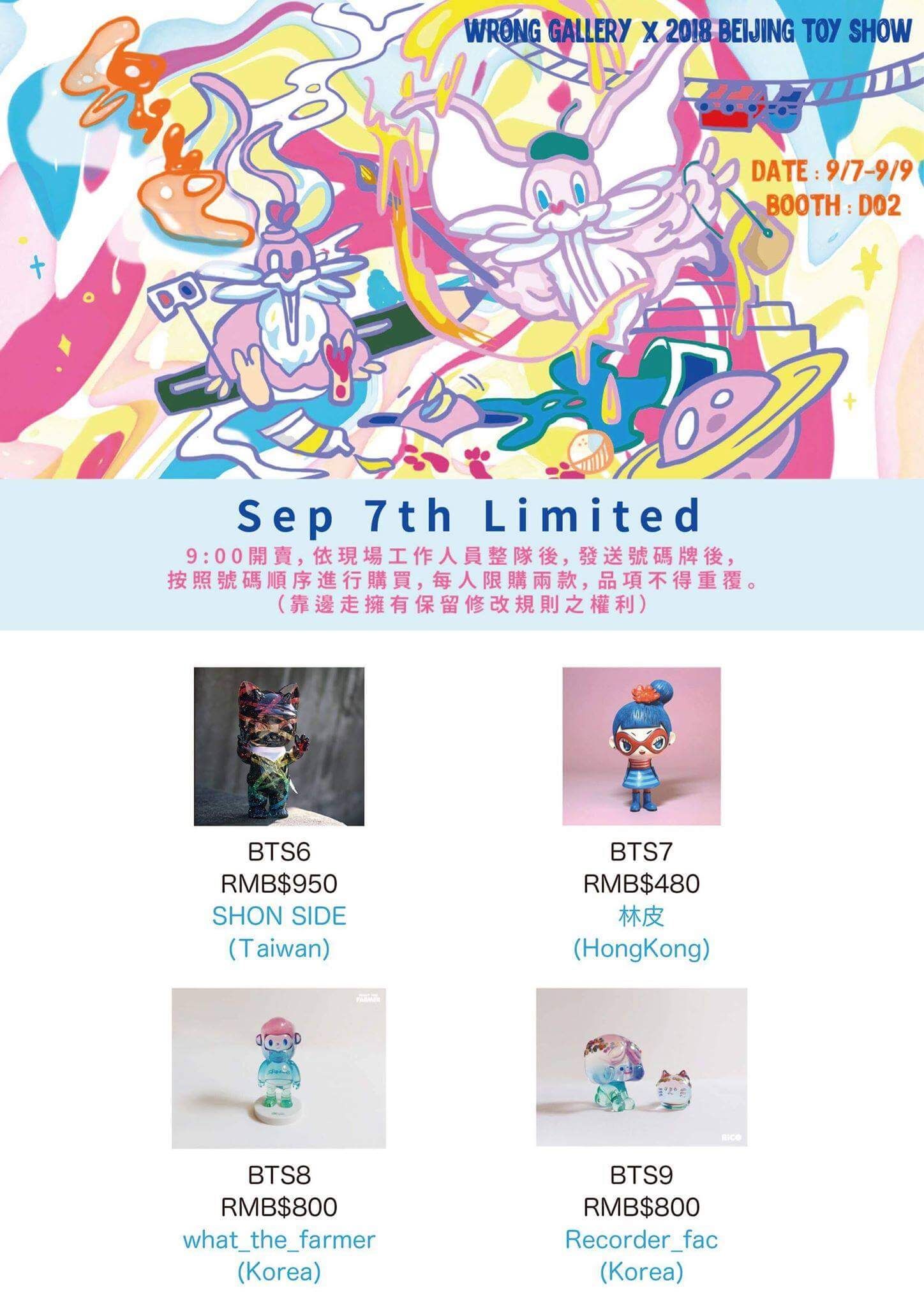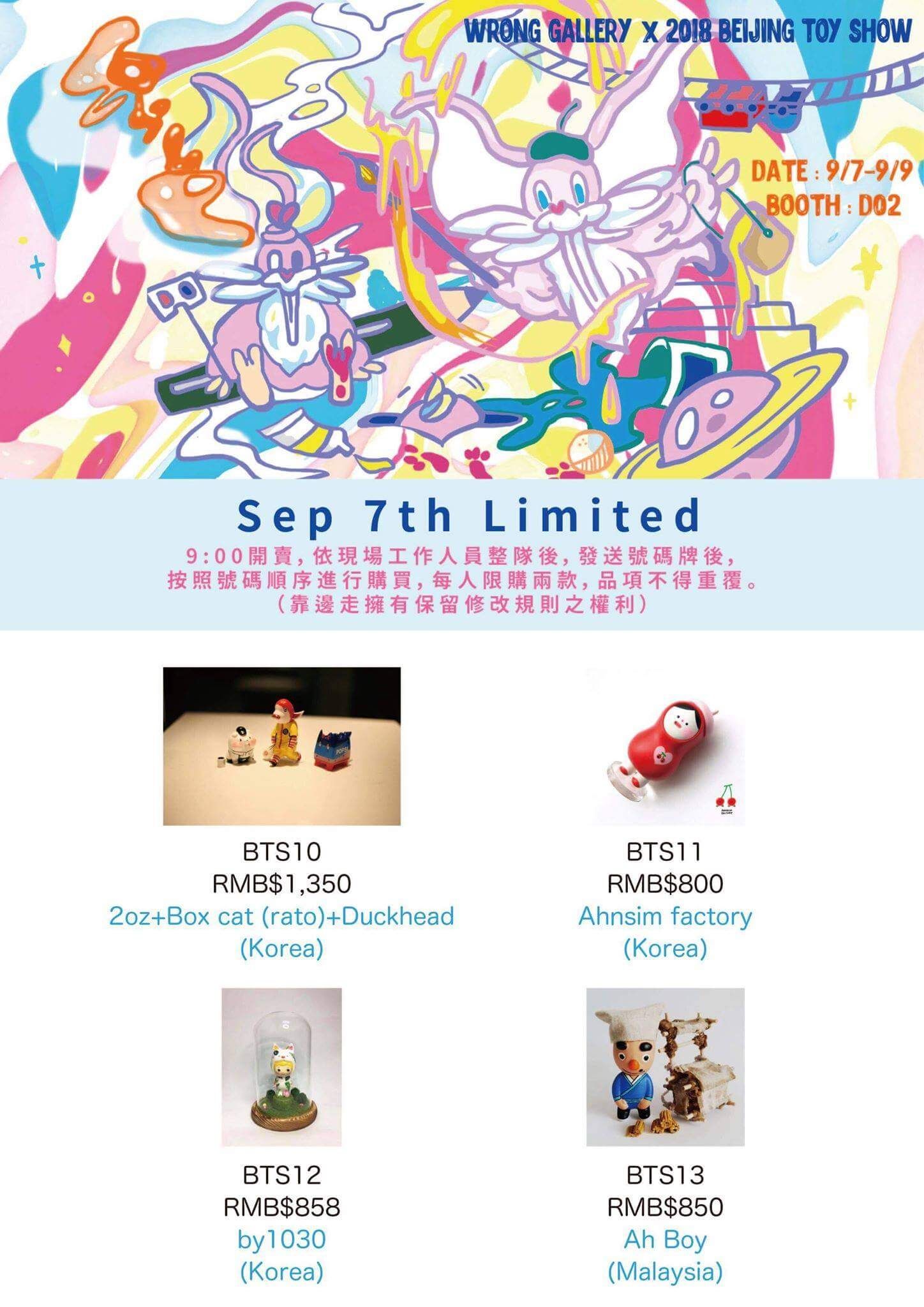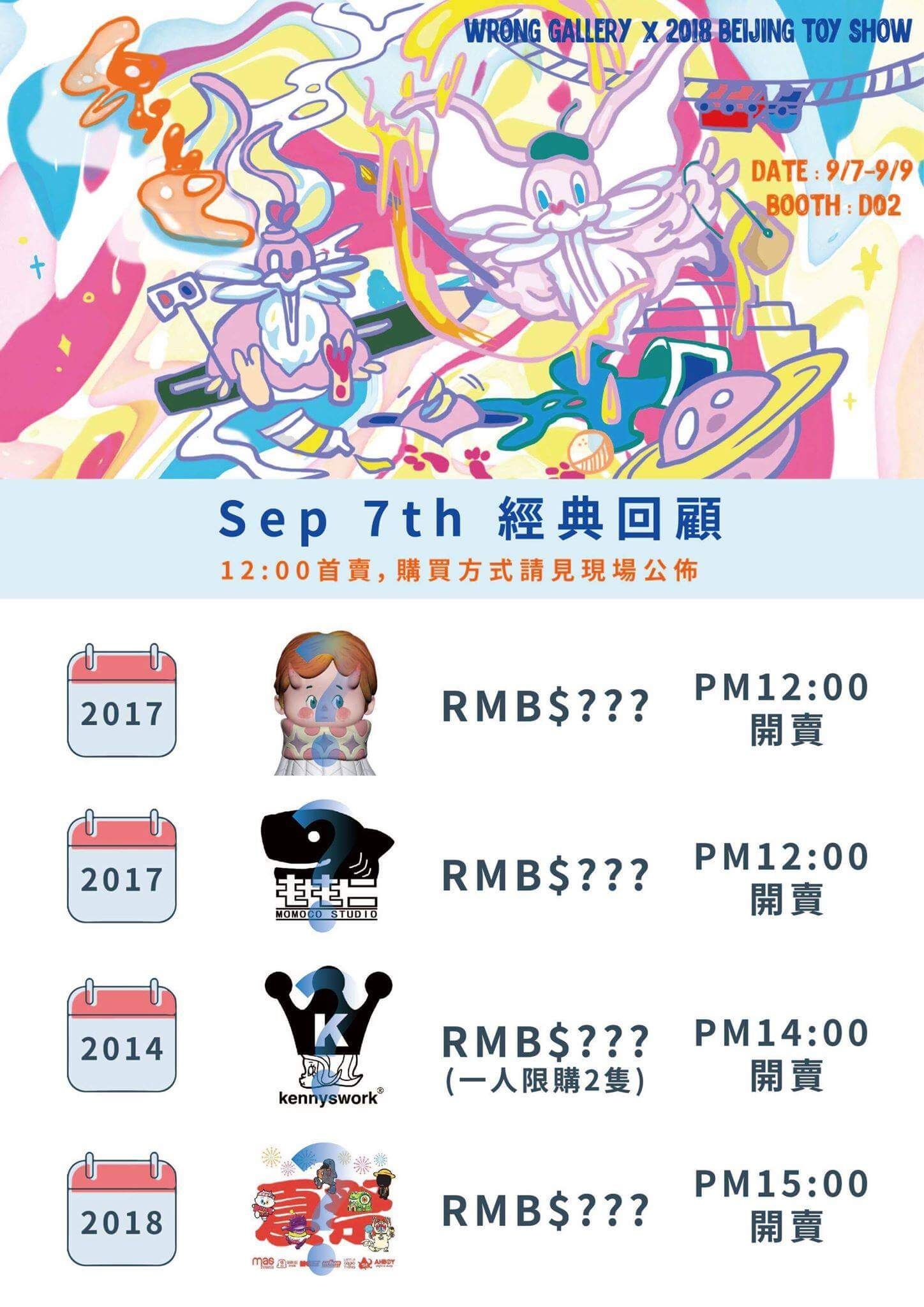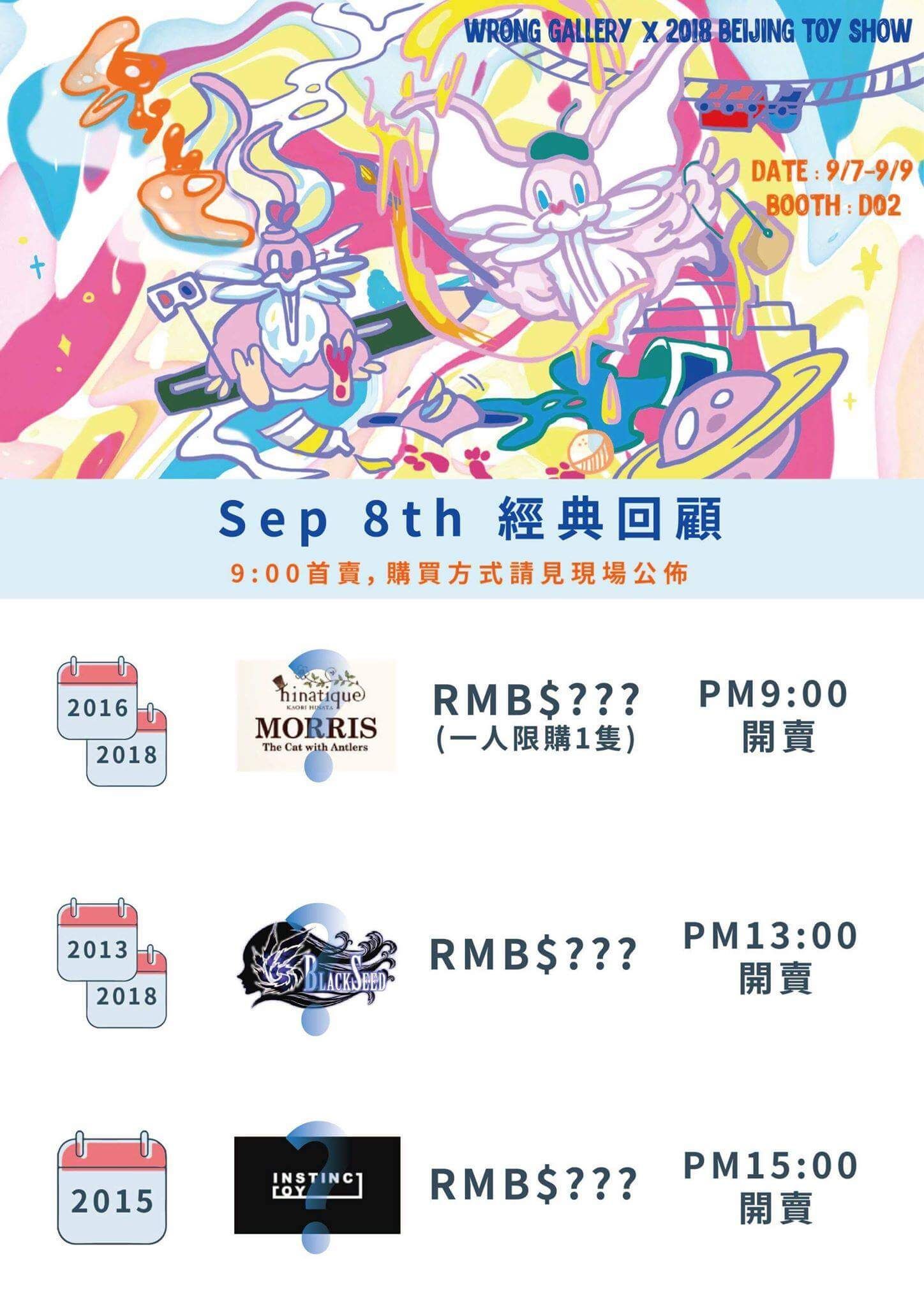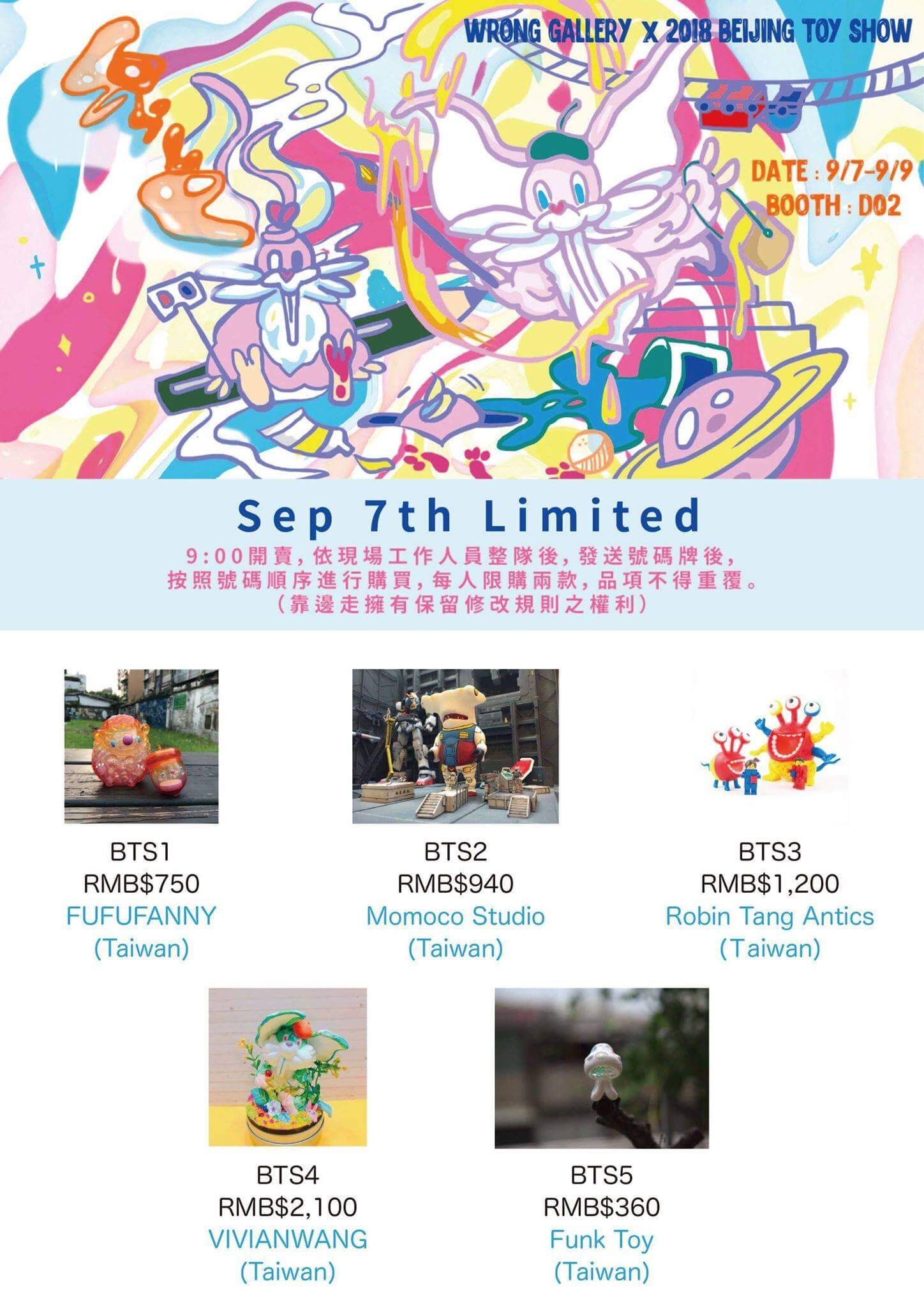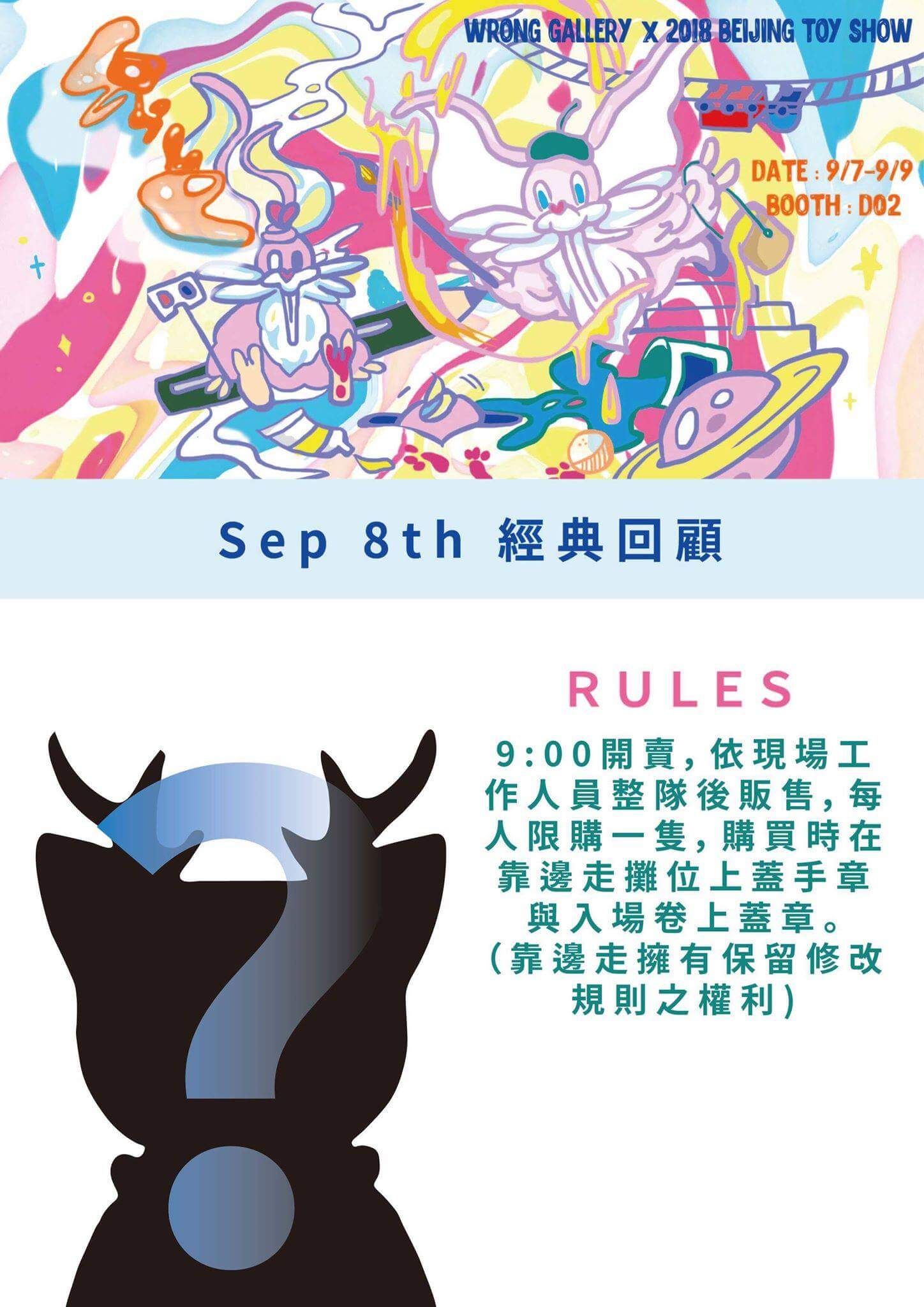 [slider source="media: 108454,108455,108451,108443,108450,108445,108446,108448,108449,108452,108453,108456,108444,108447″ width="900″ height="900″ title="no"]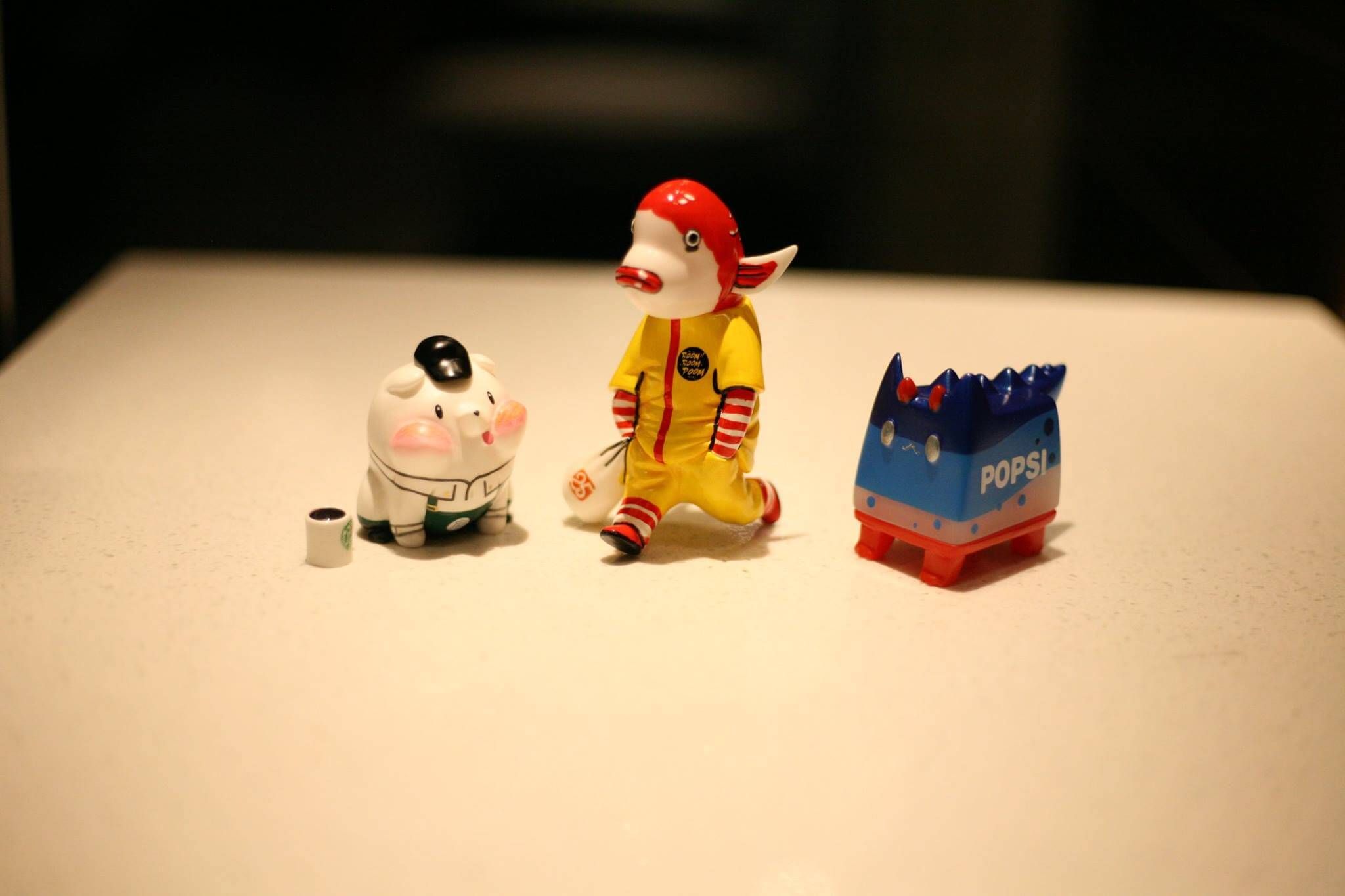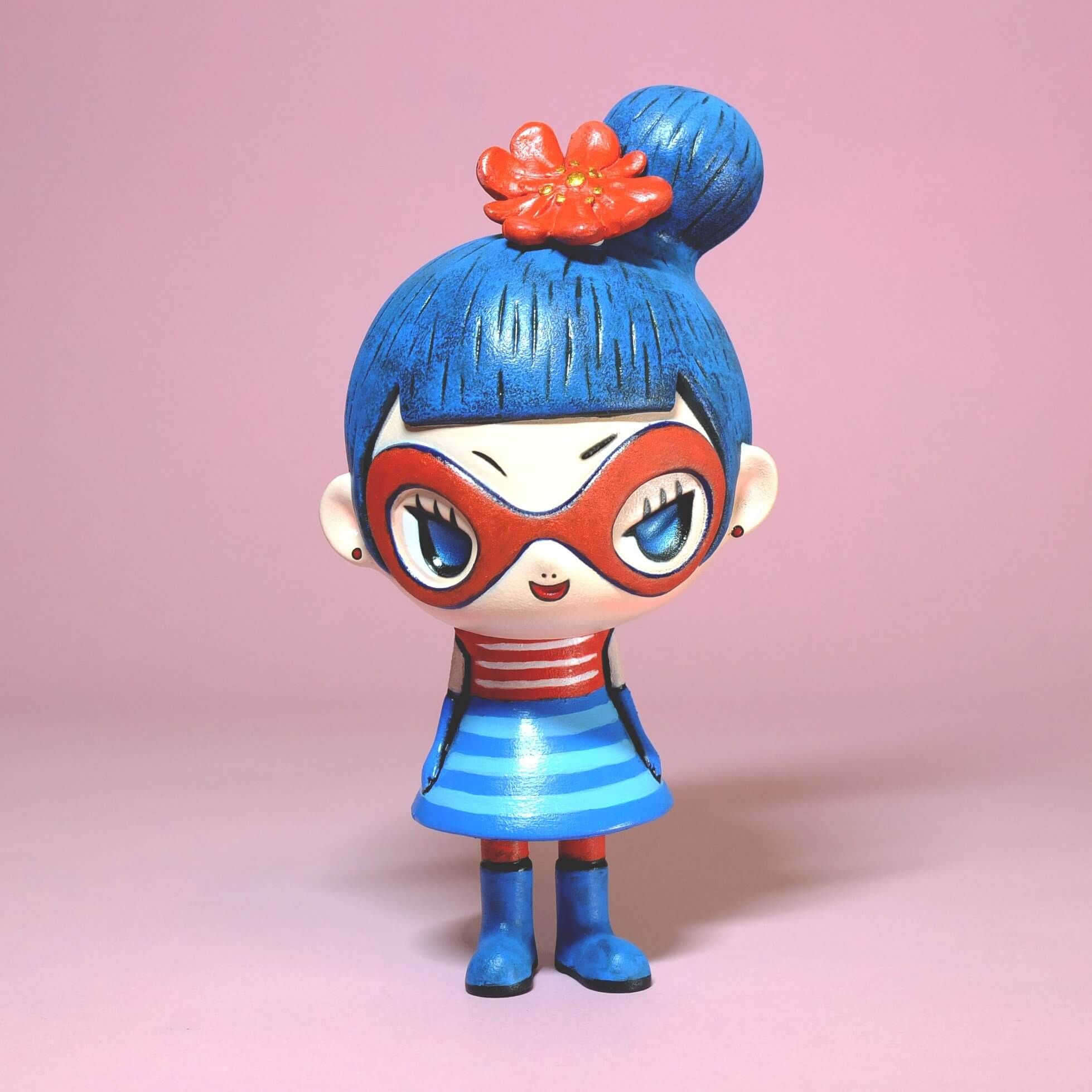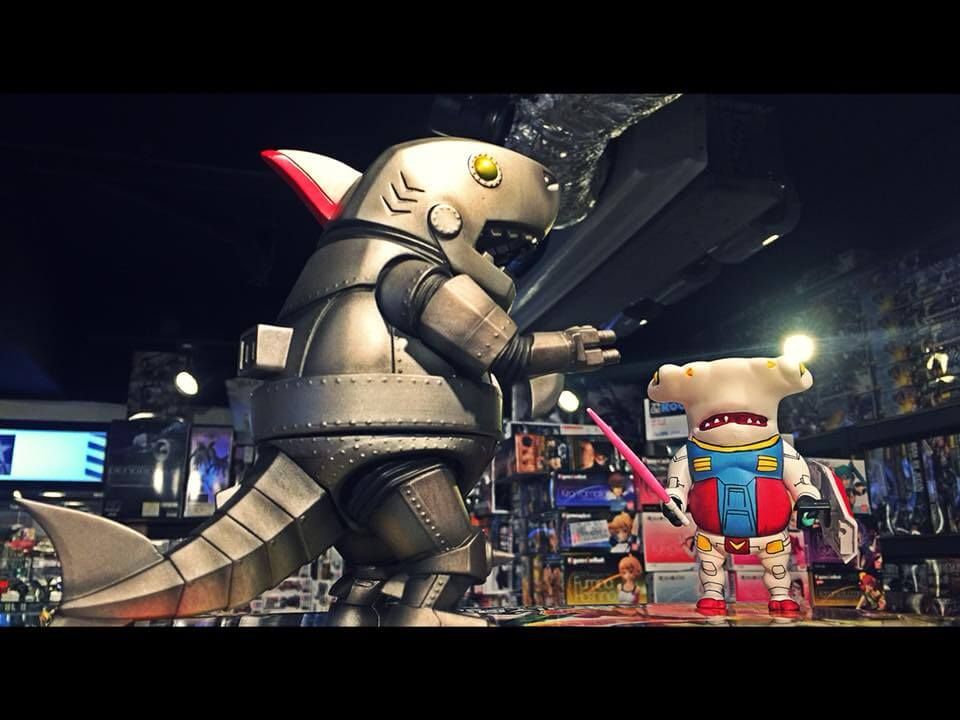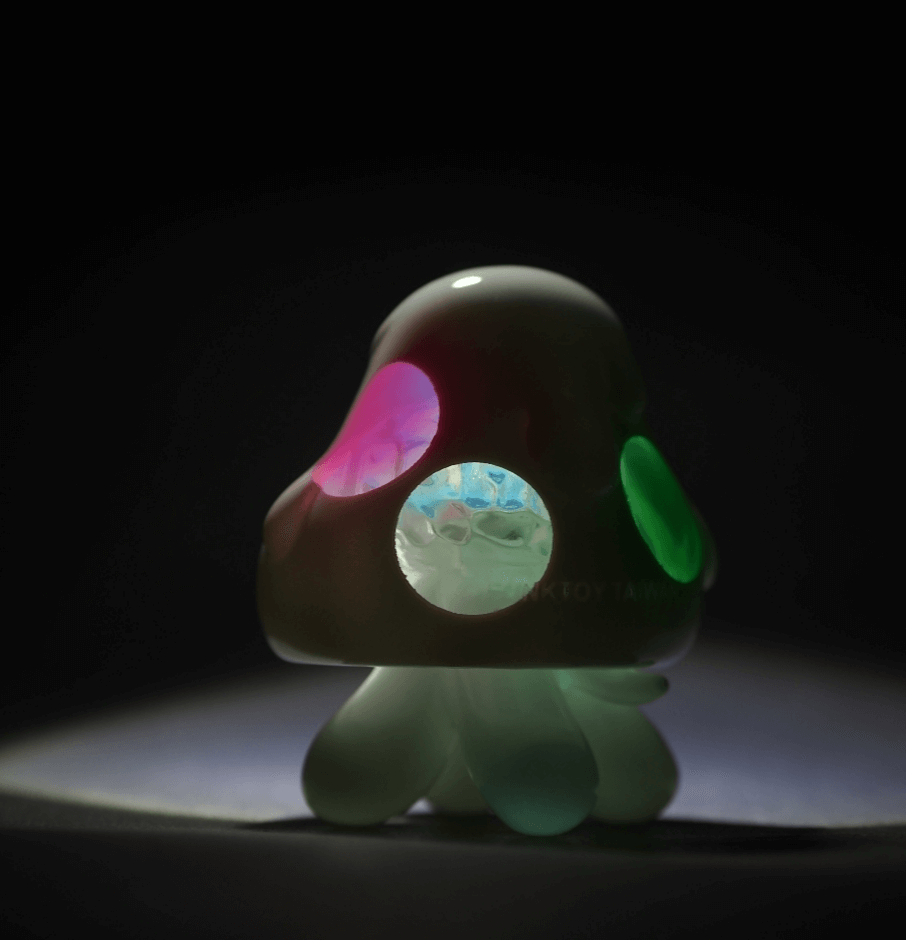 2018北京國際潮流玩具展販售明細一覽表:
DAY1—->9/7(五):每日9:00開賣;每人限購2款,品相不得重複。
DAY2—->9/8(六):每日9:00開賣;每人限購2款,品相不得重複。
[註]
相關販售時間請參考表中內容,藝廊保有修改規則之權利。
Opening Hours:9:30AM – 17:00PM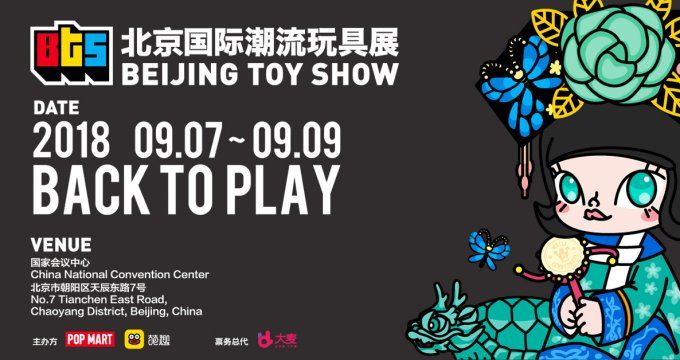 If you want to get your Designer Toy news first, you should look to download our new TTC Mobile App. Designer Toy news direct to your smartphone. No dealing with social media algorithms.
It's FREE.