Need an awesome designer vinyl toy fix? well look no further as Gary Baseman x 3DRetro releases Gary's WildGirl Naomi and ChouChou (Red Edition) The red colorway release of WildGirl Naomi and ChouChou vinyl toy is available EXCLUSIVELY on the Baseman webstore. As a added bonus you get a SIGNED giclee print!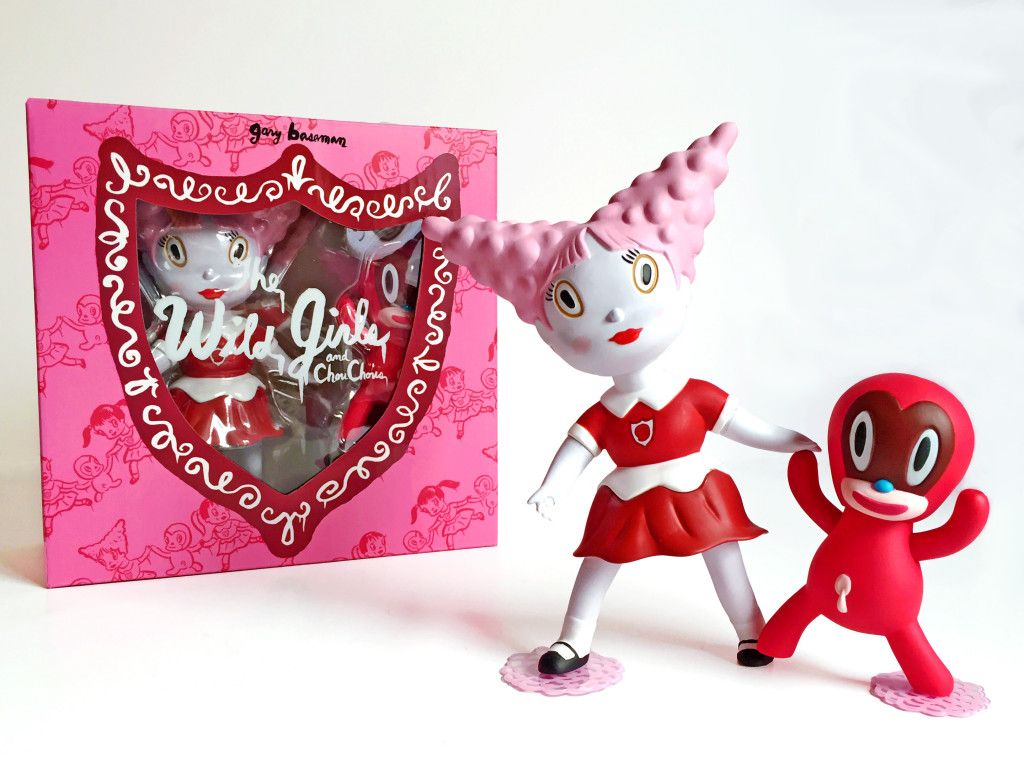 This red colorway set is limited to 150 pieces worldwide and includes a 6-inch "Naomi," a 3.5-inch "ChouChou," and a 5 x 7 in. SIGNED giclee print.
Both figures can stand on their own (flower bases included) or can join together at the hands via a magnetic attraction.
WildGirl Naomi and ChouChou Red Edition toy and signed print by Gary Baseman x 3DRetro can be yours for $95 at http://garybaseman.com/store/
You can find Gary Baseman on Facebook , Twitter  and Instagram.
(all info and photos lifted from http://garybaseman.com/ )