Javier Jiménez of Stickup Monsters is releasing a special rendition of his beloved Maneki Wananeko. This new 'Virus' edition features a beautiful glow in the dark Sofubi cast, treated with purple, blue, yellow, red and grey sprays.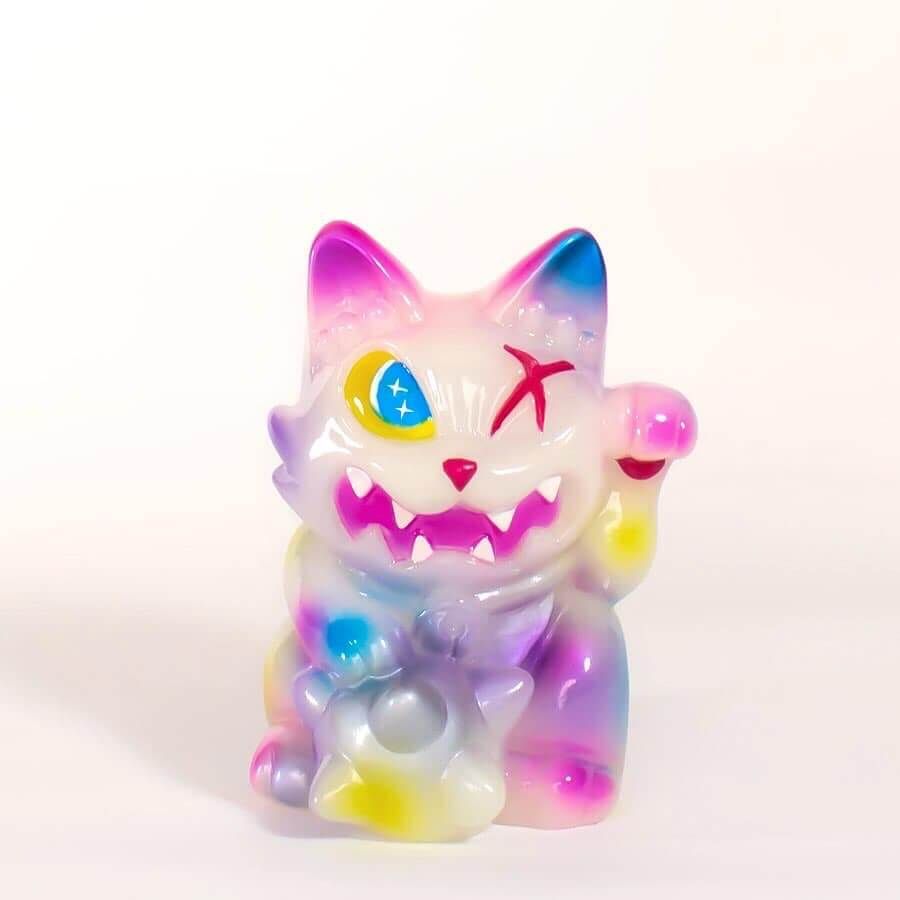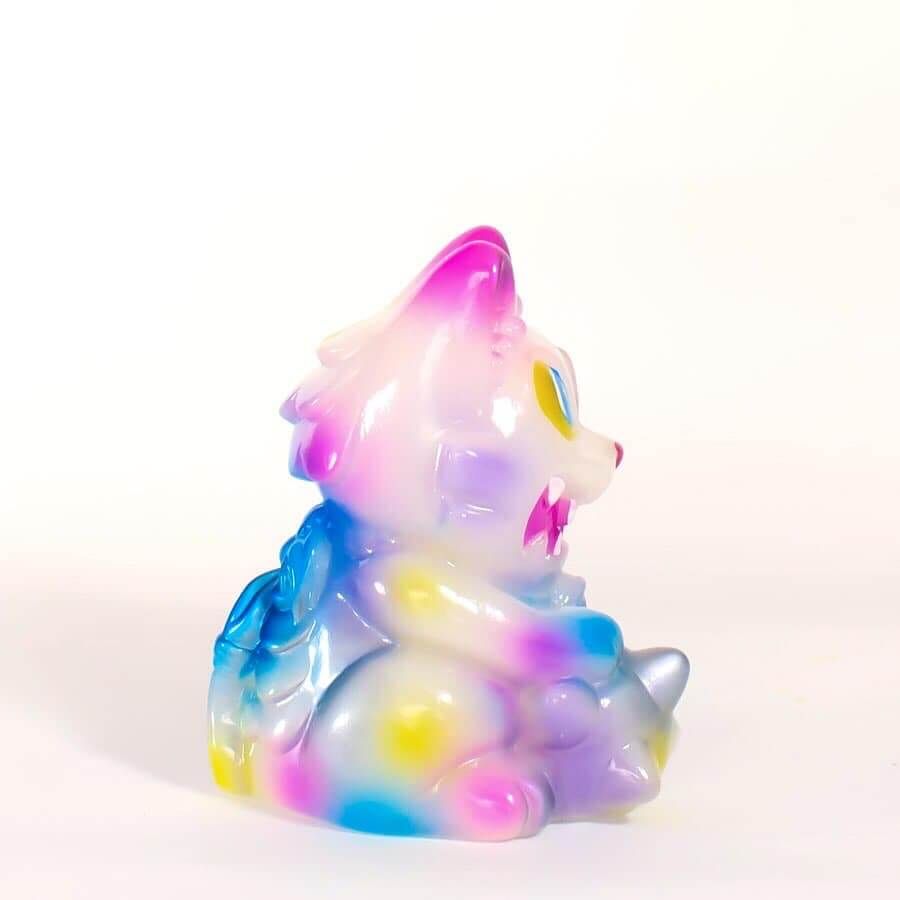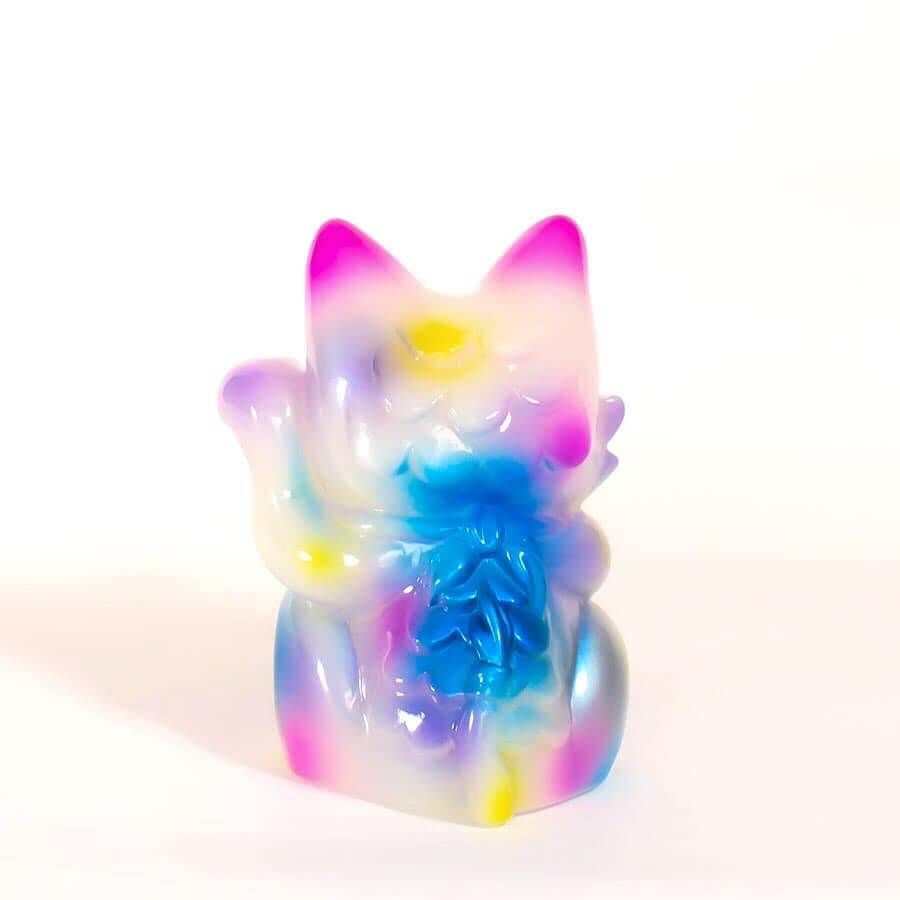 Character design by Javier Jimenez. Sculpted by Cristina Ravenna produced in soft vinyl in Japan.
Virus GID Maneki Wananeko! Coming on Sunday 26 at 11AM EST / 5PM Spanish hour on www.stickupmonsters.bigcartel.com.
Give him a Holla Via Facebook , Deviantart , Website , Instagram and Twitter.