The guys over at Circus Posterus are all set to release the Violet Trickster Skelve resin figure. I guess these do not need an introduction of any kind right? I personally like the fact it has one of my personal favourite body and the famous Skelve head. Being resin all hand crafted goodness!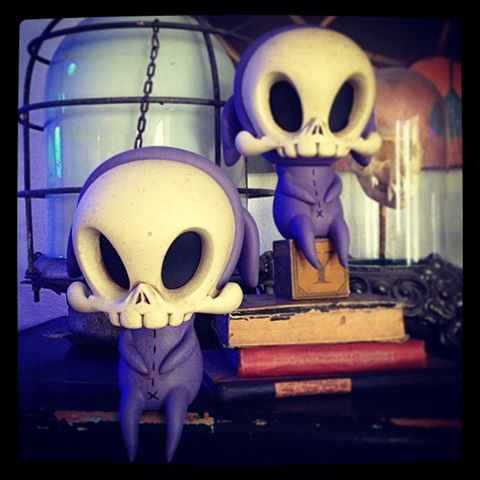 Only 10 available at CircusPosterus.com and Stranger Factory Gallery on Monday, April 27. comes with random antique block stands (sits) 8″s on block.
Priced at $250 (around £166) + shipping, only 1 per household.
You can find more info at http://circusposterus.com/