Following the example of sister company Phantasma Collectibles (read HERE), big brother Violence Toys just dropped new awesome merch for reppin' that love for toys and all things Violence Toy. This new Coach jacket is really an homage to VT's releases, featuring illustration from the MaBa inspired line Creepies!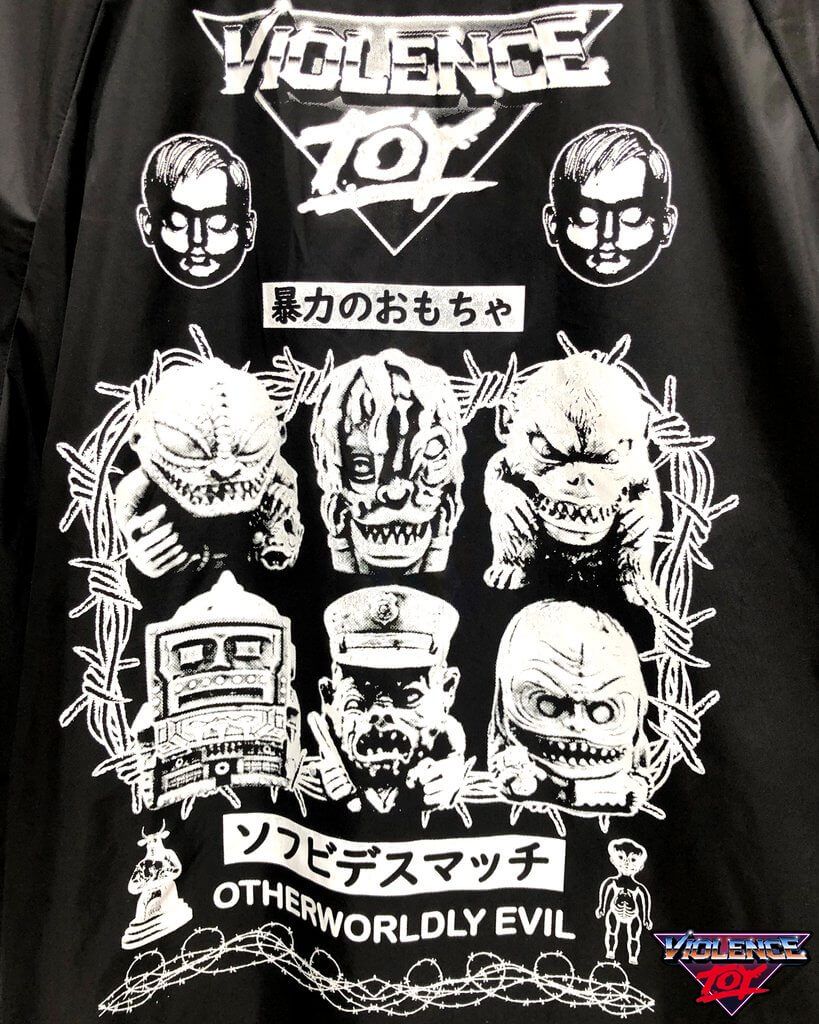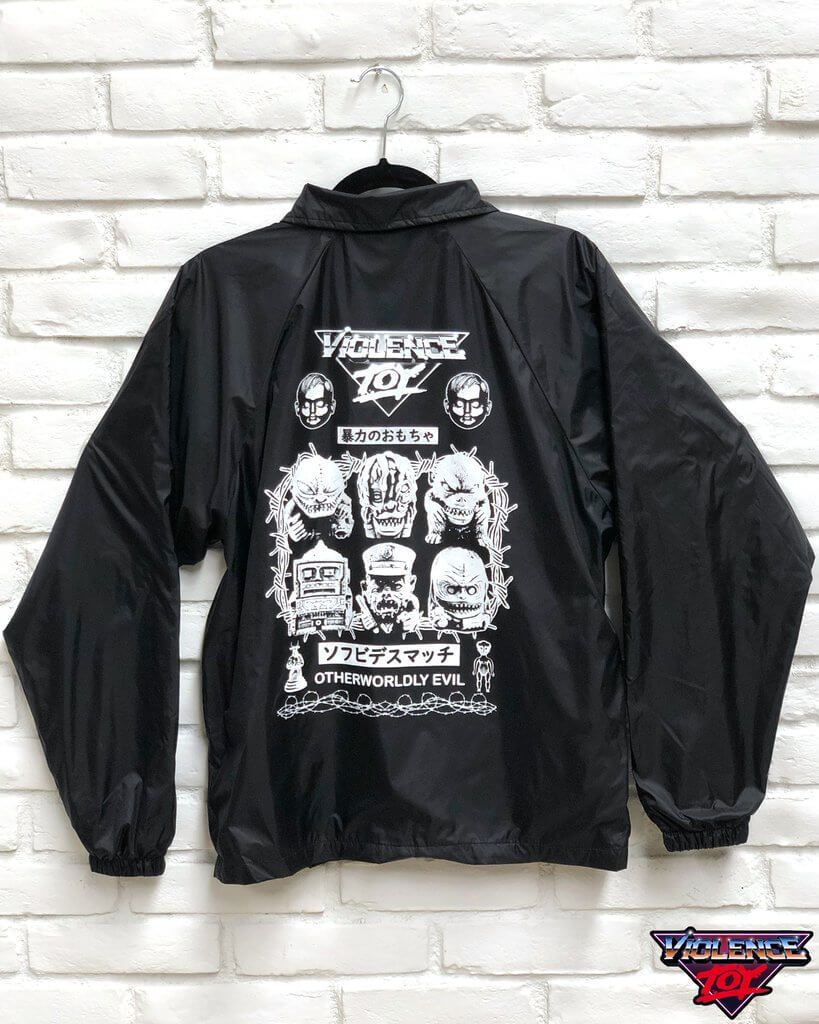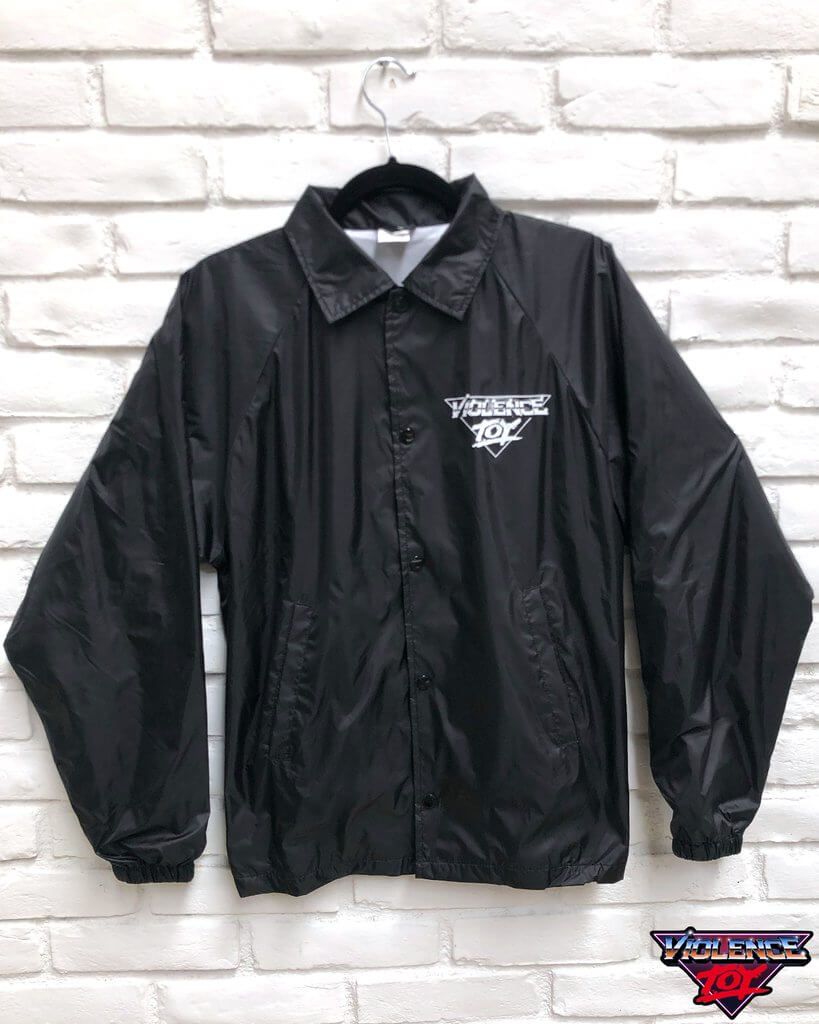 Grab yours while they last HERE for $55!
Check VT's Creepies below.
Follow Violence Toy on Facebook and Instagram.