You've been warned, NORAKARN The Ancient Judge has risen! one of the most limited editions to date is here! MechNoiz Toys presents "NORAKARN The Ancient Judge Purple Glitter Color edition. With more armour than IRON MAN comes the 48 Hours LOTTERY for your chance to own one of these badboys.
This BioMecha Executioner features a rotatable head that consists of three distinctive faces; The face of Justice, The face of Rage, and The face of Armoured Geisha. Also equipped with an interchangeable roller cone drill arm and a massive weapon 'The Soul Destructor'. Norakarn concept by @erikartoon, design and digital sculpt by @mythmaniax, and produced by @mechnoiz_toys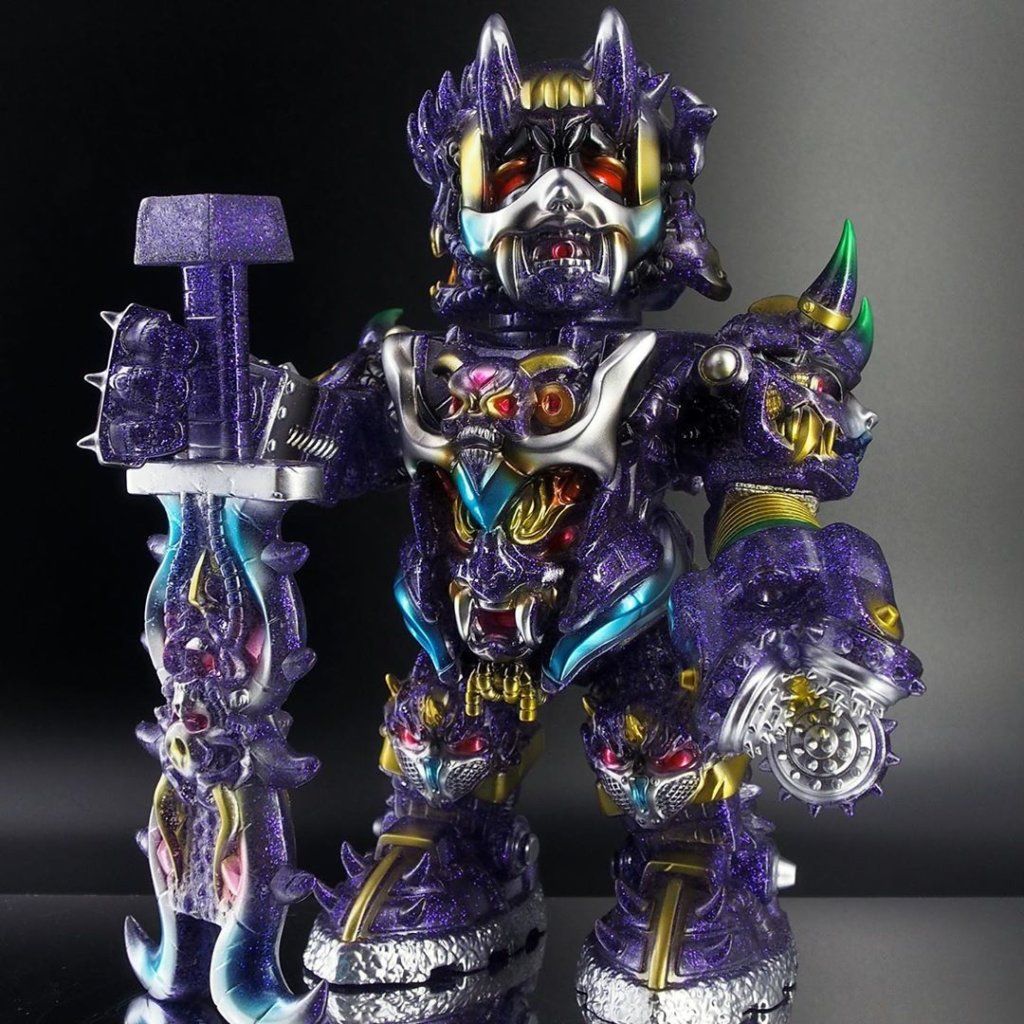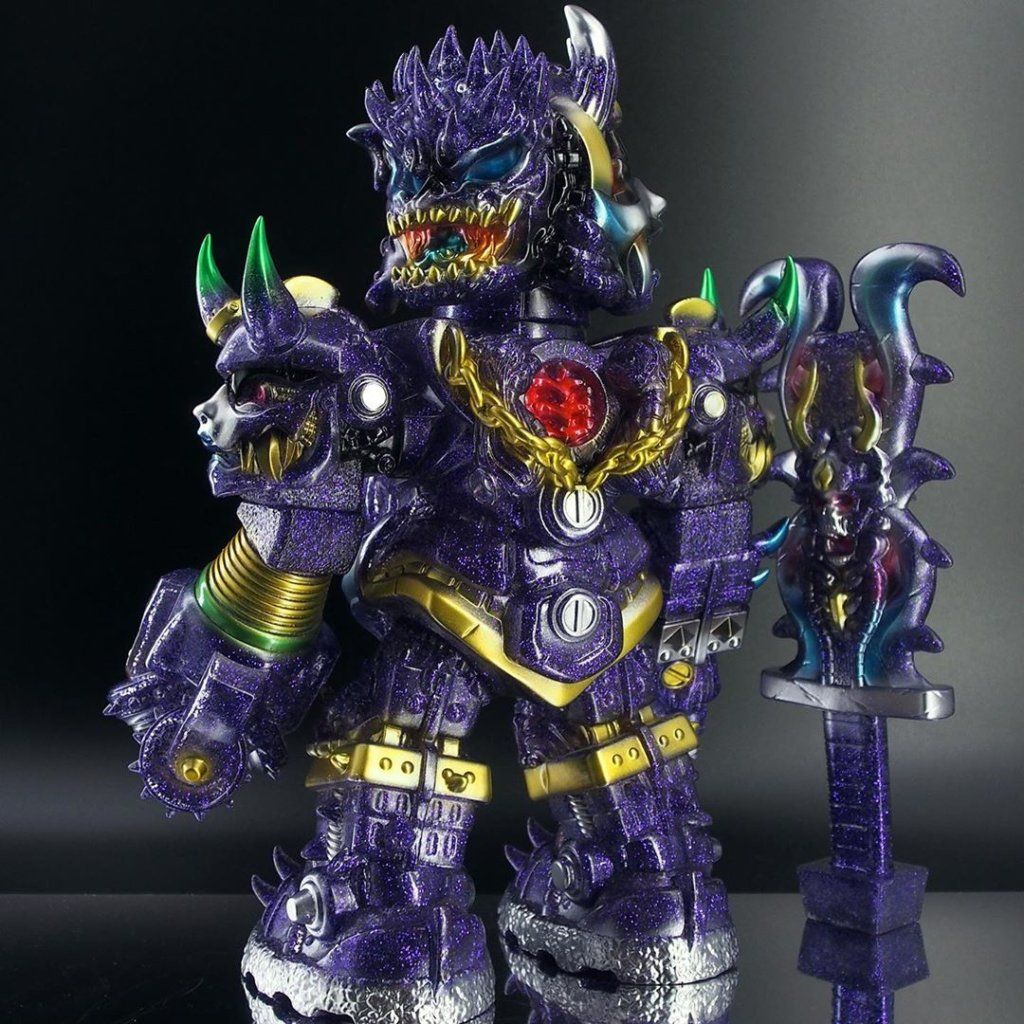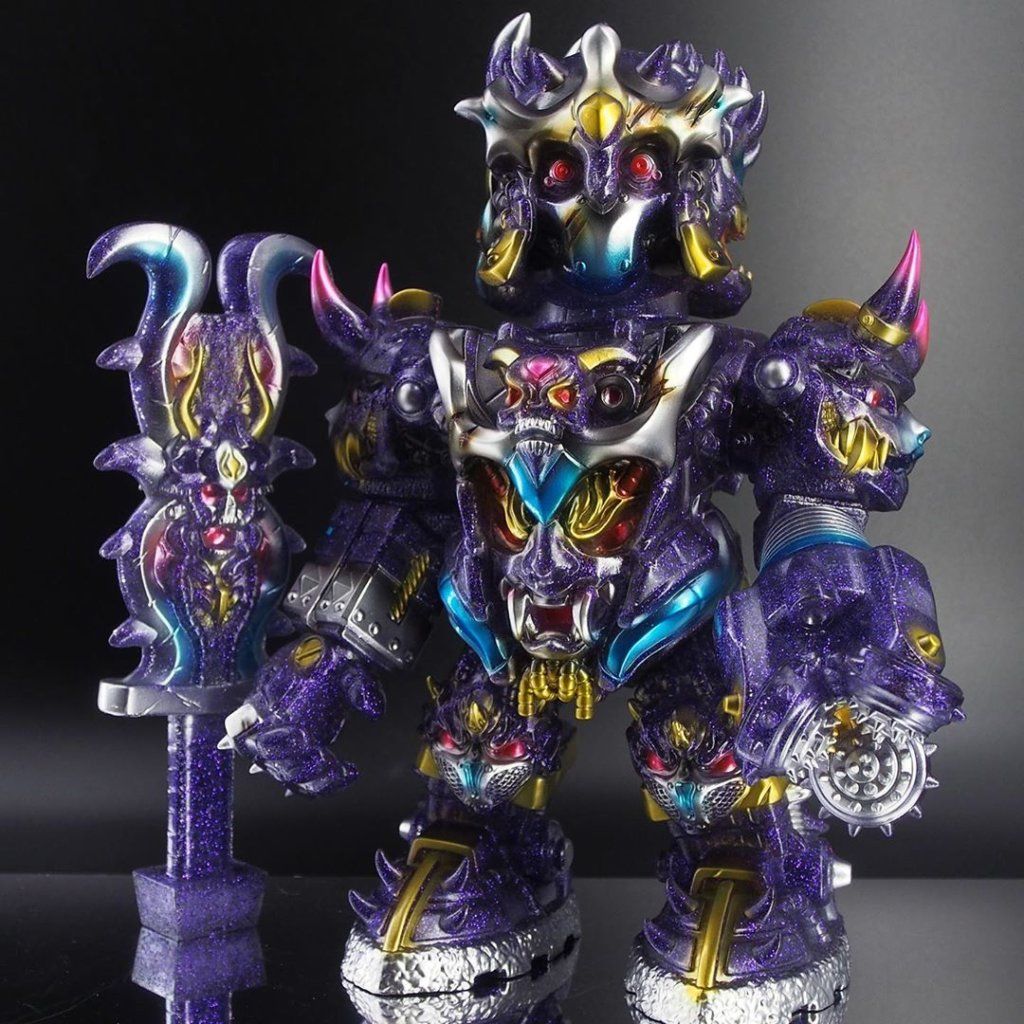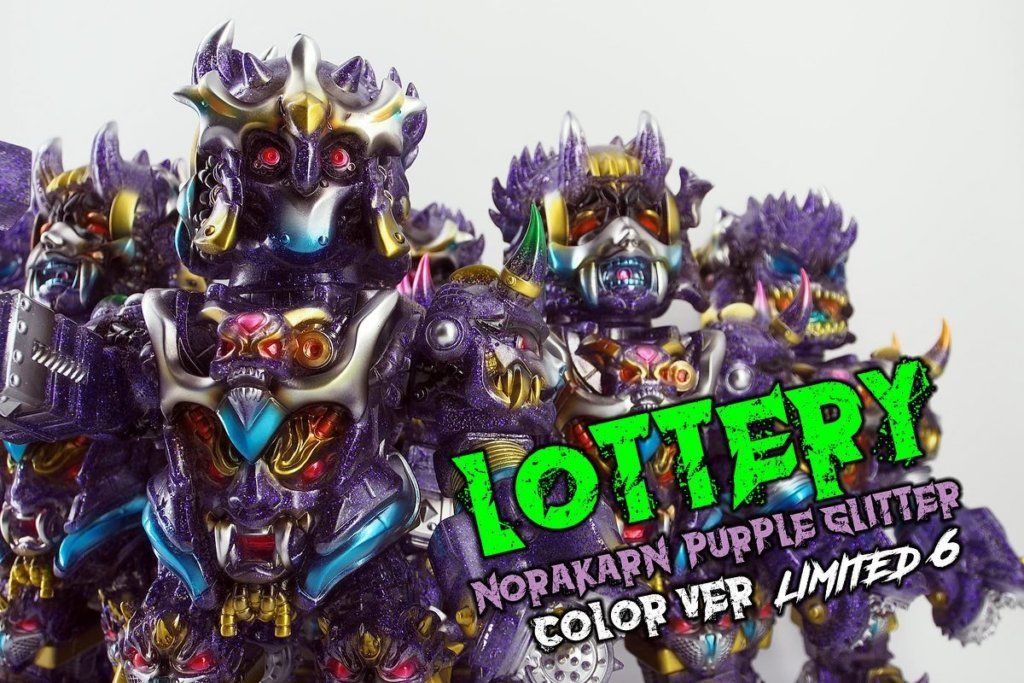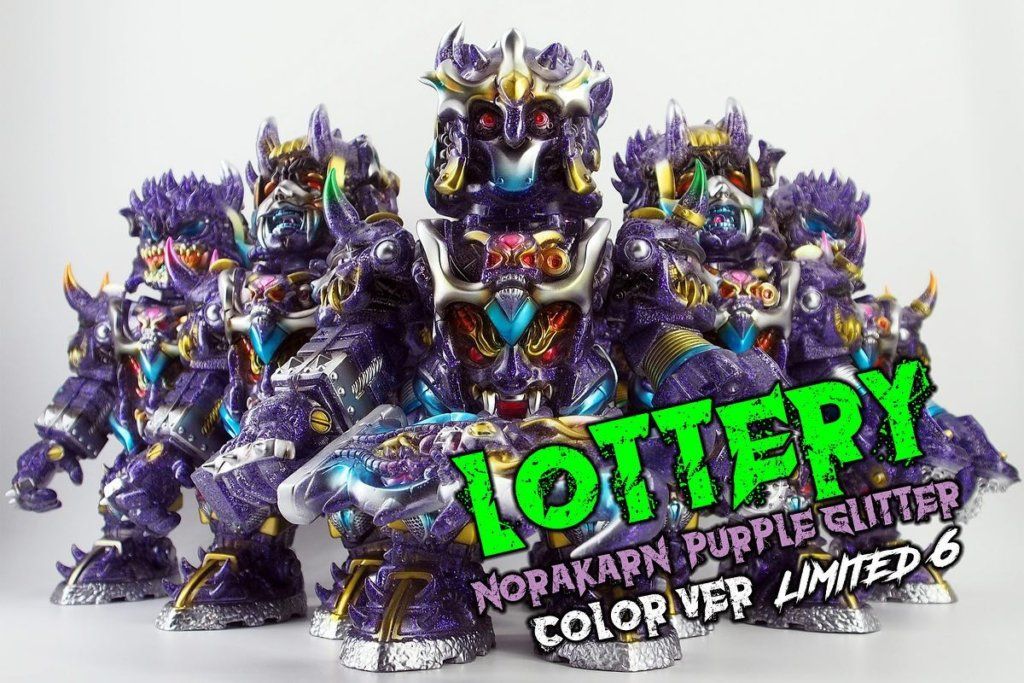 [48 Hours LOTTERY!! NOW –> APR 17 Friday ]
NORAKARN The Ancient Judge <Purple Glitter Color Ver.> Limited 6 pcs

Height: 27 cm
Points of Articulations: 9
Weapons: Sword x 1
Material: Color on Purple Glitter Vinyl
Accessory: Interchangeable roller cone drill arm
Edition Size: 6 Sets
Lotto Deadline: April 17, 2020 (FRI)
Price: US$200 + Shipping*

*Due to the recent COVID-19 pandemic, shipping service to many countries has been delayed or even postponed. In order to ensure the package can be shipped safely and reach lotto winners as fast as possible, the shipping cost to different countries may vary.

To Japan and Taiwan by EMS, +Shipping US$25
To USA by 'Surface Registered Mail', +Shipping US$15 (takes 30 days or more)
To China by SF Express, +Shipping US$15
To Thailand by E-Express/SF Express, +Shipping US$15
Hong Kong by SF Express ('Pay on Delivery'/到付)
Please dm regarding shipping cost for other countries.
To enter the lottery, please submit followings by DM mechnoiz_toys or email to [email protected]
Name
Shipping Address
Phone number
Email
Paypal
Winners will receive an email notification before April 18, 2020 (SAT)
Good Luck and stay safe!
Don't forget to follow MechNoiz at Facebook and Instagram.
You can get your daily Designer Toy fix from our TTC Mobile App. It's free too! FREE! Download on the iPhone or Android smartphones. Search for "The Toy Chronicle" and all your Designer Toy wishes will come true! Pretty much.
Did we fail to mention IT's FREE.