Originally released for Fuckaiju x Nude Toy Salon, the new version of the nemesis of the Black Ace, the Skull King is now available for customers all over the world. This new 'Psycho Emperor (a.k.a. Skeleton Warlord)' version is heavily influenced by the one and only Skeletor from the Masters Of The Universe and it's simply stunning;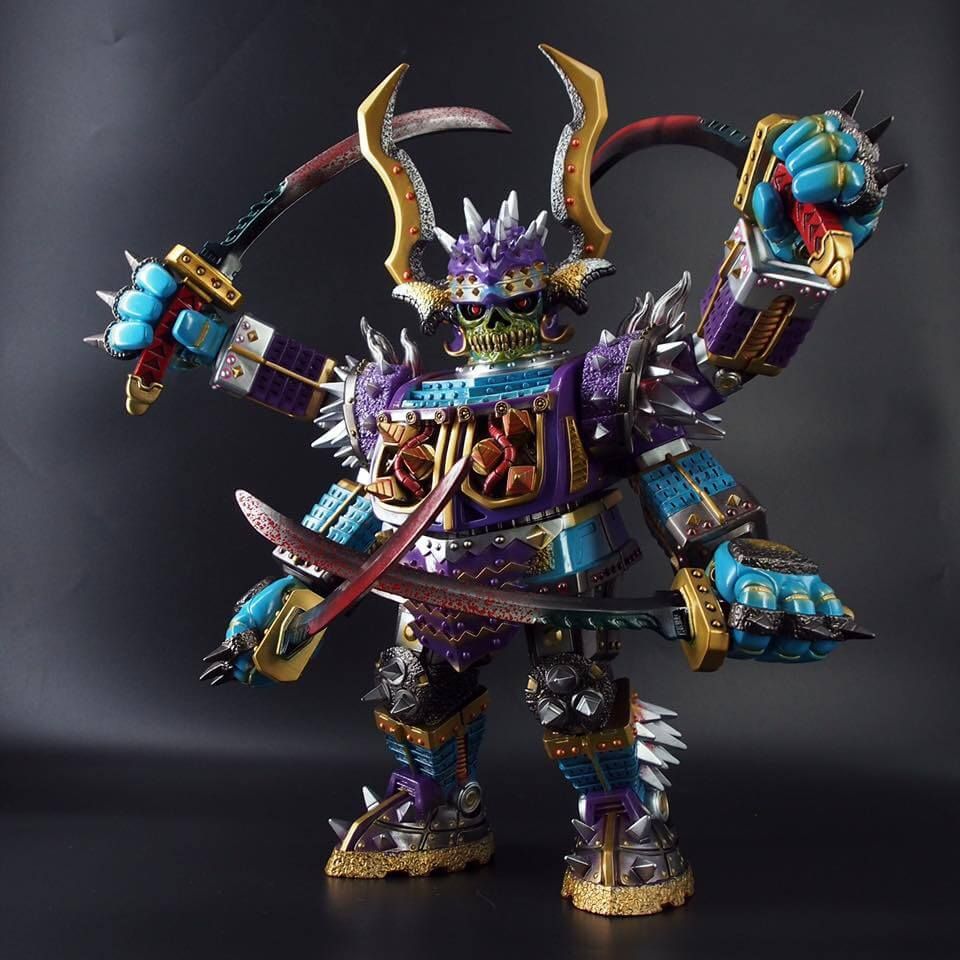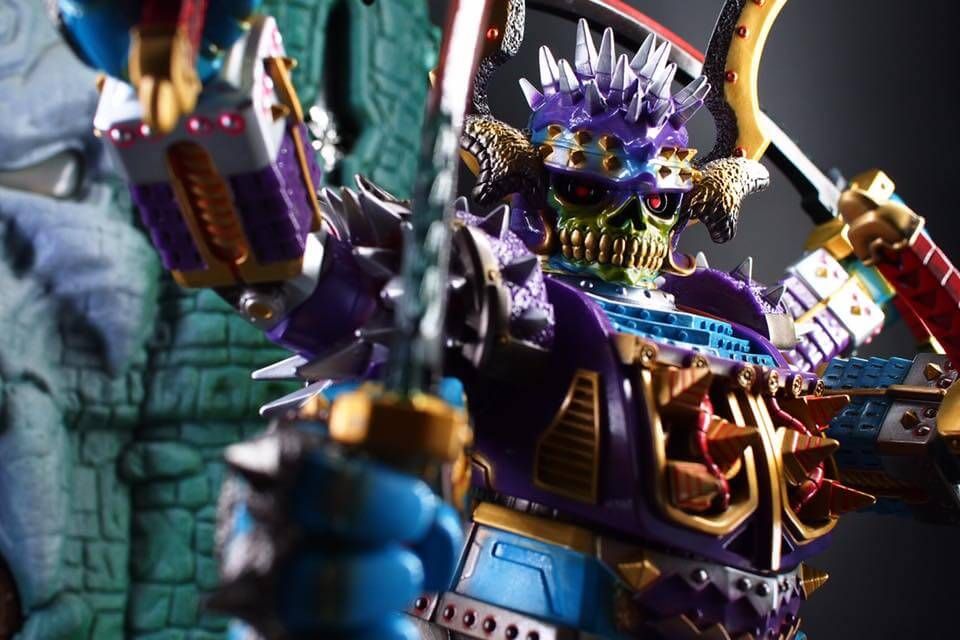 "It used to be the mentor of Skull King, a mecha samurai from the universe's darkest corner. Equipped with 4 proto-alloy katanas forged from meteor remains, Psycho Emperor could annihilate any opponent with one strike. These katanas' deep black blades were possessed with over a thousand fallen souls. The blood stain left from previous carnage were intentionally remained as a seal to constraint the katanas' uncontrollable power."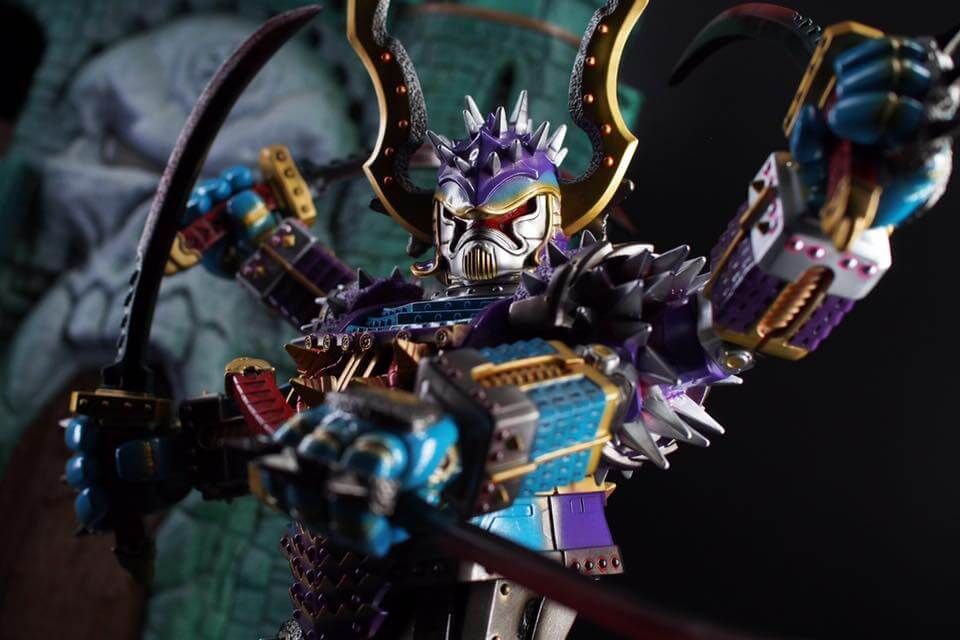 Towering at 34cm, features 14 points of articulation with four arms and two tachi katanas;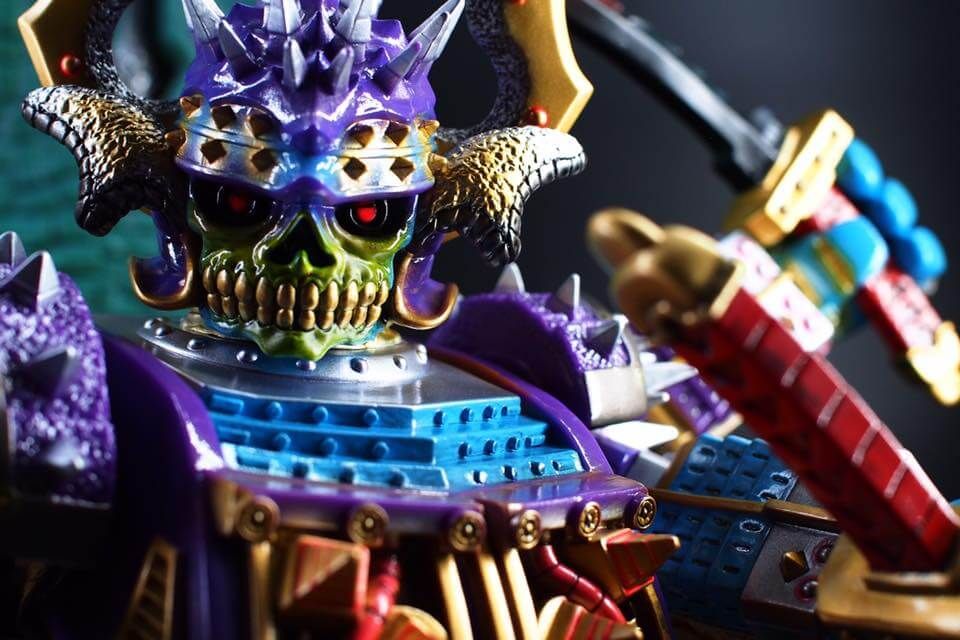 Priced at US$230 + US$18 Worldwide Shipping, the 'Psycho Emperor' is now available to purchase via lottery. To enter email [email protected] with:
Name
Shipping Address
Phone number
Email
Paypal (Alipay or WeChat Pay also accepted by request)
Lottery closes Sep 20, 2018.
Good luck!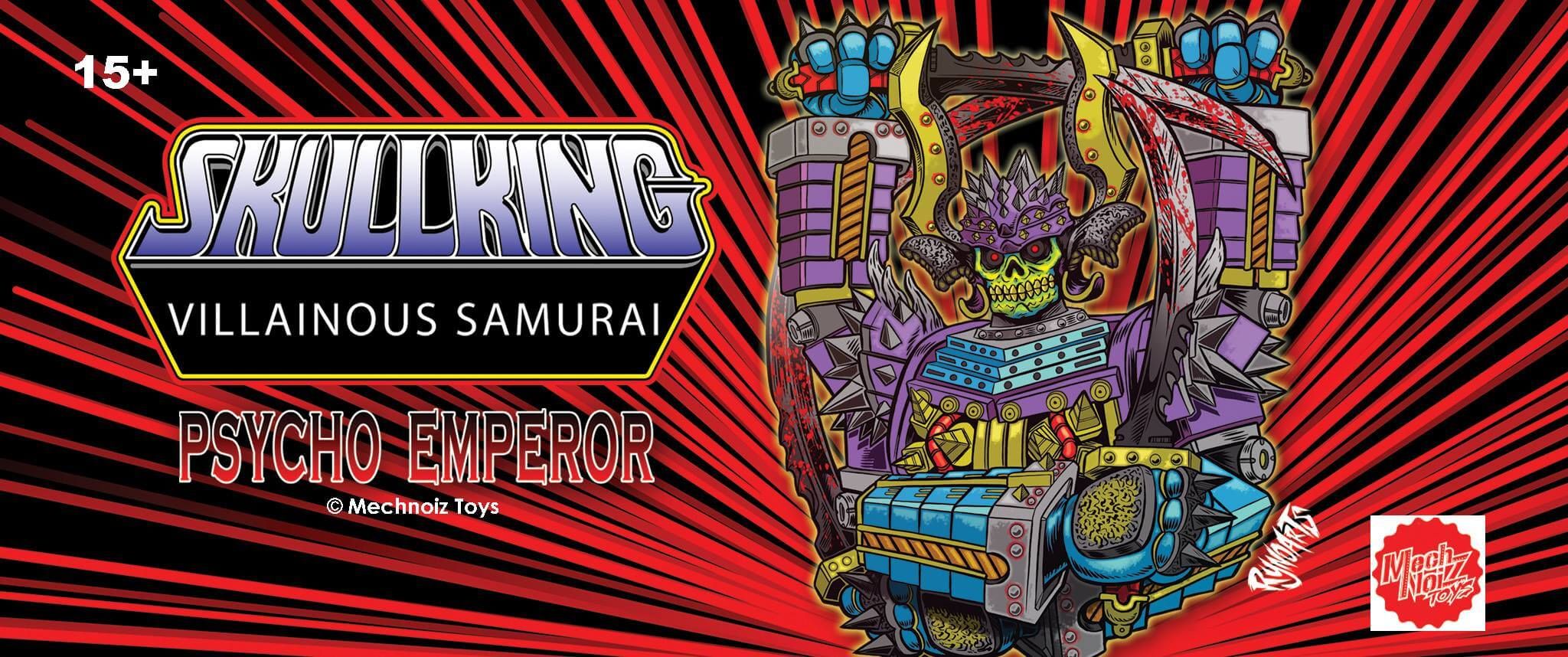 Don't forget to follow MechNoiz at Facebook and Instagram.
*pics via mechnoiz