I came; I saw; I conquered! New from Mr Scott Tolleson this week is a new colour way of Trayjus. You are looking at 2014 (we think) since the last run of Trayjus figures from Scott, way back at STGCC 2014. We think we can all agree that we need more Trayjus in our lives. This stone-textured Trayjus will fit perfectly with your other fine art pieces! Grumpy, yet magnificent.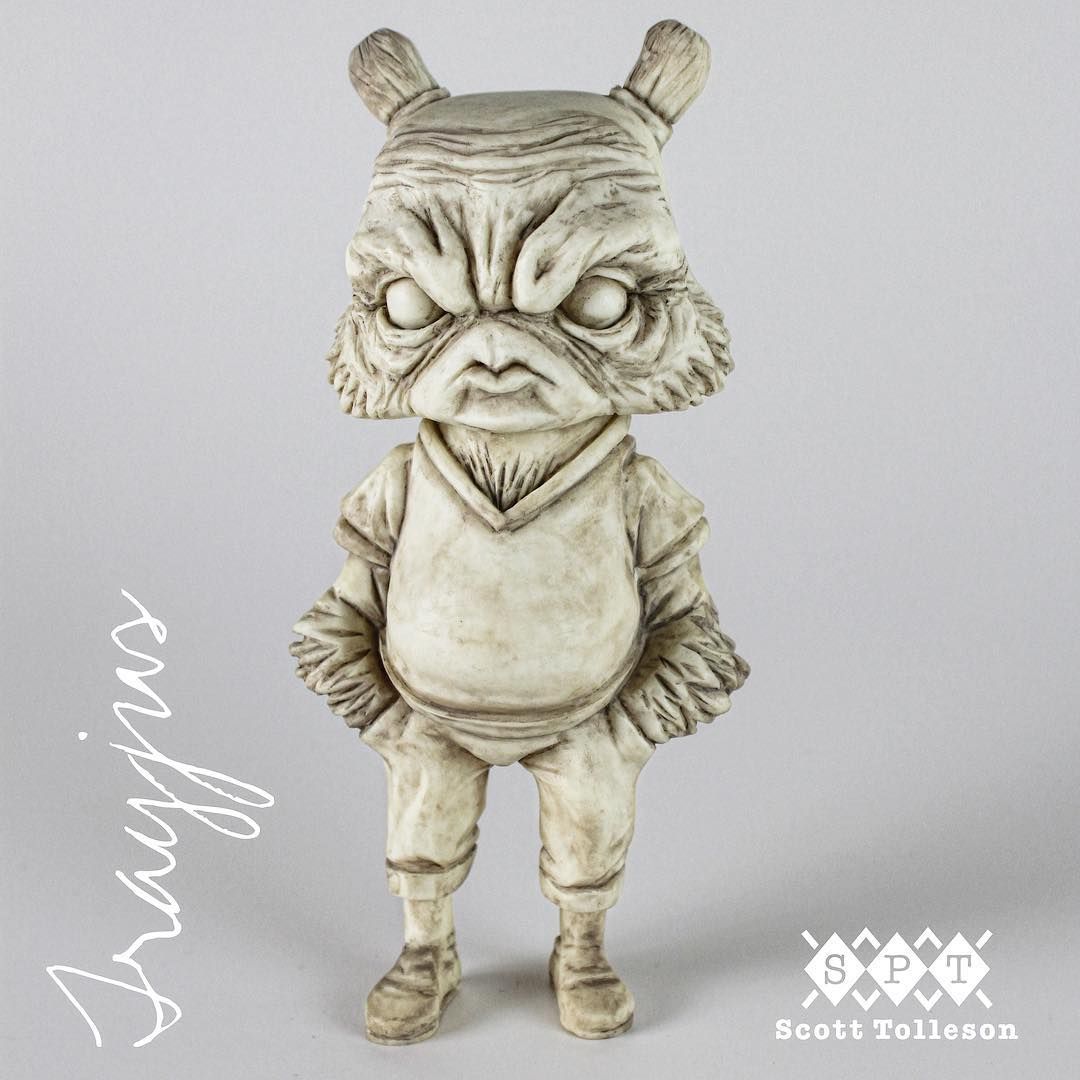 Super limited to 12 pieces, Trayjus Maximus will sell for $70 (£55) + shipping. If you're keen to add to your collection, you'll need to have your F5 fingers ready & waiting for 9am PDT (5pm BST) on Friday 17th August. Available from Scott's online store HERE.

Mr Scott Tolleson can be followed on Instagram HERE.