Back in April 2021 TONA the Angry Fox made its surprise debut at 玩老玩具 Playtoysforever 舉行的 Touma Trooper Another Mission 展覽活動限量發售. we never predicted this combo/ collaboration! OKluna with Japans OG veteran of the designer toy world, TOUMA! our eyes got treated to the first glimpse of the TONA the Angry Fox by OKluna X TOUMA last year and the classic TOUMA expression combined with OKLuna's Jobi the moon fox that we have loved over the years was present. The icing on the top is TONA the Angry Fox has come as the 3rd colourway has arrived and even if it looks angry this colourway looks so pretty! Pretty icy looking right? in time for winter? Who knows all we know is Pre-order is open right NOW.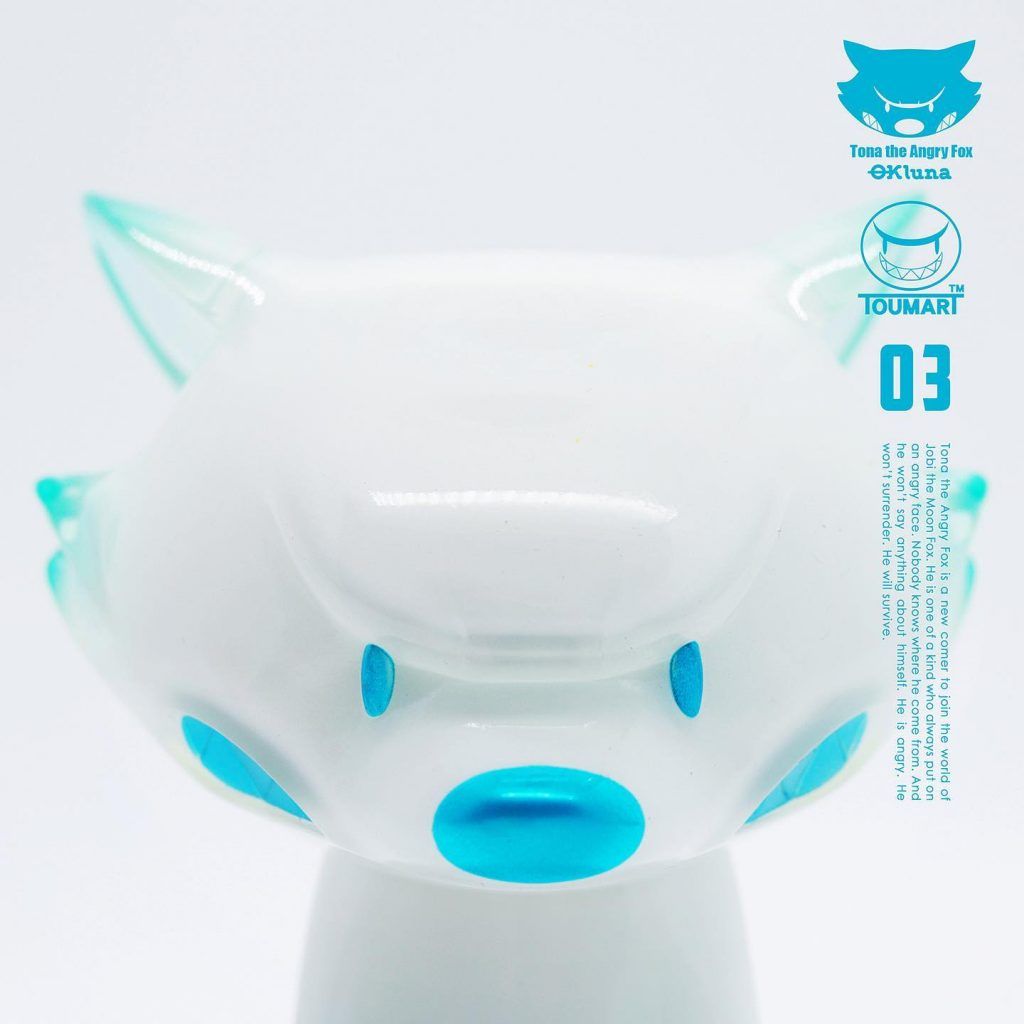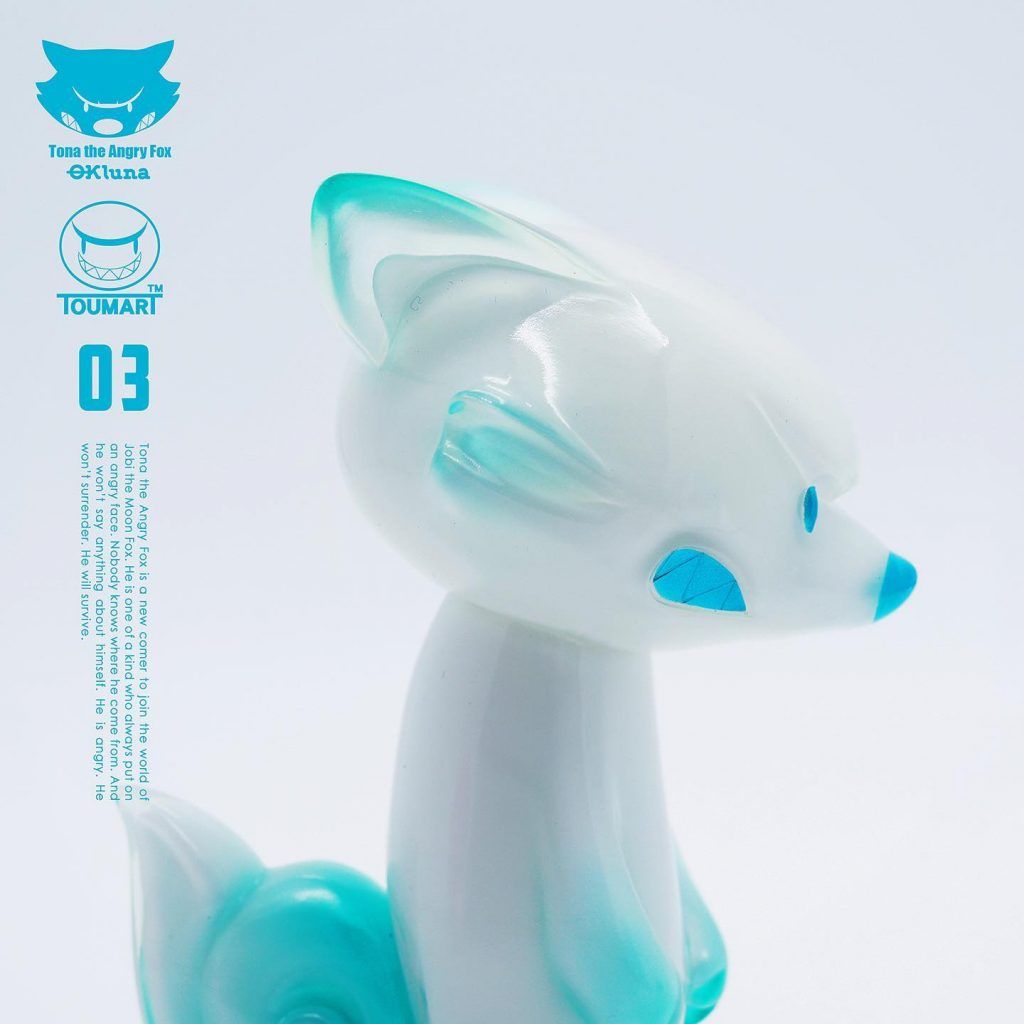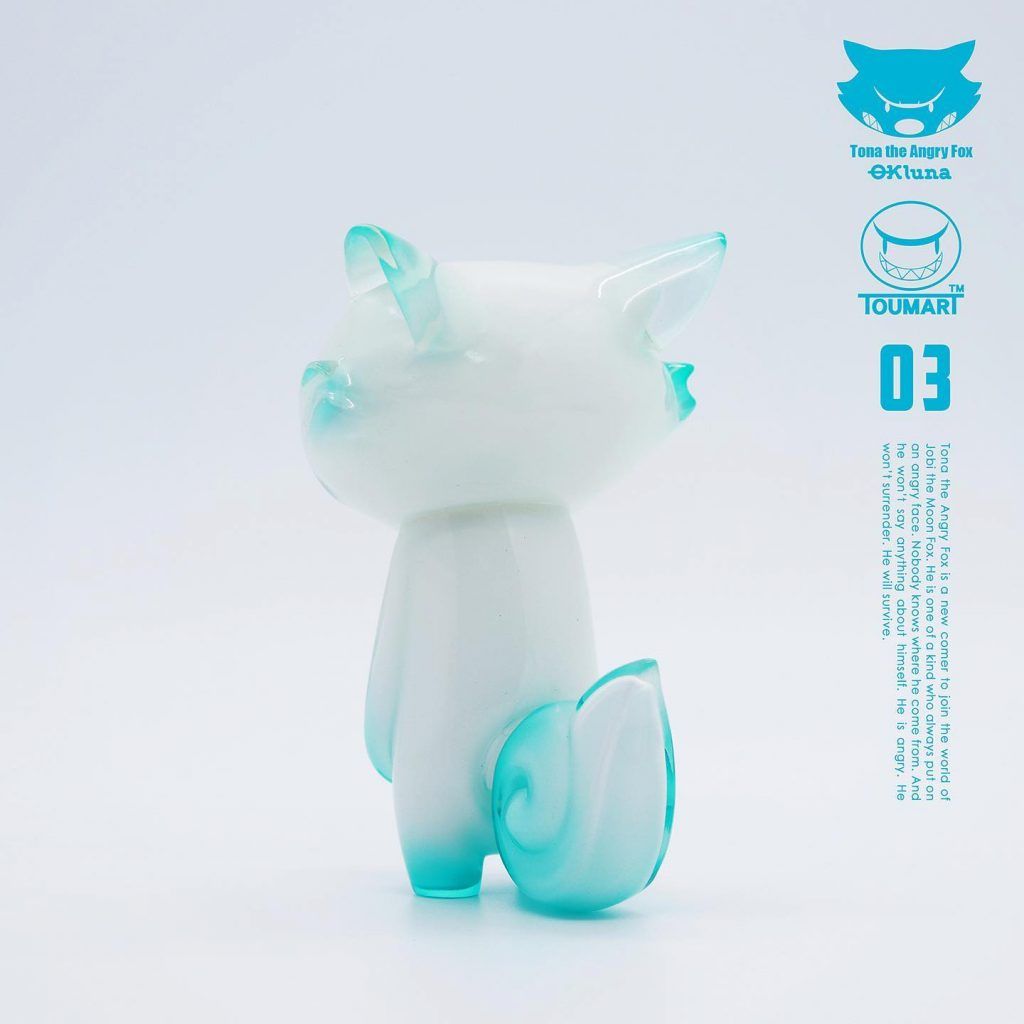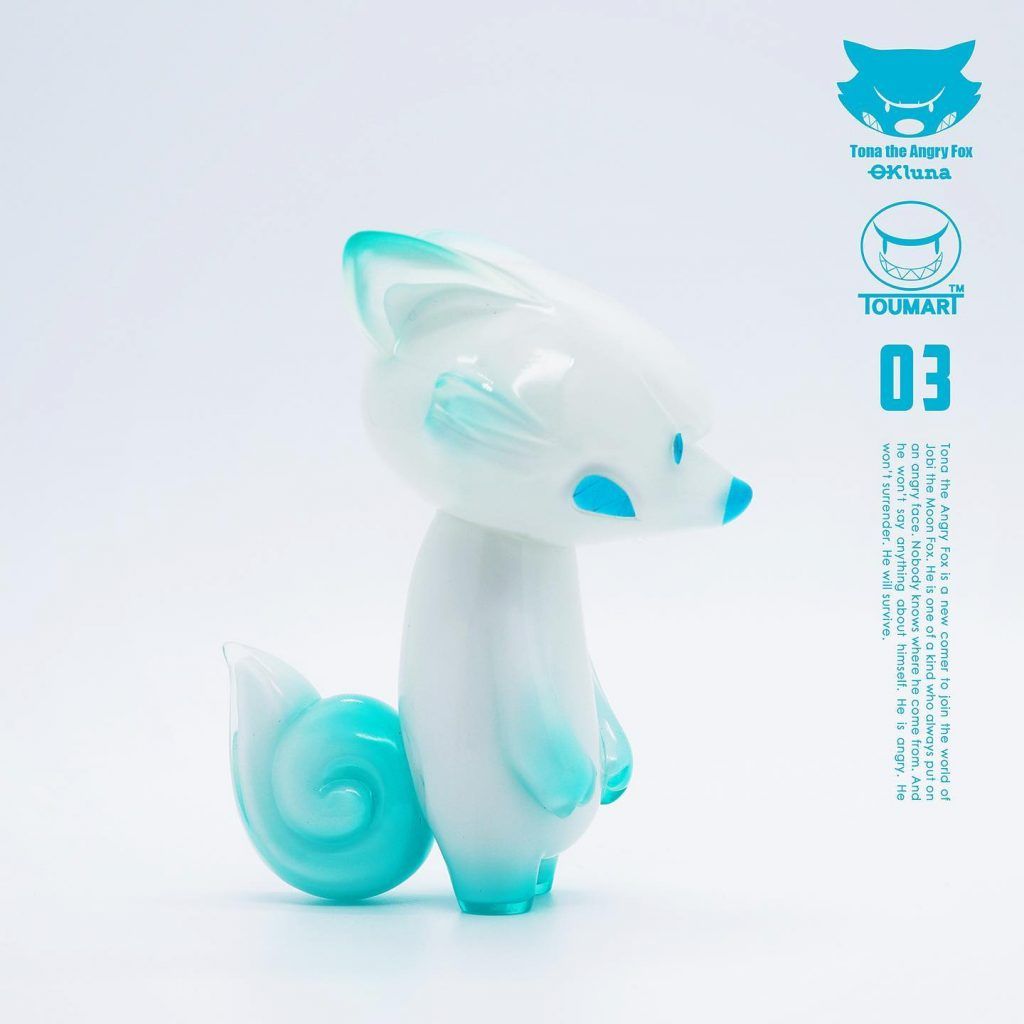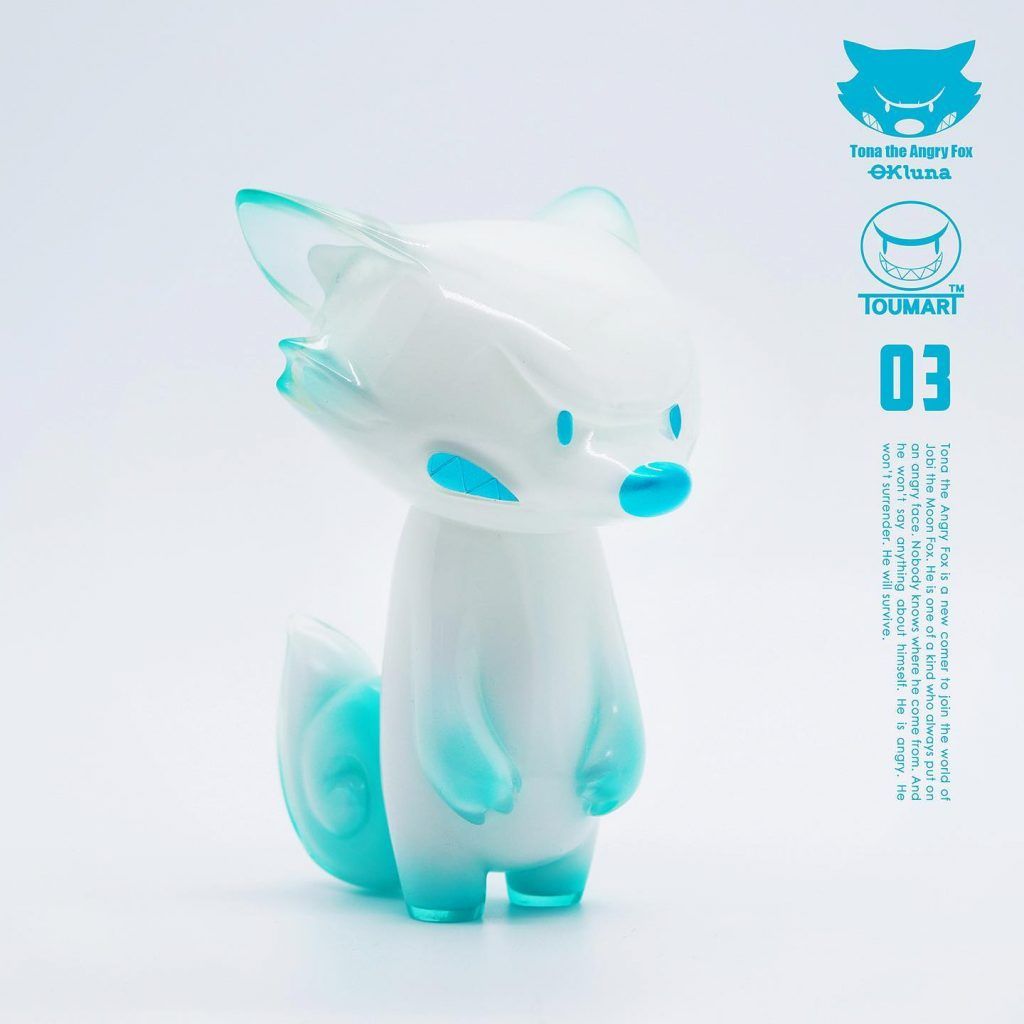 The 3rd Colorway of TONA the Angry Fox is up for limited preorder from now to 6th Aug at TOUMA 's official Twitter.**Japan citizens only**For the sale in other regions, please refer to our further announcement and check your local OKluna X TOUMA authorised Retailer.
FB: Toumart Inc.
IG: http://www.instagram.com/tomumartinc
Twitter: https://twitter.com/toumartcom
——–
OKluna Offical works database:
http://www.instagram.com/oklunatoys
Official web shop:
https://oklunatoys.bigcartel.com
If you want to get your Designer Toy news first, you should look to download our new TTC Mobile App. Designer Toy news direct to your smartphone. No dealing with social media algorithms.