Last week we brought you a teaser of the new Blind Box series from Amanda Louise Spayd & Chris Ryniak – Thimblestump Hollow. Today we can bring you the full reveal of the first colourway. Leprechaun.
[frame align="center"]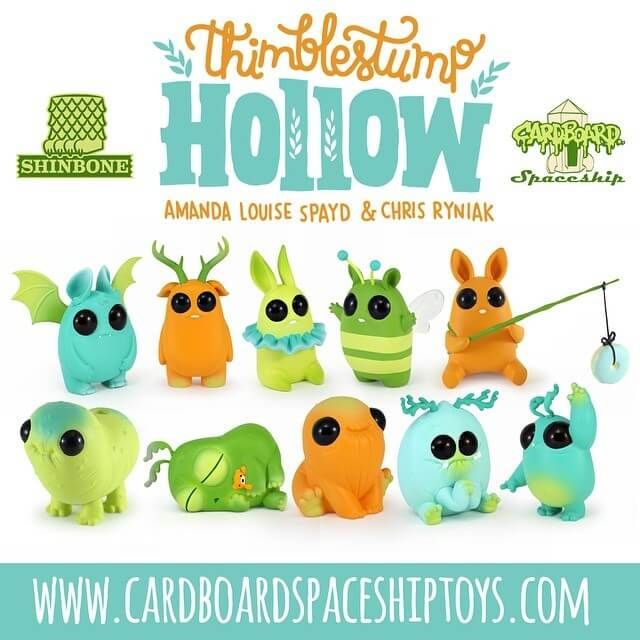 [/frame]
Thimblestump Hollow Leprechaun will make their debut at SDCC next week at the Cardboard Spaceship Toys booth, so if you happen to be lucky enough to be in San Diego next week, you know where you should hang out! There are two Chase figures, which we are not sure are included in the above image. According to Ryniak, you can get both Chase if you buy the full case at SDCC. Hopefully this will be the same situation when/if these make it online following the shenanigans in San Diego. We'll keep you informed if they do go online. We can't wait to get our hands on them ourselves. They look incredible. We would be happy to open any of these in a blind box. They make our wee hearts melt. Excellent work to all involved!