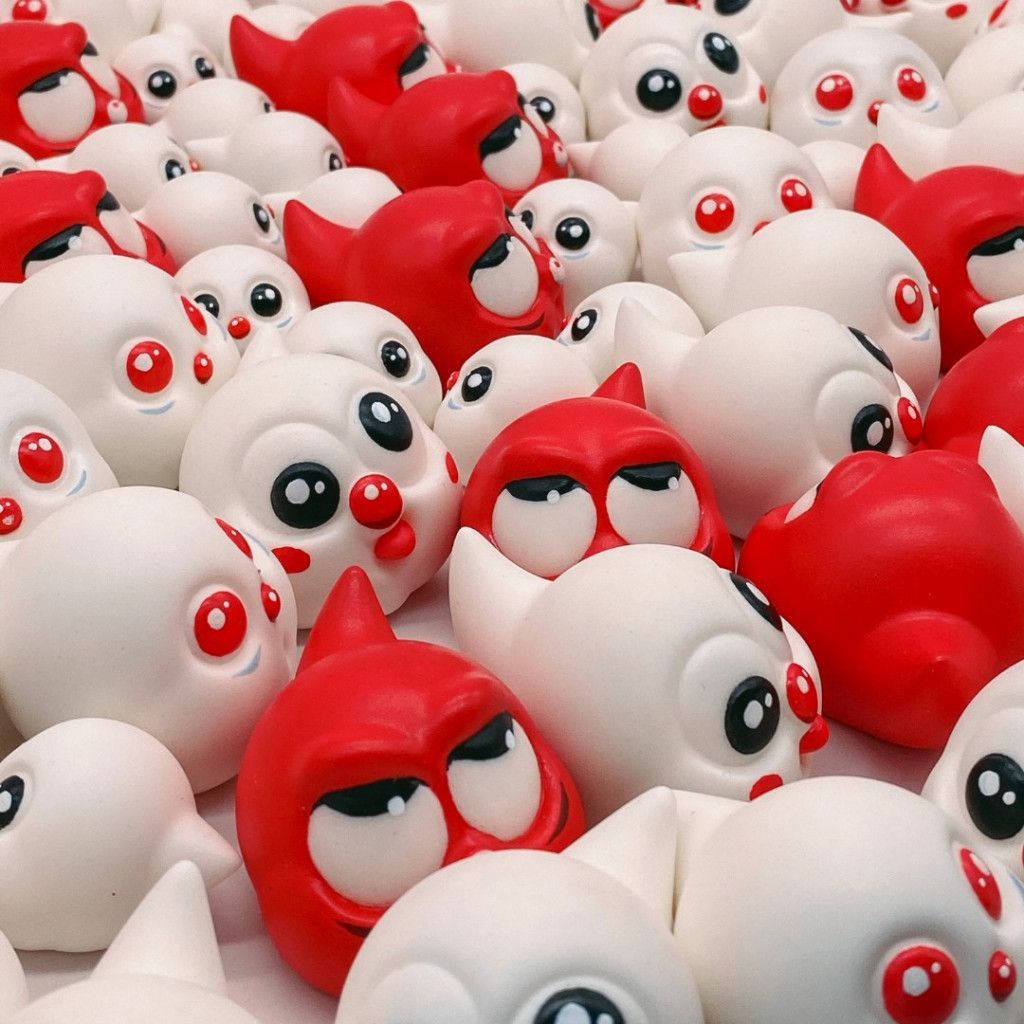 Always great to see artists take the first steps into their own resin production. That's what Jose at Claun Toys has done with his first release of the Suspiro's! Duffy, Dopey & Chubby are a trio that Claun Toys have just dropped earlier this afternoon.
Not your typical drop from the clouds. The Suspiros represent all the the fluffiness from clouds and sweets combined. They look like a combination of meringues, gummies and all other sweet things. You just want to pinch their cheeks, even little Huffy Suspiro that's always in a mood, huffing and puffing. Chubby Suspiro only thinks of one thing: EATING!!! Dopey Suspiro is that friend that is always trying to make you laugh but also just happy in his own world. And the Baby Suspiro, the latest addition to the family is a little extra ball of cuteness. This family is here to make your day better and make you smile with all of their little adventures.

Claun Toys, April 2021
Claun Toys visited us earlier in the week to drop off the first set of Susprio's to TTC HQ. They are a simple lil set, but sometimes that's all you need. Each measure at about 1.5inches tall and 2.5inches long.
Claun Toys has created 25 of each, with them priced at £25+shipping. If you pick up all three, you get an additional Baby Suspiro for free plus a £10 discount too. Each are numbered on the bottom. You can purchase on Jose's website using the button below: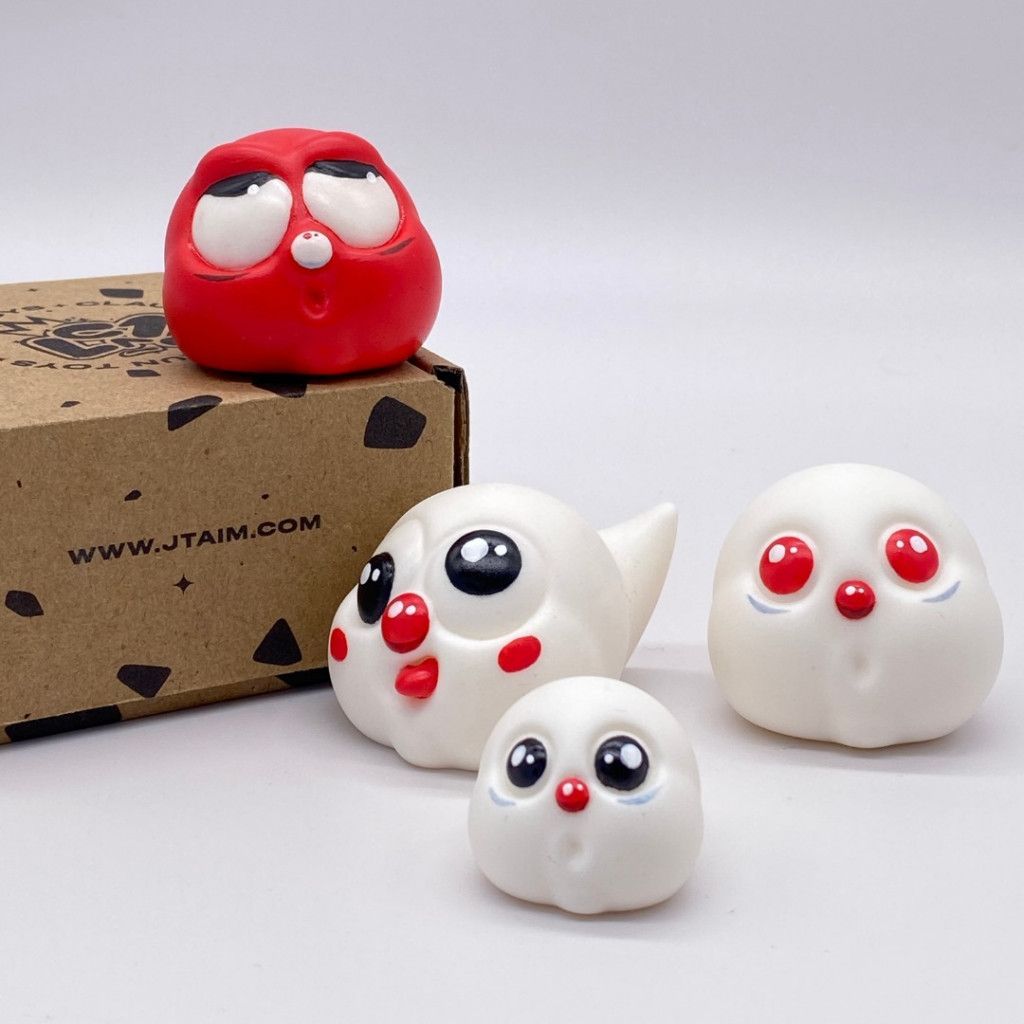 ---
Claun Toys Social Media
Facebook: https://www.facebook.com/clauntoys
Instagram: https://www.instagram.com/clauntoys/
---
If you want to support The Toy Chronicle, we have a number of options available to you. We have started to stock a wide range of releases that we think you will enjoy. Ranging from production pieces from Superplastic, Unbox Industries & POP MART, to original pieces from our favourite artists like Sank Toys, Quiccs & Czee13. Purchasing one of our pins also really help. A quick, cheap way to also support the TTC is by making a small donation. These can all be completed below through our online shop. We appreciate all the support! Thanks!