Day two of Thailand Toy Expo is about to open its doors and local Thailand artist MONTRI KHUMRUEN produced by Aruntiwa Washiraphonphongsa from Monkole Toy Studios. Ready to take on another day for there first Art Toy, The Schrodinger Meow.  Schrodinger-Meow tells the dark side story through an insane cat. This is designed by 'MONTRI KHUMRUEN' who illustrated Thai-manga called Ogre-King. At TTE you'll be able to be the first to own one of the special colourways as well! For collectors who can't make it, don't cry just yet as pre-orders have started online.
Schrodinger Meow is strange. It truly believes that it has died and somehow managed to get itself locked up in a cell. There, it was dressed up like how a psychopath would be, to prevent it from hurting itself. Some say whoever adopts this cat, he/ she will be lucky and will have a smile as big as Schrodinger- Aruntiwa Monkole Toy Studios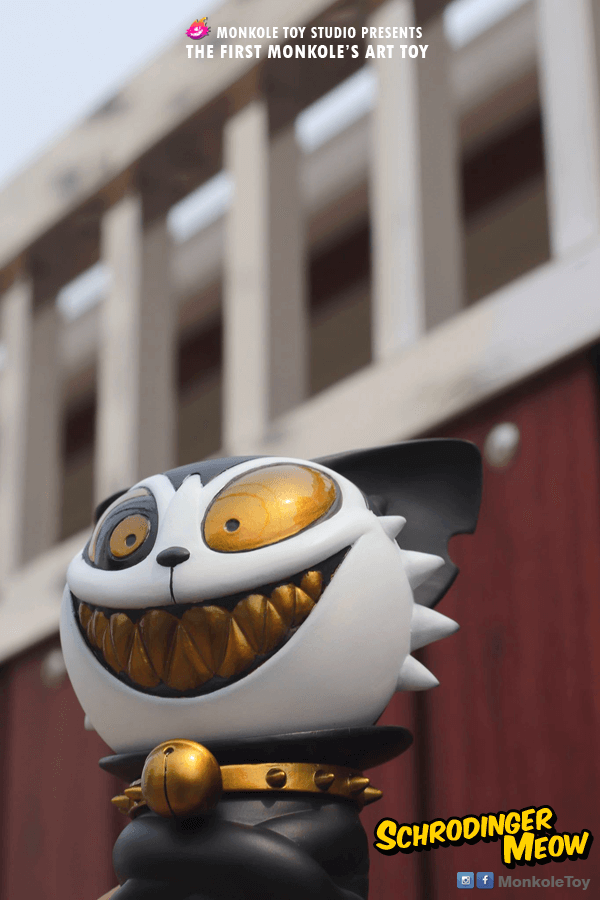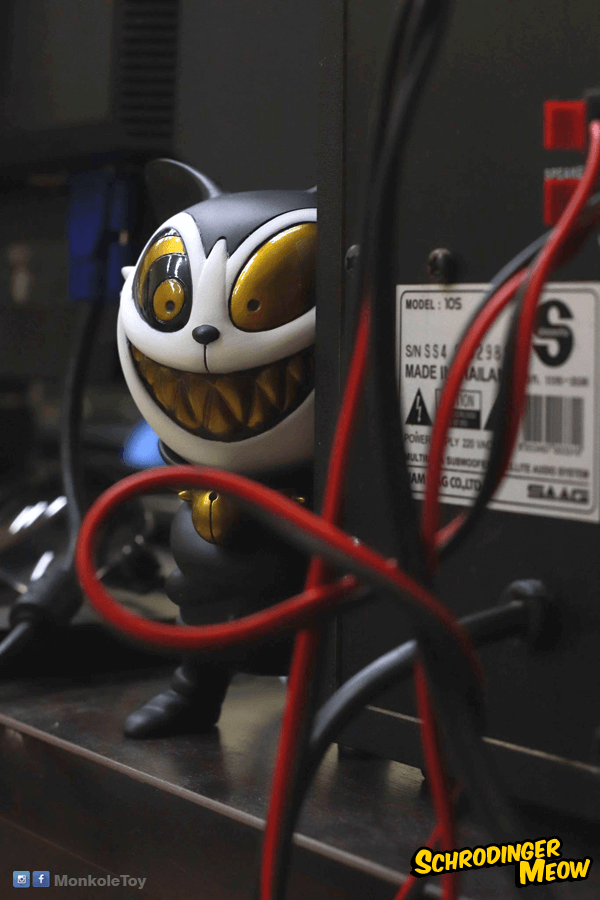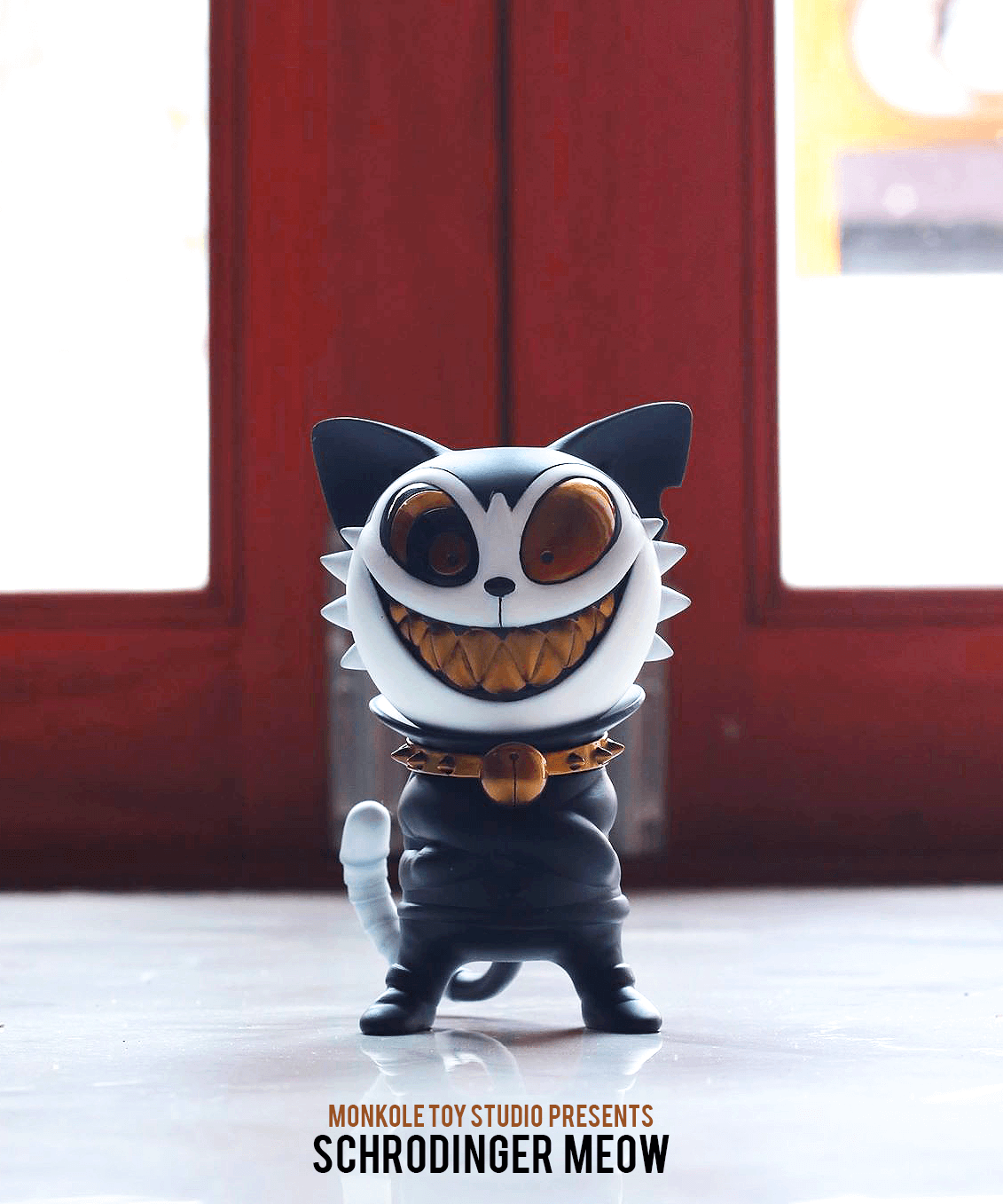 This version of Schrodinger Meow is 13 cm tall and made with resin. It will be available worldwide for $79.99 + Shipping, with a limited production of 50 pcs.
Order at online store http://blackaholicshop.com/product/art-toy-schrodinger-meow/
If you are lucky to be at Thailand Toy Expo visit Monkole Toy Studios at Square B บูธ J2
May3-6, 2018
@ Thailand Toy Expo 2018
Central world,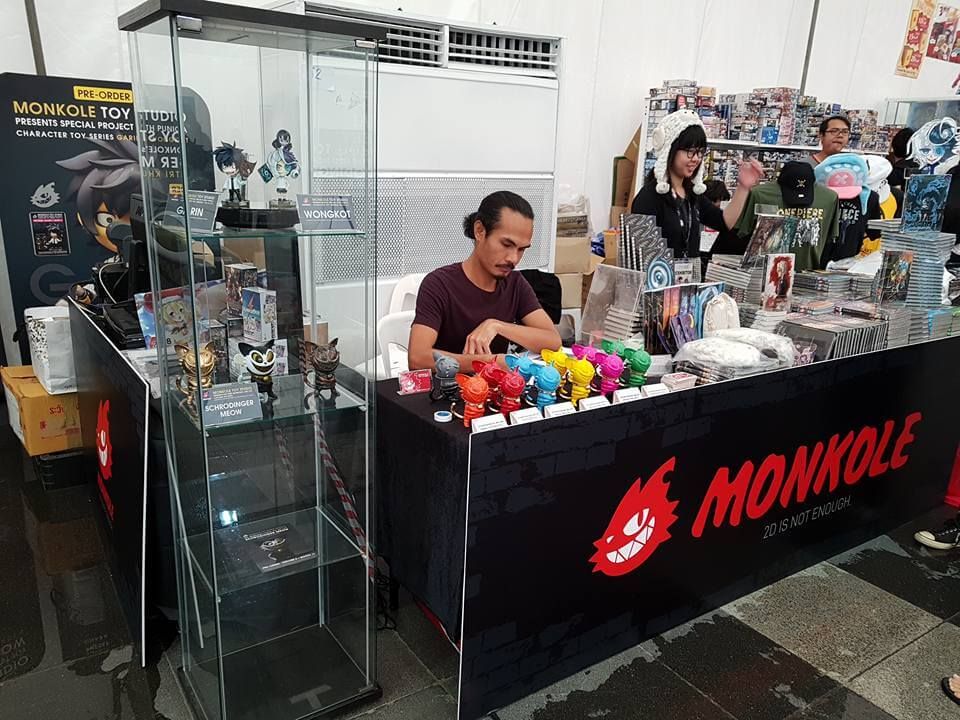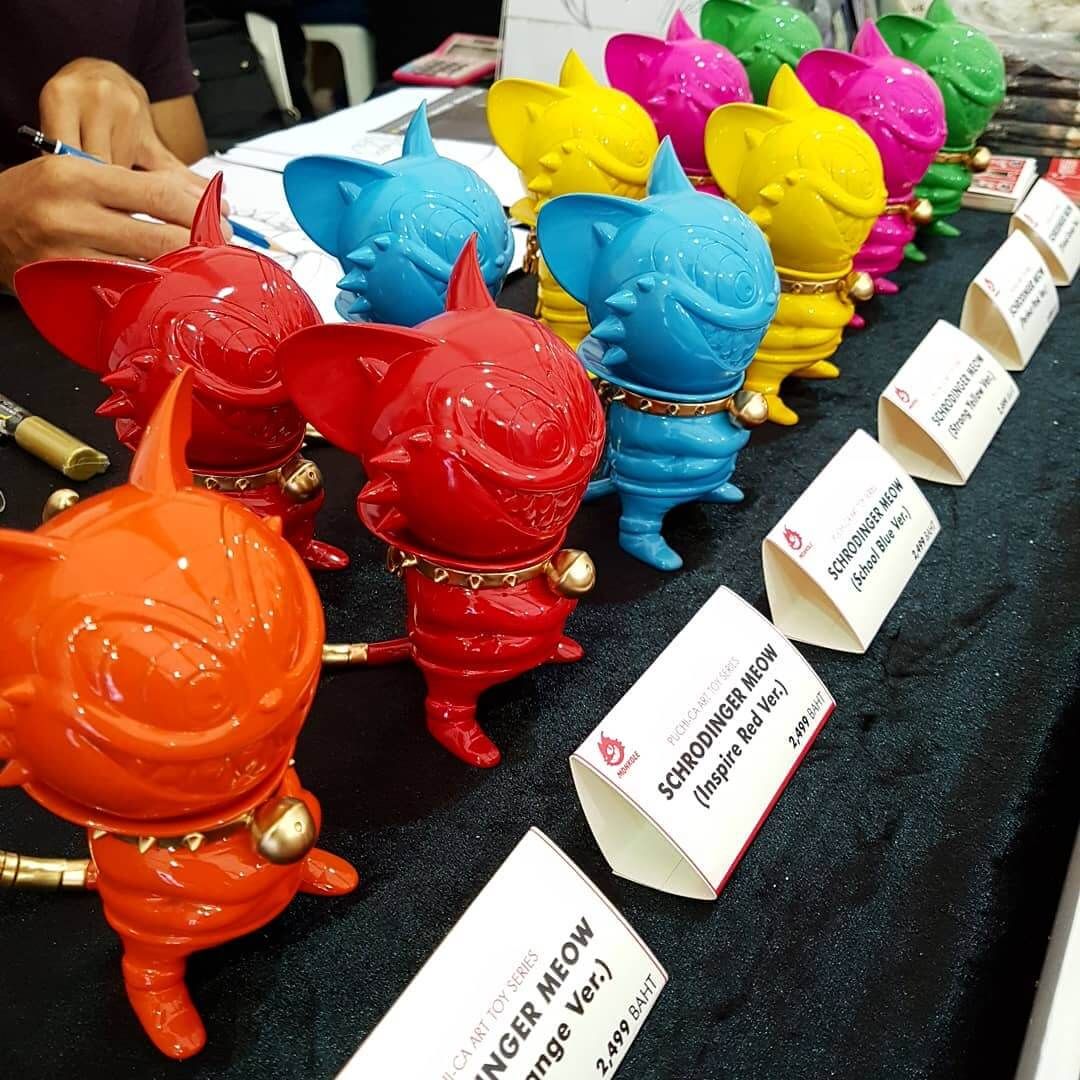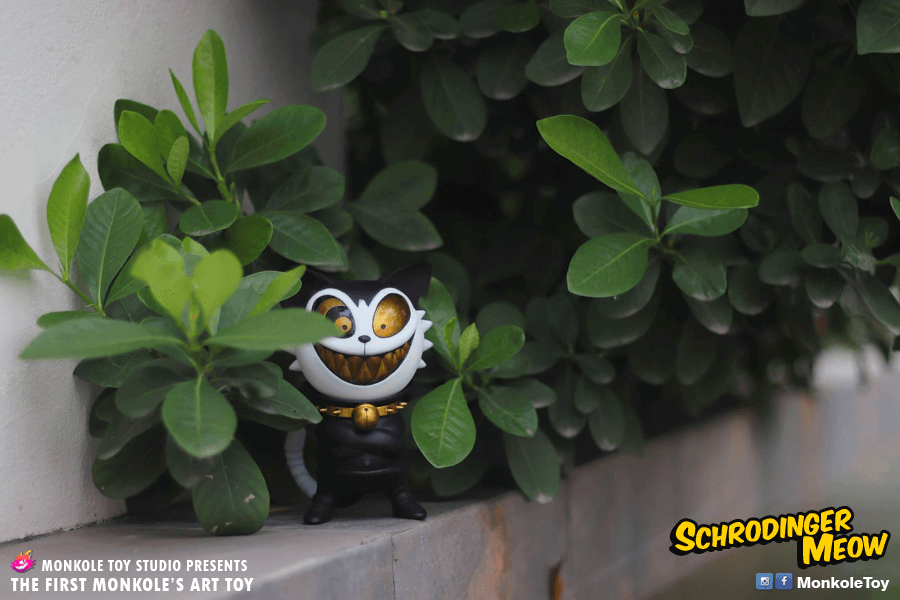 You can get your daily Designer Toy fix from our TTC Mobile App. It's free too! FREE! Download on the iPhone or Android smartphones. Search for "The Toy Chronicle" and all your Designer Toy wishes will come true! Pretty much.
IT's FREE.

FB https://www.facebook.com/MonkoleToy/
IG https://www.instagram.com/monkoletoy/