On the day before All Hallows Eve brings the return of the mischievous Dealmaker. Standing at 4inches tall, dressed in bright orange with black accents, this Andrew Bell Dealmaker is ready to settle some scores. What devilish plans does he have in store?
[frame align="center"]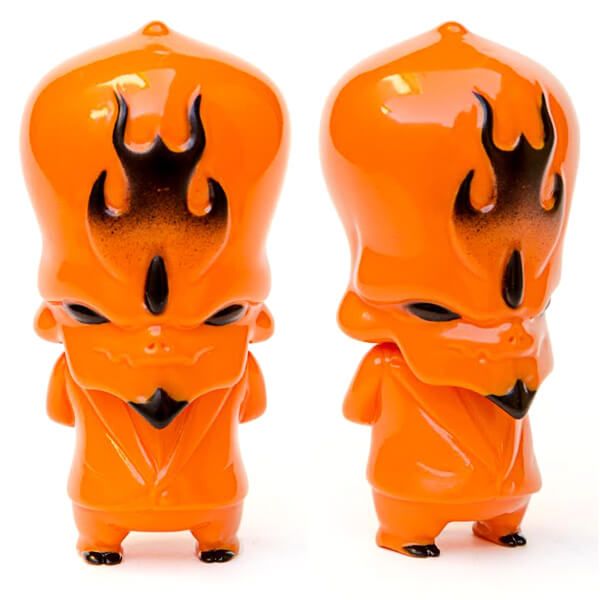 [/frame]
Go to myplasticheart.com on Friday Oct, 30th at 5pm GMT and pick up a Dealmaker to find out what devilish mischief The Pumpking has planned.