Wow, we didn't realise it has been just over a year since we highlighted the ever so creative Heather Hyatt AKA HHYATTART. It's a good job she's reminded us that she's still making wonderful work like this The Owlberries mini-series. Heather has included a little story to go with them too, makes owning one that ever more special. Each one with expressions you could relate too.
 

The Owlberries come from that little nook in your garden that is a bit forgotten. They hide in the shadows under the weeds and wildflowers, feasting on garden snails and the odd assorted mushroom. Each one of these little troublemakers has their own unique look at the world around them. Generally a friendly bunch, however one or two of them have a tendency to get into trouble with the neighborhood chipmunks. – Heather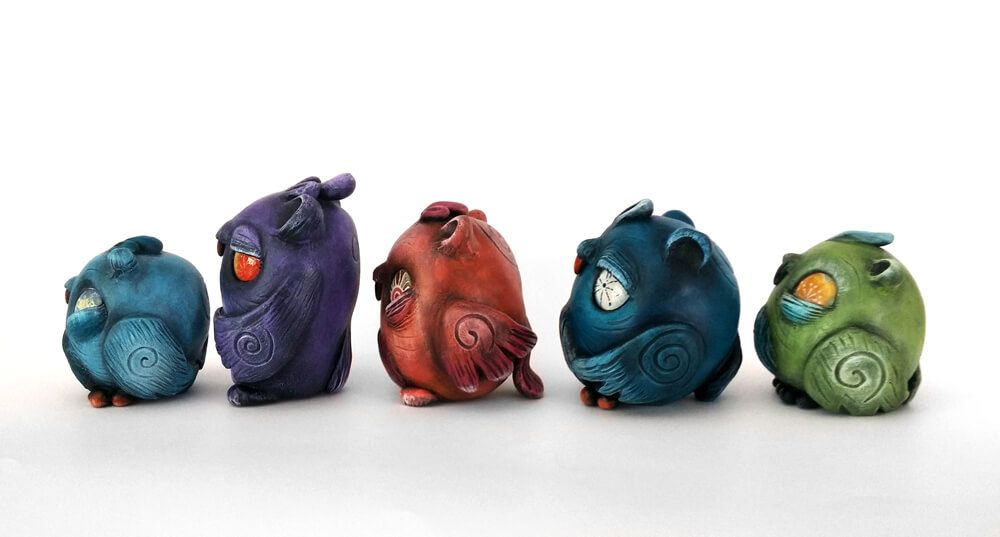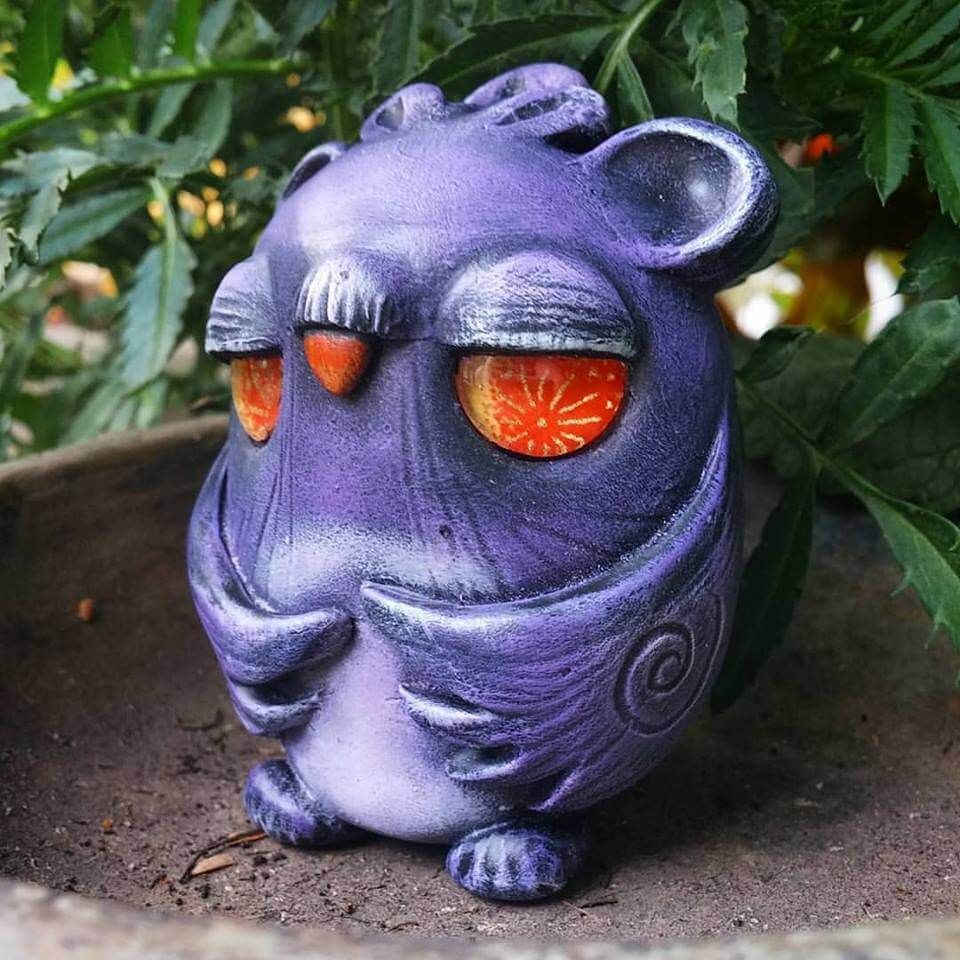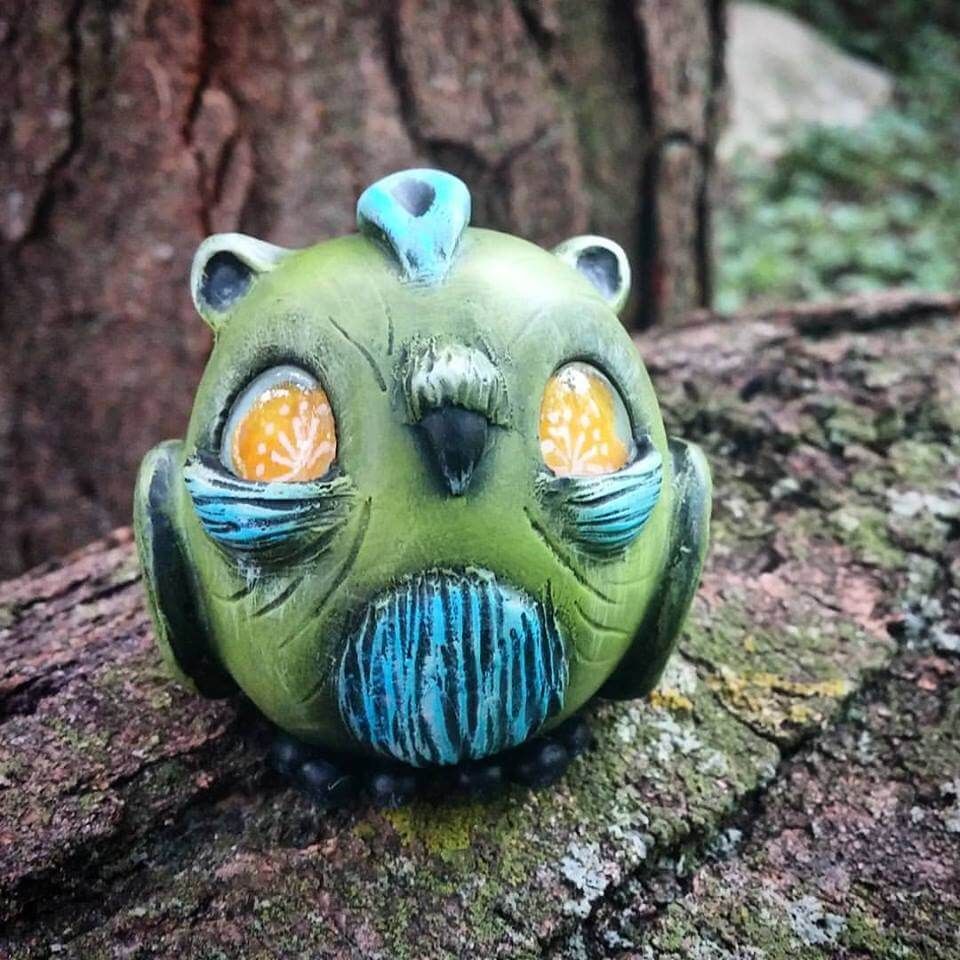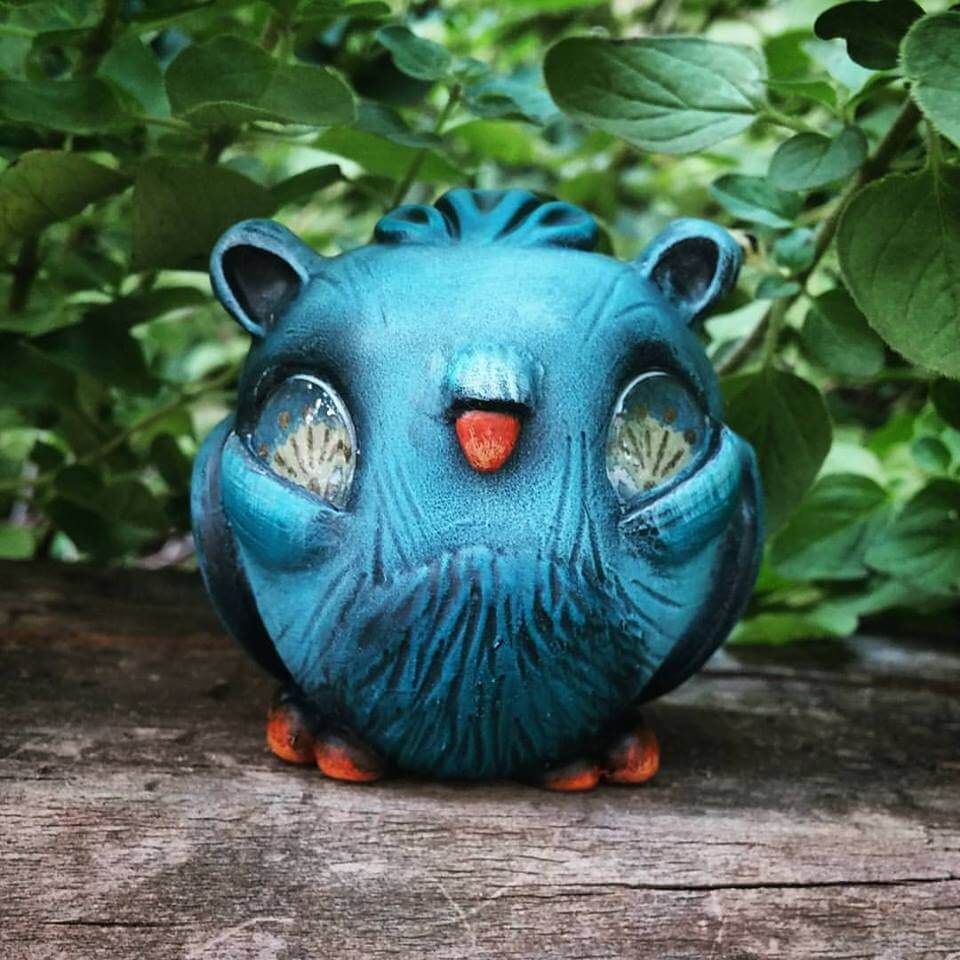 Each figure is one of a kind, hand sculpted/painted with custom made glass eyes.
They average just under 3″ tall.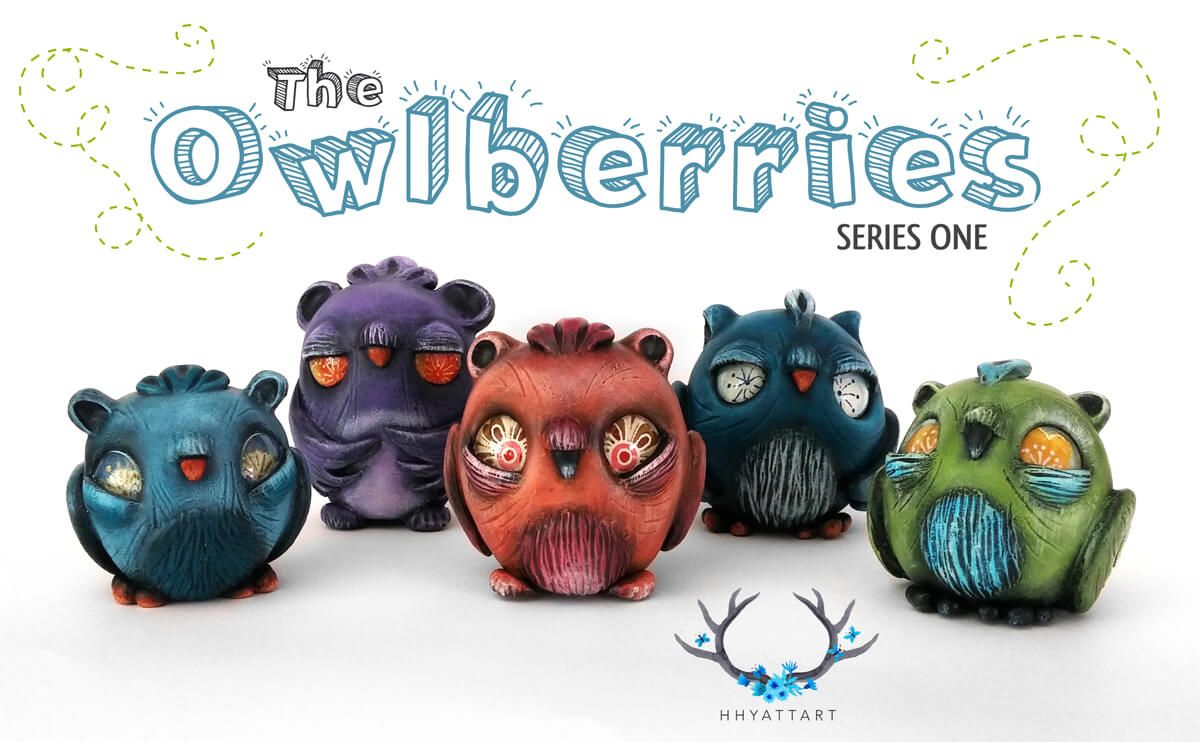 [box title="Important Details"]
MATERIAL: Resin
SIZE: 3″
WHEN: Thursday, Aug. 24th, 2017 at noon CST
PRICE: retail for $50.
We are glad Heather is producing her own resin series and not just customising. Will we see a series 2? We hope so.
Additional photos will pop up on Heather IG feed the next couple days.