WARNING…. not for the fainthearted! the lads at Transmission Toy all set to shake the scene with THE INFERNAL. Sorry not so sorry for shouting but this bad boy GLOWS in the dark and has more detail than Toxie's face from Toxic Crusaders. For those who missed out when it made its debut at Creature Bazaar, this weekend will be your chance to own the first edition of THE INFERNAL.
The Infernal is doomed to travel the universe in search of his soul, a husk of the man he once was, twisted and broken his skin was flayed from his body by the Vorg the Naght Tearer. Vorg devoured his soul, keeping his skin in his trophy room. The Infernal has no recollection of who he was, what he did or why he was attacked by Vorg, his existence is solitary, moving throughout the shadows from one world to the next, feeding off weaker creatures to keep his exposed innards moist and fresh.
Without constant food, he would cease to be and crumble into dust. His path right now is unclear but as his world opens up we'll discover his secrets and the mayhem that went into his creation. PART MAN, PART MONSTER. ALL VINYL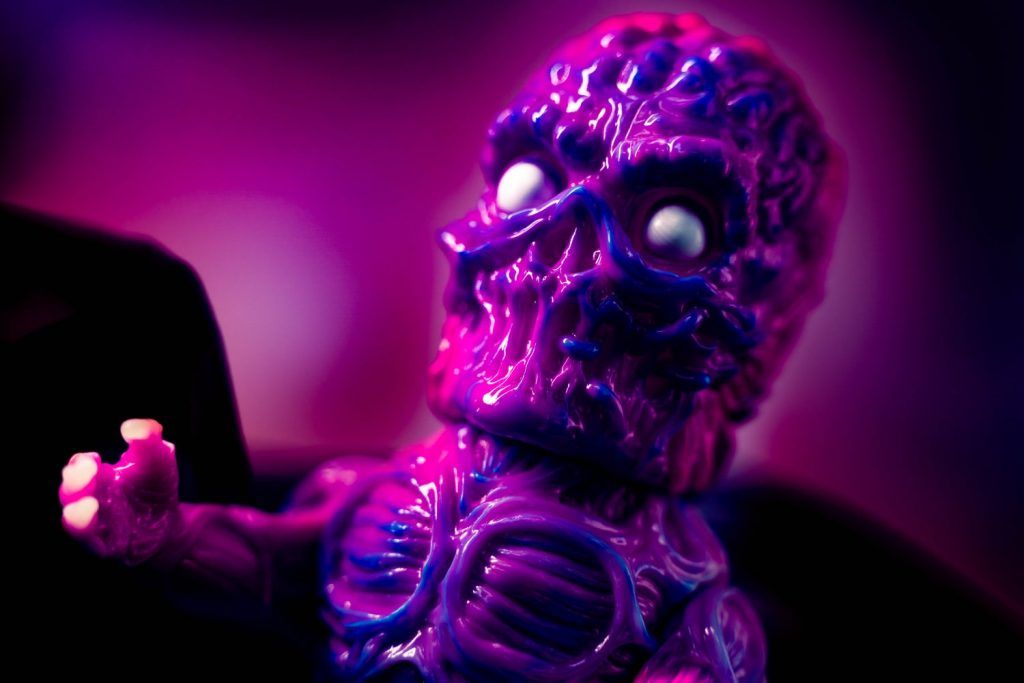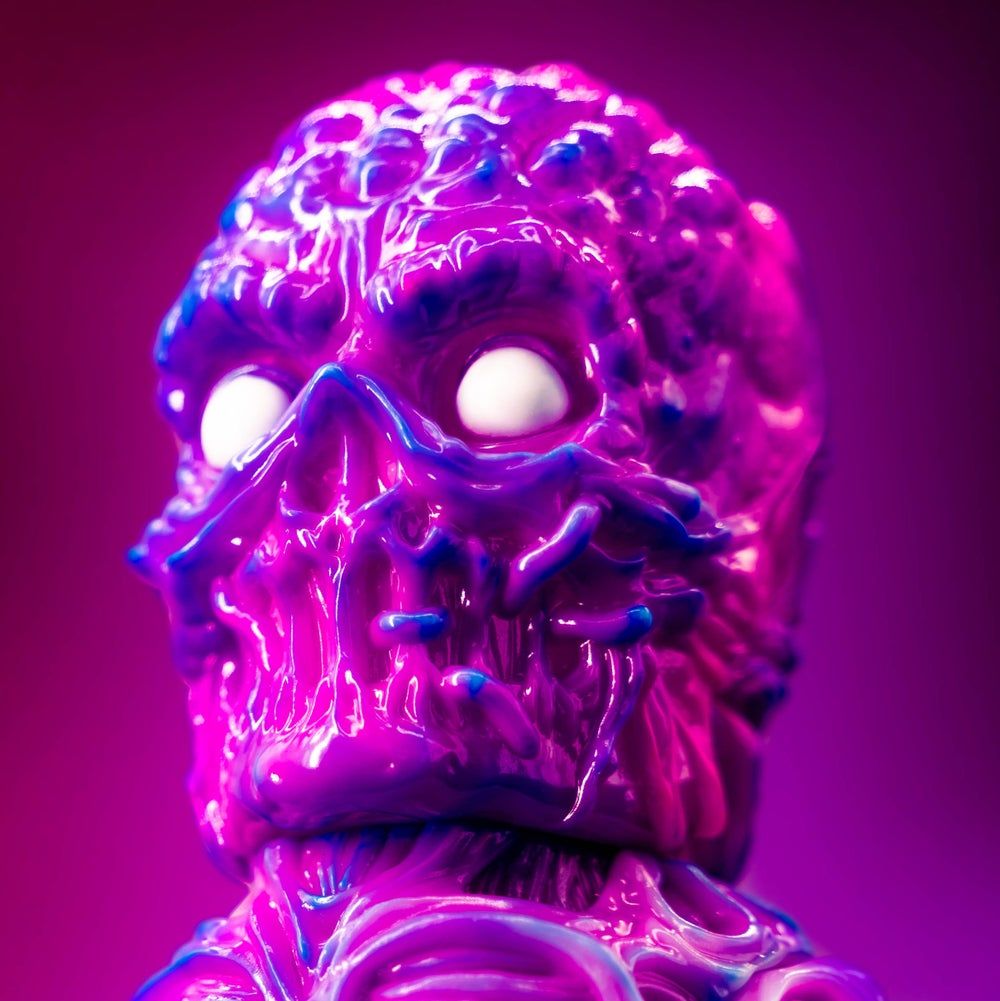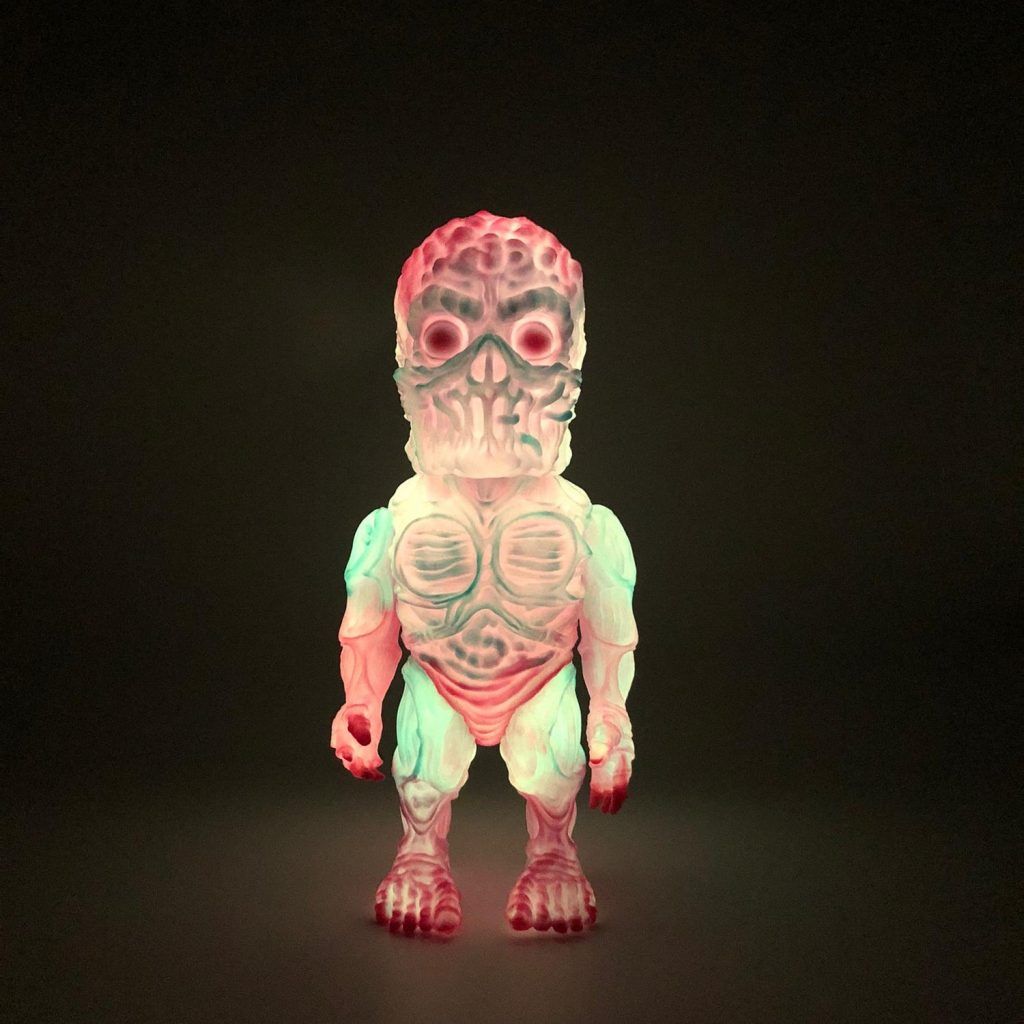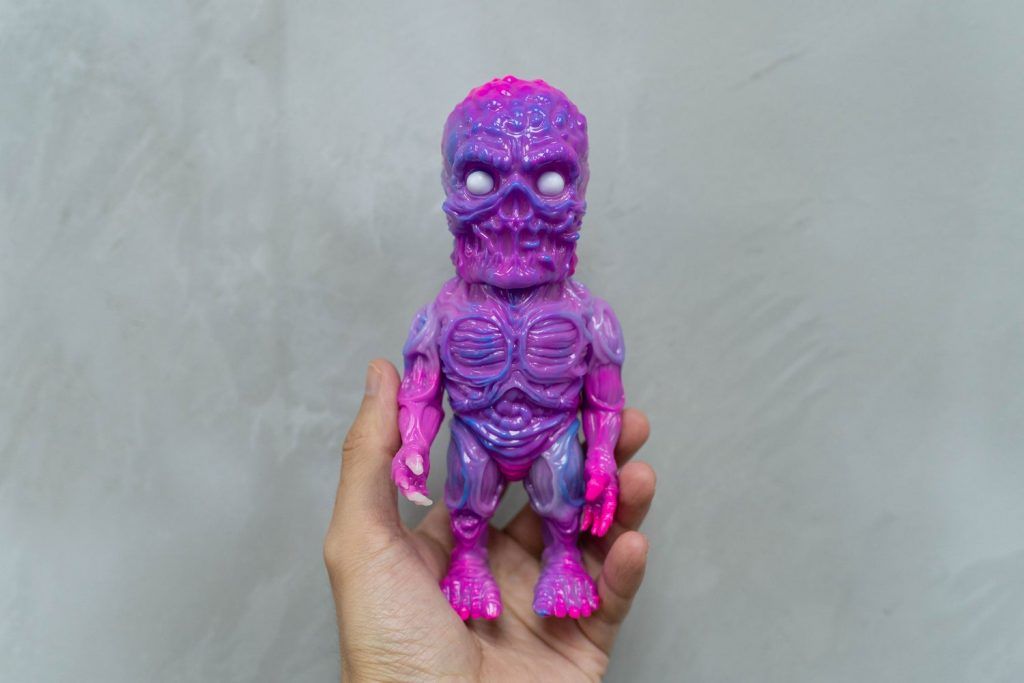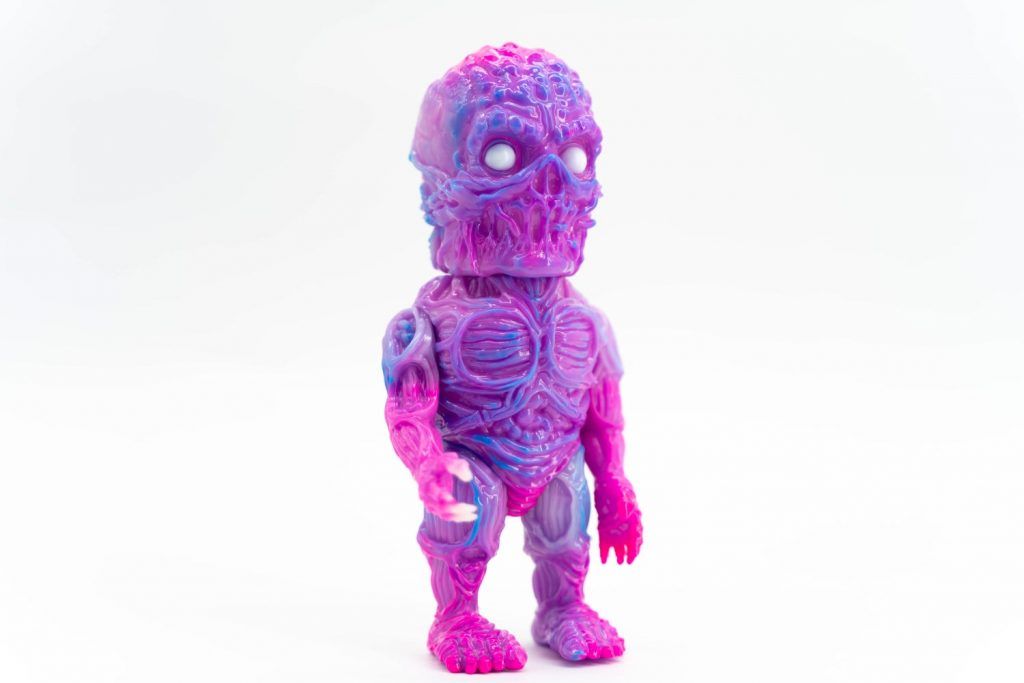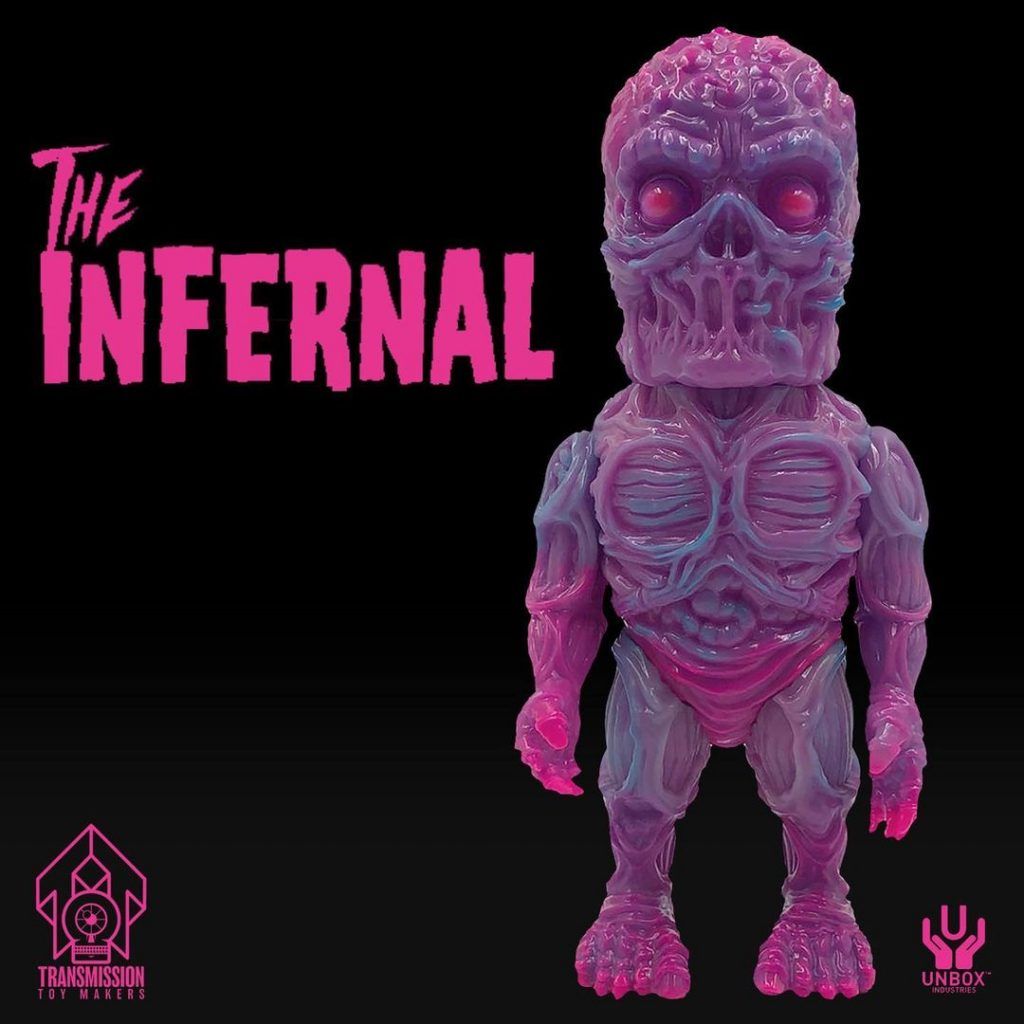 SIZE: APPROX 7.5″ TALL
MATERIALS: GID MARBLE SOFT VINYL
PACKAGING: HEADER CARD & POLYBAG
ON SALE SATURDAY 8TH MAY
UK: 16:00PM
HK: 23:00PM
JPN: 00:00AM (9TH MAY)
NYC: 11:00AM
LA: 8:00AM
WHERE: http://store.unboxindustries.info/
PRICE: $75 USD
ABOUT TRANSMISSION TOYS
Transmission Toy Makers are three friends based in LA & Margate that aim to create killer soft vinyl collectable toys.
Find Transmission Toys via https://transmissionrecords.co.uk/ Facebook and Instagram.
If you want to get your Designer Toy news first, you should look to download our new TTC Mobile App. Designer Toy news direct to your smartphone. No dealing with social media algorithms.
Did we fail to mention IT's FREE.