Celebrating the launch of new online indie toy retailer Dark Mind Toys, owner Tim MacBride aka Zombiethulhu is proud to present the first exclusive that'll be touching down soon… a fresh batch of the Disarticulators' Critter mini figure!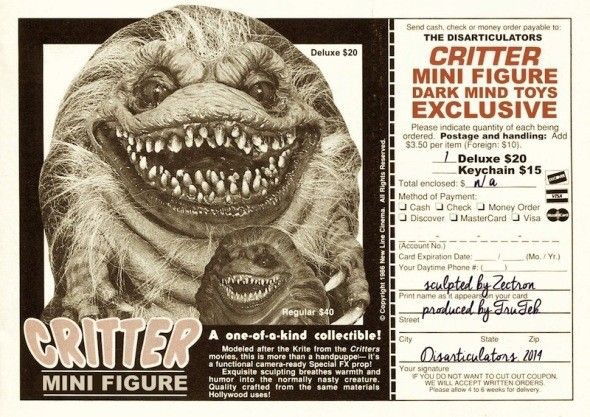 Designed and sculpted by Zectron and produced in a keshi-style rubber courtesy of Tru:Tek, the 1? tall figures have been cast in a gorgeous thermal color-changing purple-blue pigment this time around, with a total of 13 up for grabs; 8 in a deep "eggplant" and 5 in a light "lavender", each coming packed with an all-new custom header designed by Tru:Tek, plus free stickers from DMT owner, Zombiethulhu.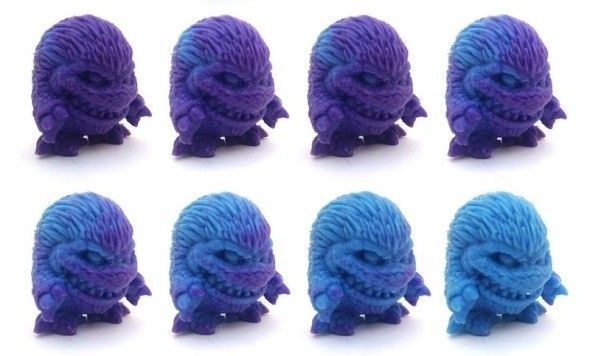 Touching down in the new store on Thursday, May 29th at 1pm EST, the mischievous little guys have been priced at just $20 each plus shipping… Expect news of more releases, including the debut of Zombiethulu's own mini figures, over the coming weeks!