The Atomic Alien debuts at Dcon booth 1021! Zectron designed and sculpted a new head for the Papa Lemon Toys x Unbox Industries wicked Blood Majin vinyl body. Standing over 10 inches tall this initial release was produced by Unbox in wintergreen, minty fresh vinyl and rubbed with black to bring out all the twisted and scarred details in both the body and the head. Got to give it to the folks at Unbox again as that black paint rub brings out all the detail.
"I didn't want anyone seeing my fire until I burned them with it."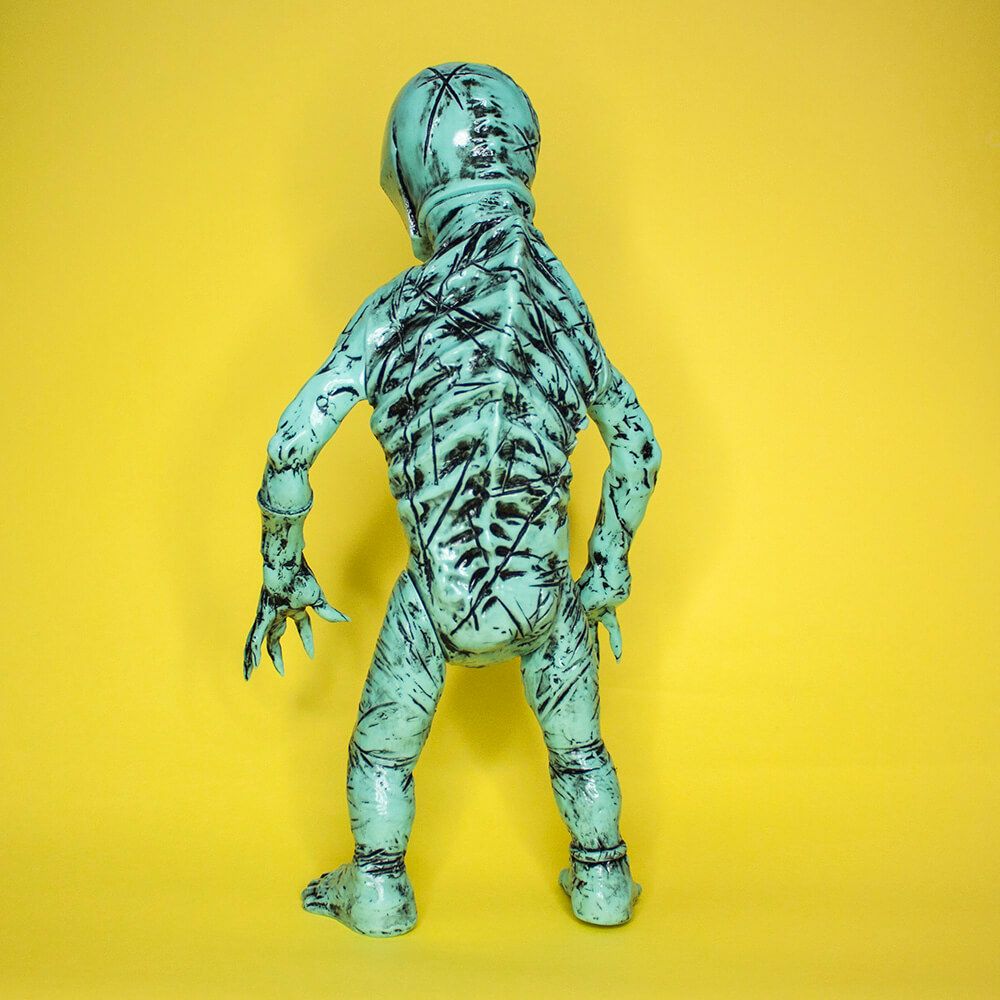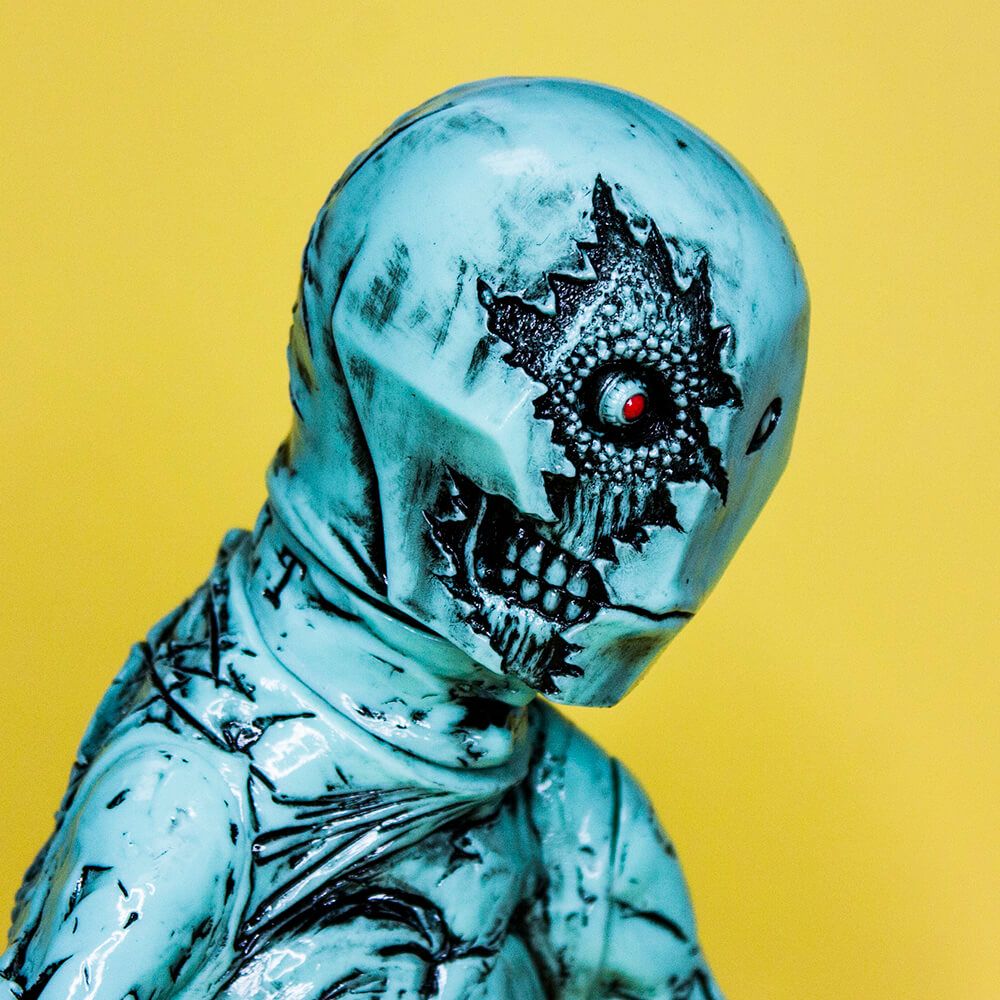 "I think perfection is ugly. Somewhere in the things humans make, I want to see scars, failure, disorder, distortion."  – Yohji Yamamoto

For this project I teamed up with Unbox Industries and Papa Lemon Toys. I was given permission to sculpt a new head for an already existing monster they had created. The inspiration should be obvious to anyone who has followed my previous work. With this scale(around 10 inches tall)I was able to achieve a level of detail I am very happy with. The first release will be at the Unbox booth during DesignerCon this coming weekend. Hopefully they will put some up for sale online as well for anyone not able to attend.
Designer Con booth #1021 this weekend will be your first chance to grab on of these!
November 19-20 @ Pasadena Convention Center, CA. http://www.designercon.com/

https://www.instagram.com/thelastzectron/
https://www.instagram.com/unboxindustries/
https://www.instagram.com/papalemon/