The 3D Hero joims fornces with Tenacious Toys for an exclusive release. The Bright Star resin figure!
"Bright Star is a young hero given a suit with unimaginable power. Thrown into a world where villains are back on the rise, it is up to him to save the day and restore the balance in Hero City… all while getting his homework done on time! With this new Cobalt Armor upgrade, the Hero is bringing POWER to the fight against evil."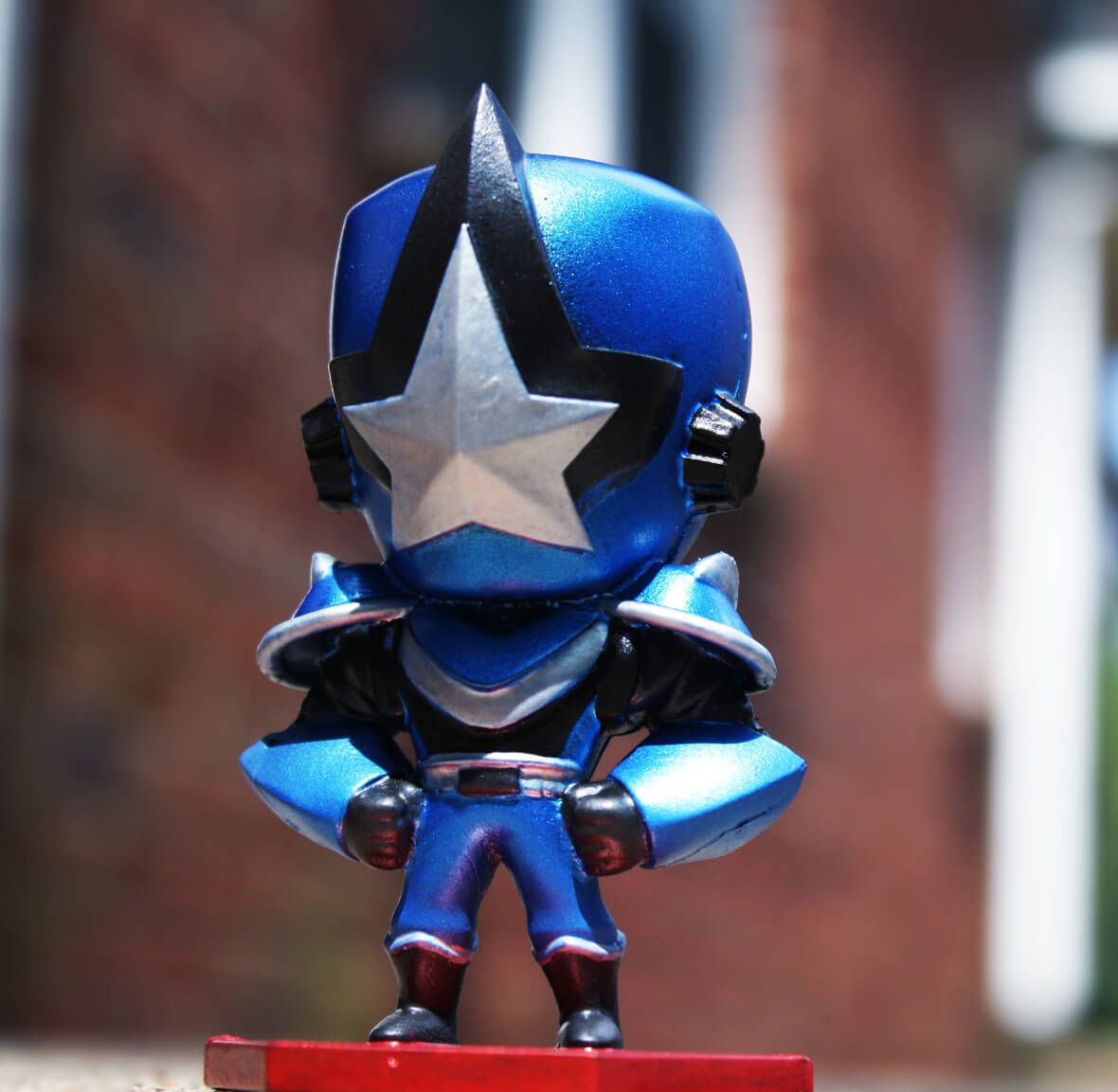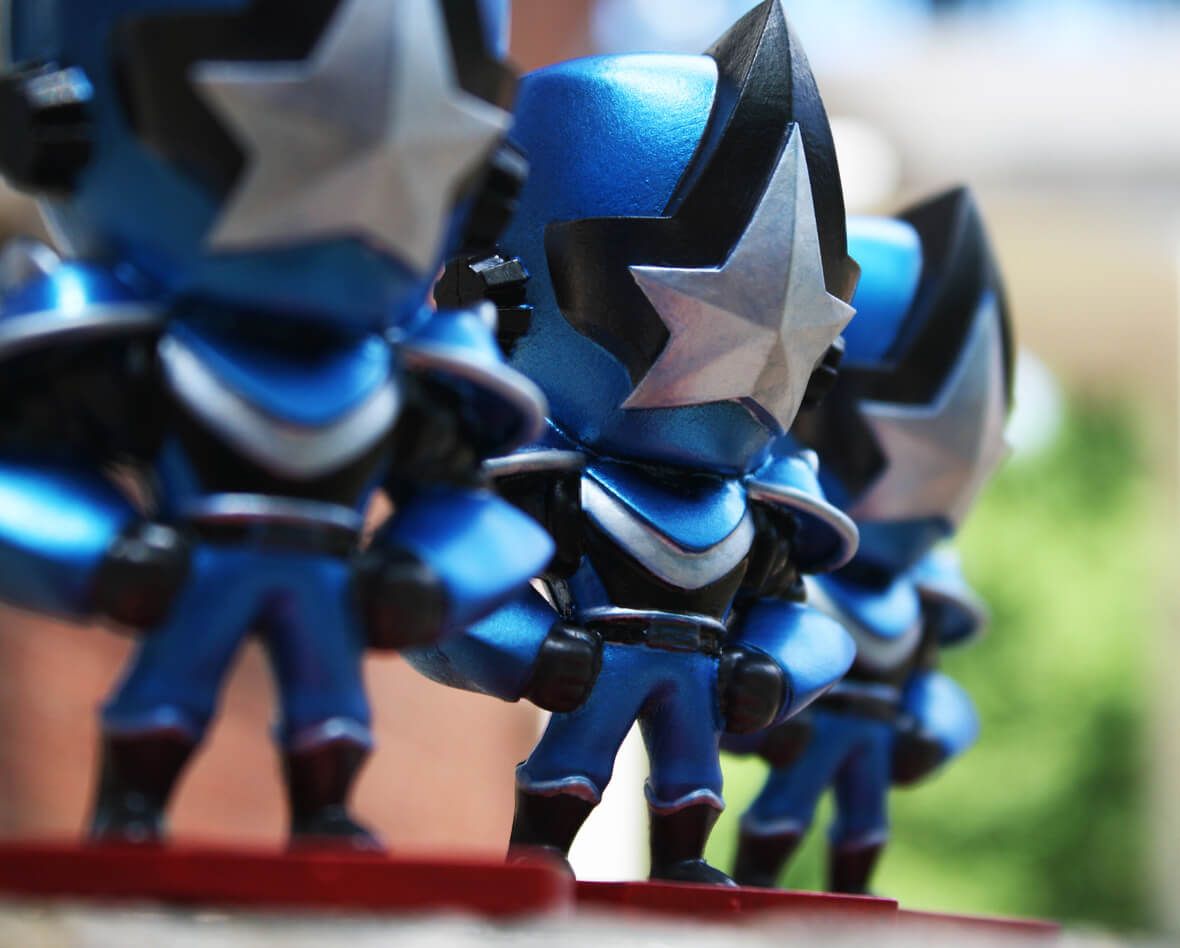 A micro run of 5 Tenacious Toys Exclusive Cobalt Armor Bright Stars produced by The 3D Hero (Tavvon Reynolds) himself;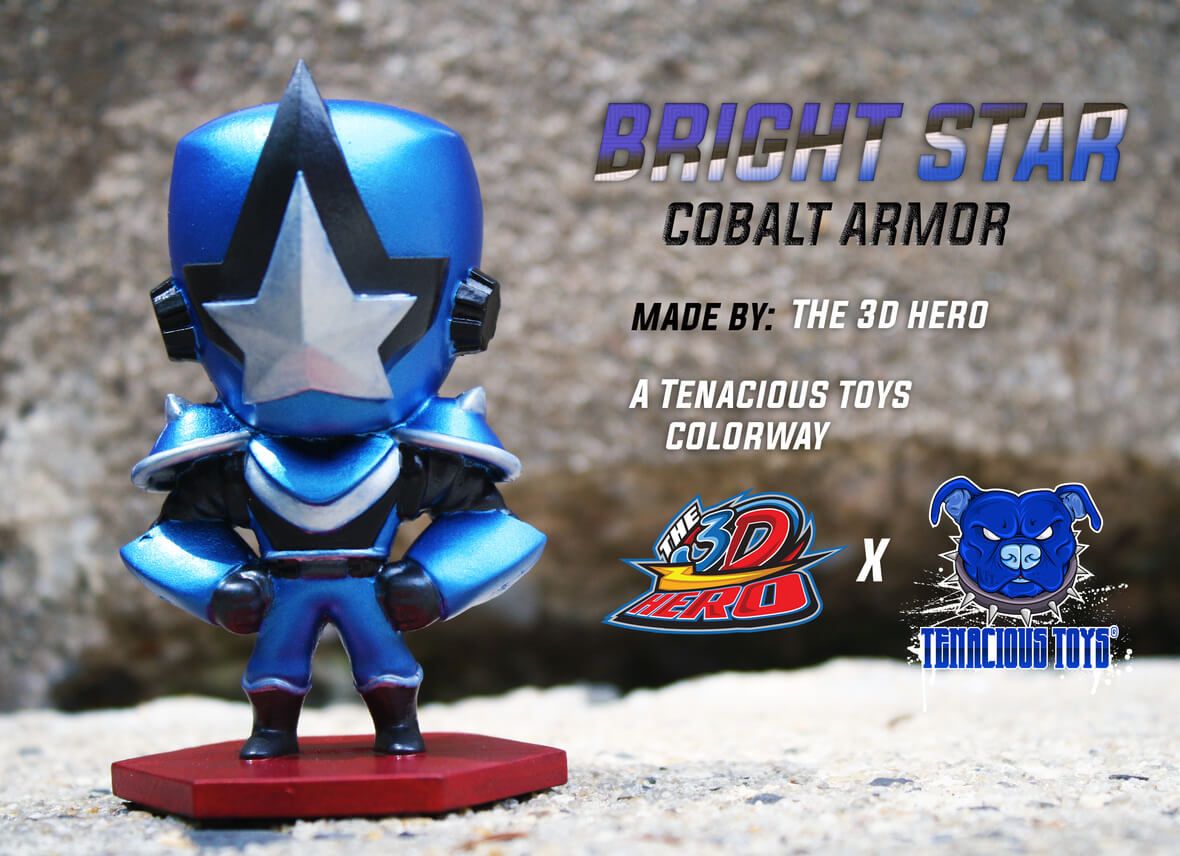 Measures 3.3 inches tall, designed and painted by The 3D Hero.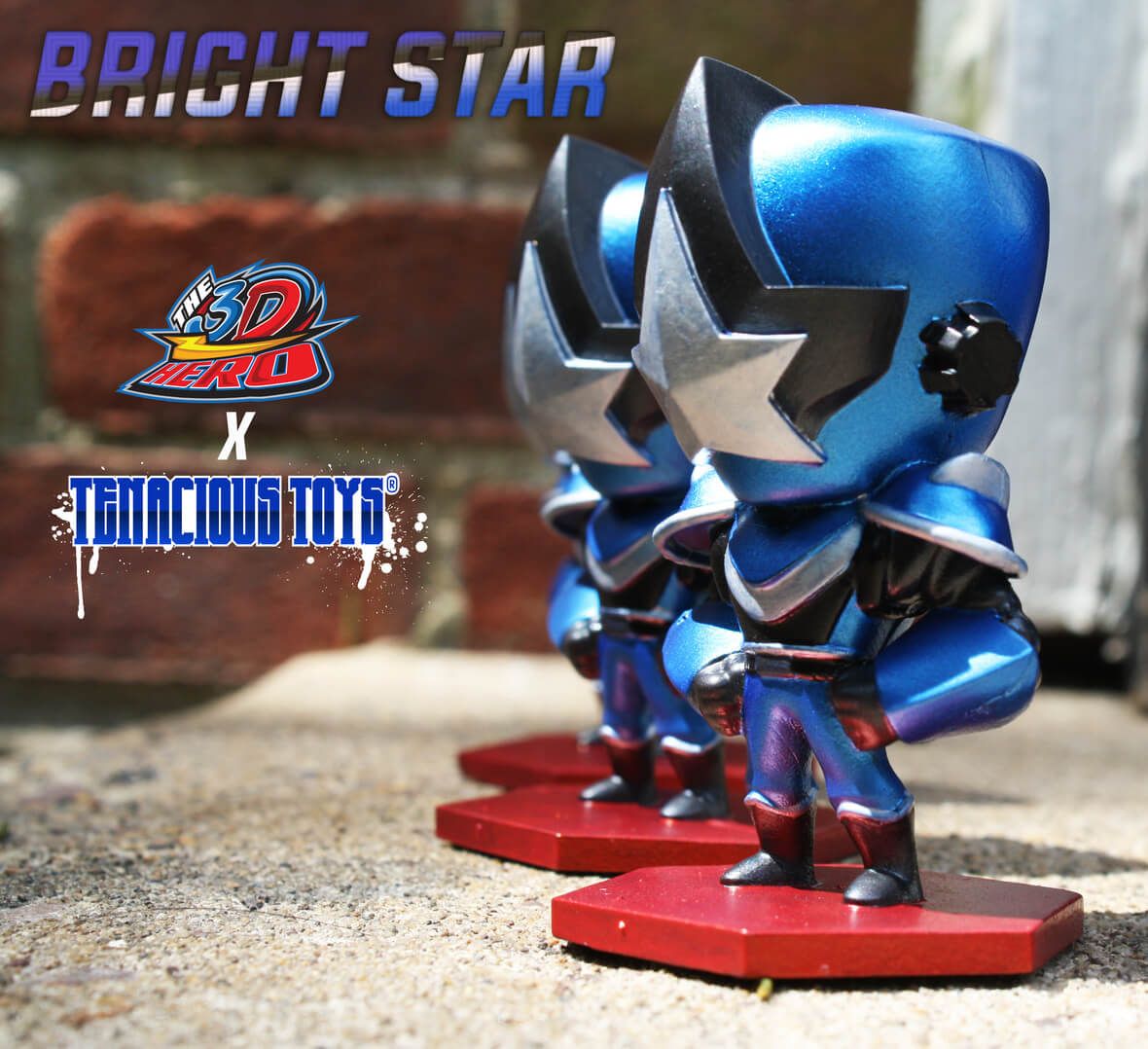 Droppin' Friday July 6 at noon EST at www.tenacioustoys.com.
[box title="Important Details"]
Price: N/A.
Release date/time: Friday July 6 at noon EST.
Link to Site: www.tenacioustoys.com.
[/box]

About Tenacious Toys
Tenacious Toys is an NYC-based online designer toy shop specializing in vinyl art toys, handmade resin collectibles and one-off custom toys.
About The 3D Hero
Tavvon grew up on endless hours of cartoons and tv shows, and has always aspired to become a superhero when he grew up. Just like his favorite characters, The Flash, Blue Beetle and Shazam, he's really just a fun-loving kid inside a toy designer's body.
www.the3dhero.com | the3dhero.storenvy.com | tenacioustoys.com