In a couple of hours time, the voting for the 2016 edition of The Designer Toy Awards will be closing. Your final chance to place your vote to decide on who walks away with the coveted Pete Fowler designed trophy on October 8th in New York. Over the course of the past week, we've covered the Fan-Voted categories for you to help make your decisions on who to vote for. You can read these HERE if you missed out. You have until 5pm BST to cast your vote, so please make it count!
We wanted to have a few words about the Best Blog category. Everyone in this category deserves your vote. That's just a simple cold-hard fact. Each blogging team takes the time out of their busy days to write about releases & news that they love, for your eyes. They don't do it for money (nor thanks, some of the times :)), they do it for each & every one of you. To ensure you're the most up-to-date with the goings on in the Designer Toy community. Shout out to the other eight finalists: Plastic & Plush, Spanky Stokes, Tenacious Ninja Toy Blog, The Toy Viking, Theblotsays.com, Toysrevil, Urban Vinyl Daily and Vinyl Pulse. Congrats to you all! Thoroughly deserved.
There is, however, still time to make your vote(s) if you haven't already. We would love to secure your vote for Best Blog, you can place your vote for The Toy Chronicle HERE.
We wanted to thank you all for spending your time voting this past week, whoever you voted for, we're 100% sure that each & ever artist/blog/company will have appreciated your vote. No doubt about it. Last year was a very special occasion for The Toy Chronicle. Taking home the DTA for Best Blog was pretty fucking special. We were super nervous on the night, could we take the crown that has sat on the head of Spanky for three years? It would be a mammoth task, that is fo sho. But we did triumph. It was a glorious night.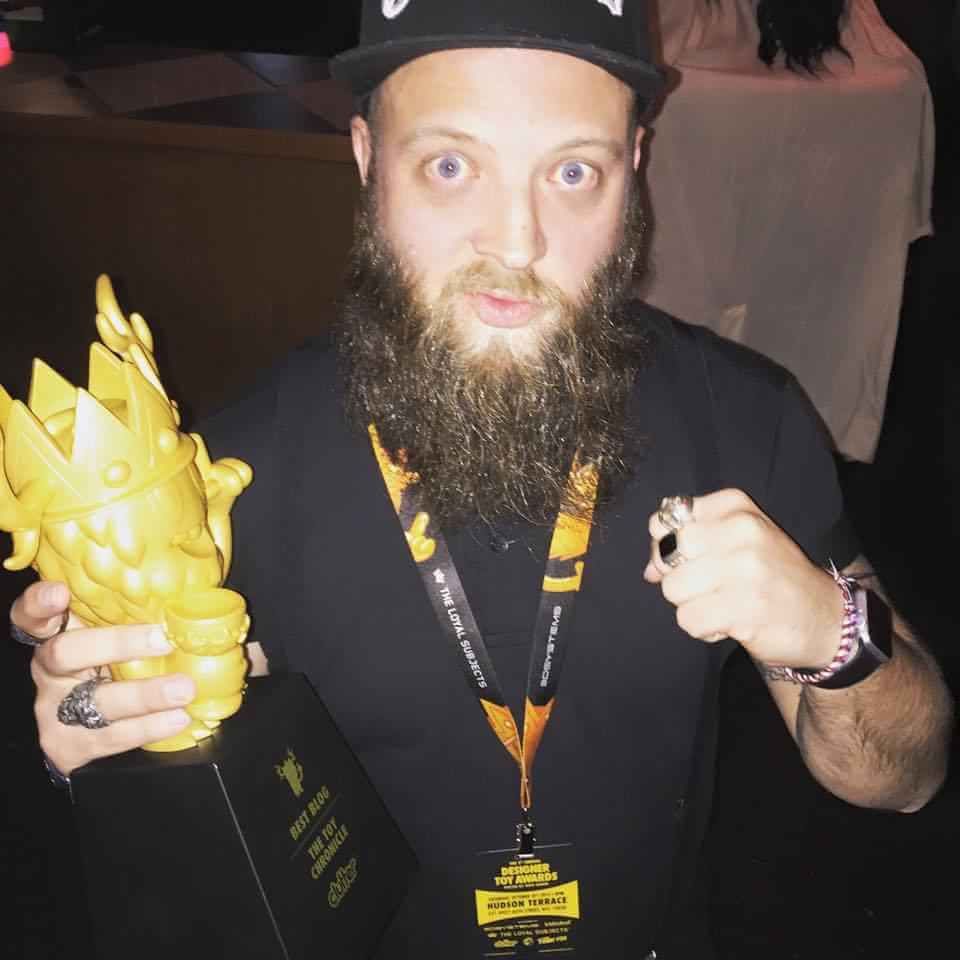 Waking up last year with a huge hangover in NYC, but next to the DTA award was pretty damn fantastic. We hope that we can repeat that achievement again next month. We truly believe that we've done everything we can possibly do throughout 2015 (and 2016 too) to secure this prestigious title of Best Blog. We hope you believe this too if you do please vote for us HERE. Your vote will always be very much appreciated.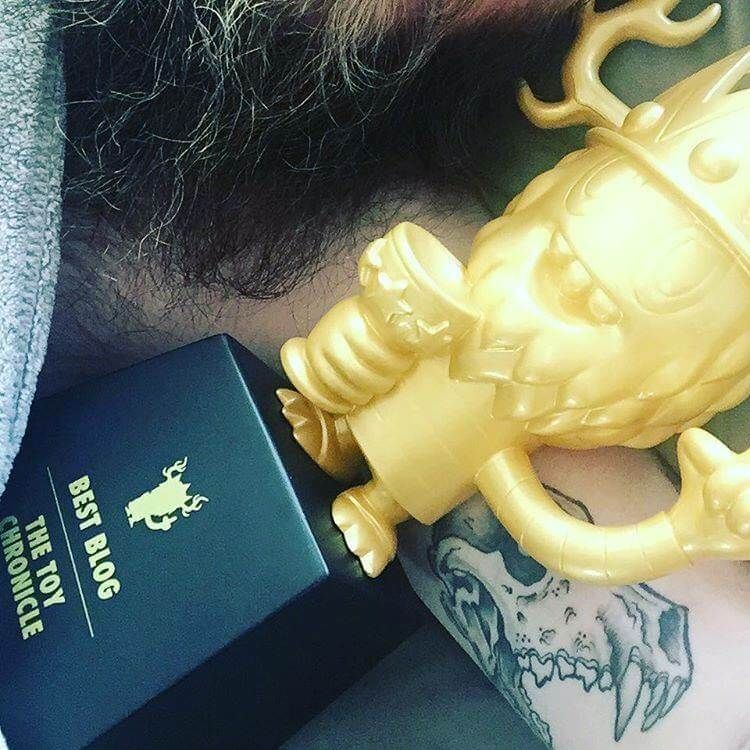 One final photo from our awesome win last year. We didn't let our DTA trophy out of our sites, as you can see in the below pic. HA HA. A truly remarkable weekend. Lets hope 8th October 2016 brings the same result.