Grab your surfboard, busy day today and the water is just the way we like it. Here is the wave 3 of Tenacious Toys exclusives for NYCC. Ready or not here we go!
Cavus Bloom: Bromine Edition Blue GID Bloom by Kyle Kirwan. Resin, 10 pieces, $30 each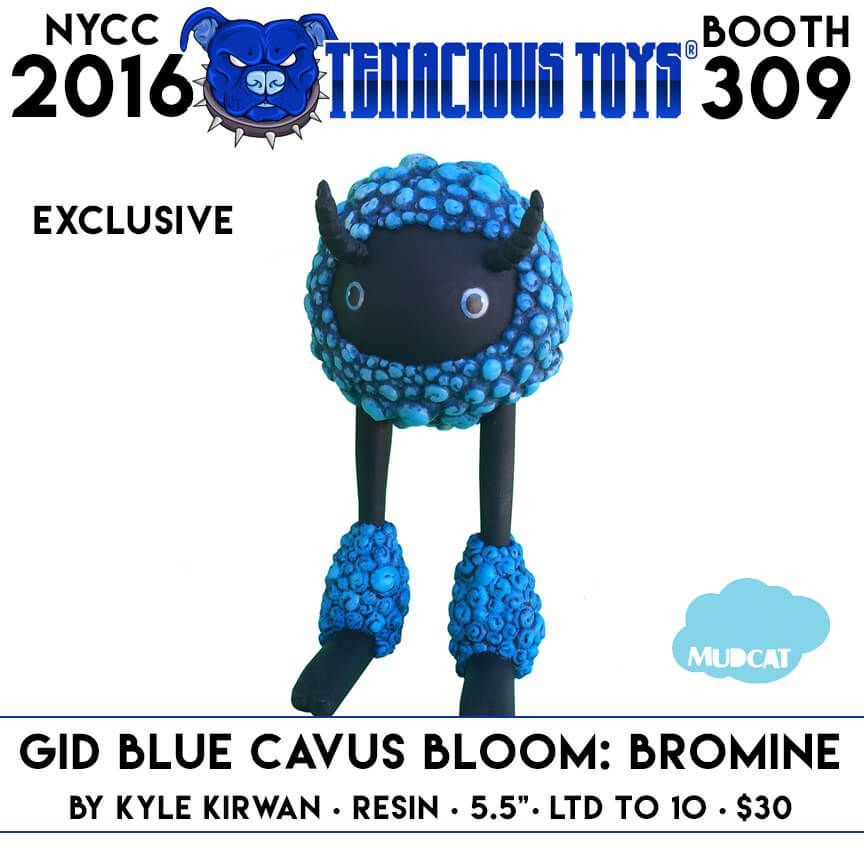 Darth Dealer with Crystal Sith action figure by Manly Art. Resin, 25 pieces, $60 each.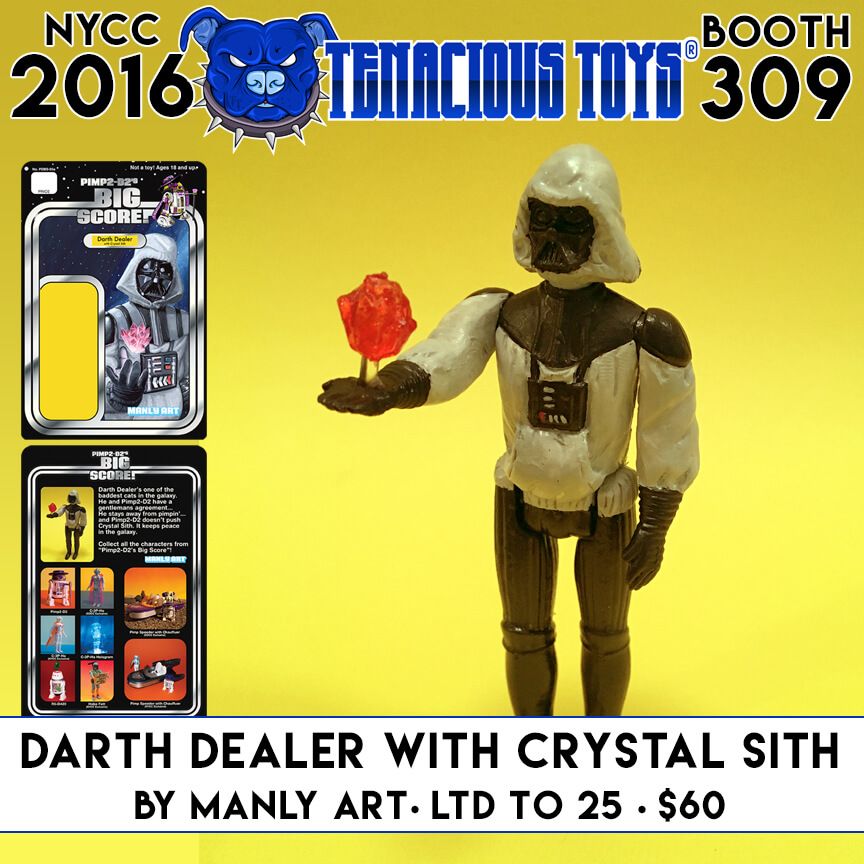 Tenacious Tiki Figure by NEMO. Resin, 15 pieces, $25 each.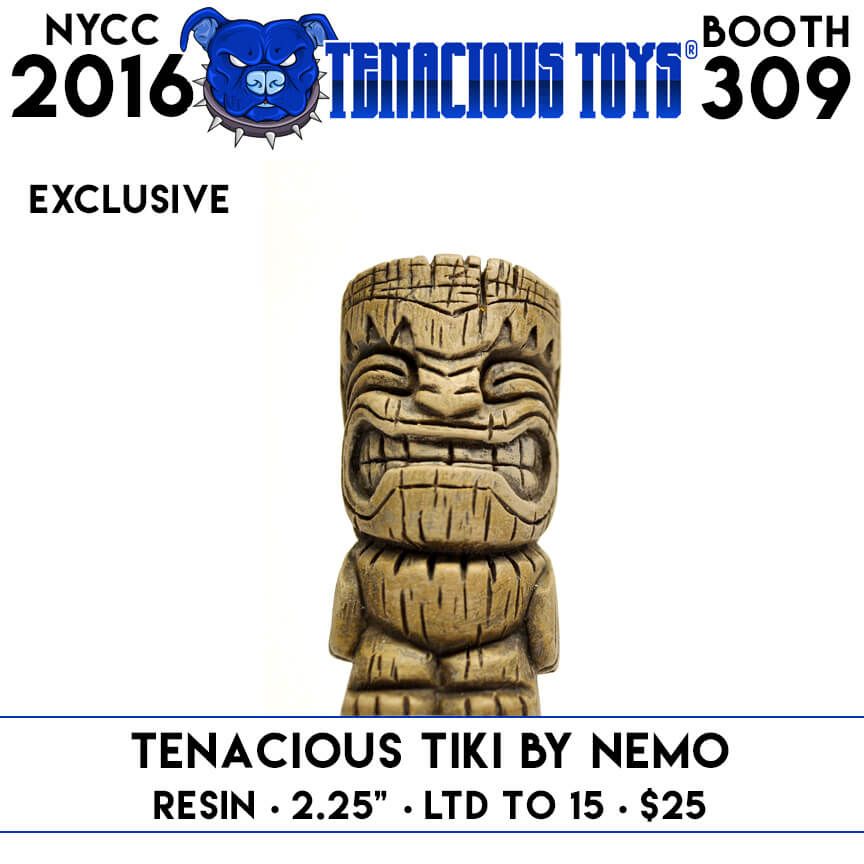 Blue GID Pocket Oop by Matt Obscure Perez. 2″ tall, resin, limited to 15 pieces. $20 each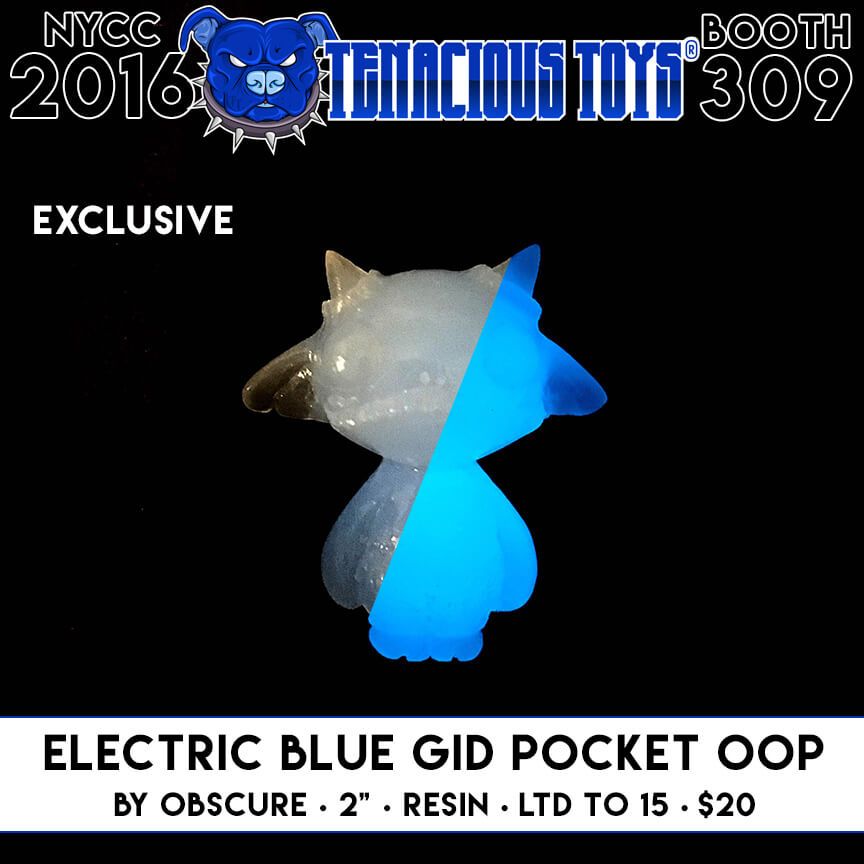 Clear Blue Skippy by Renone & Rufus. 2″ resin figure, exclusive blue color. 10 pieces at $35 each.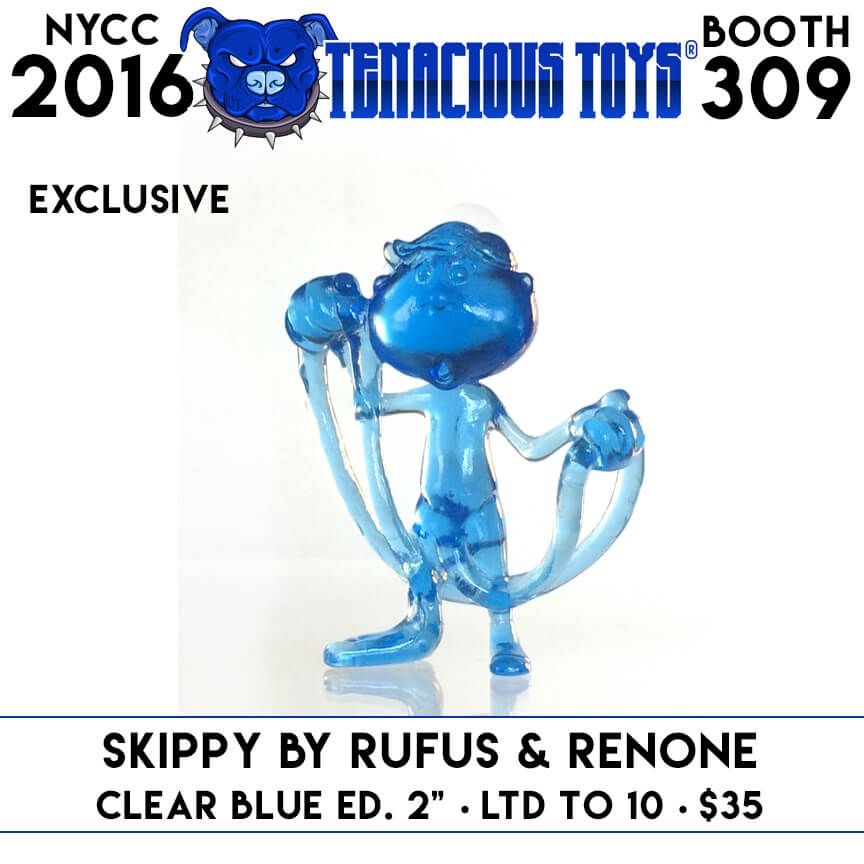 Stay tuned as all Exclusives will be posted on the Tenacious Toys NYCC 2016 page with the "Sold Out" designation. Any leftover items will be made available immediately after NYCC on that page.
Tenacious Toys
http://www.tenacioustoys.com
Have you voted for The Toy Chronicle yet? Go ahead and cast your vote in the BEST BLOG category! We will forever love you! http://designertoyawards.com/node/6589/vote