Cole Brenner [ColeBrenner.com] is bringing his graphic design style to the toy world with the release of "My Bomb to Bear." Five blue My Bomb to Bear figures were created for a Tenacious Toys Super Series Sundays release on September 21. The custom boxed toys have a bear strapped to a rocket that's mid-flight; each 3.5in resin figure is individually hand cast & painted.
[frame align="center"]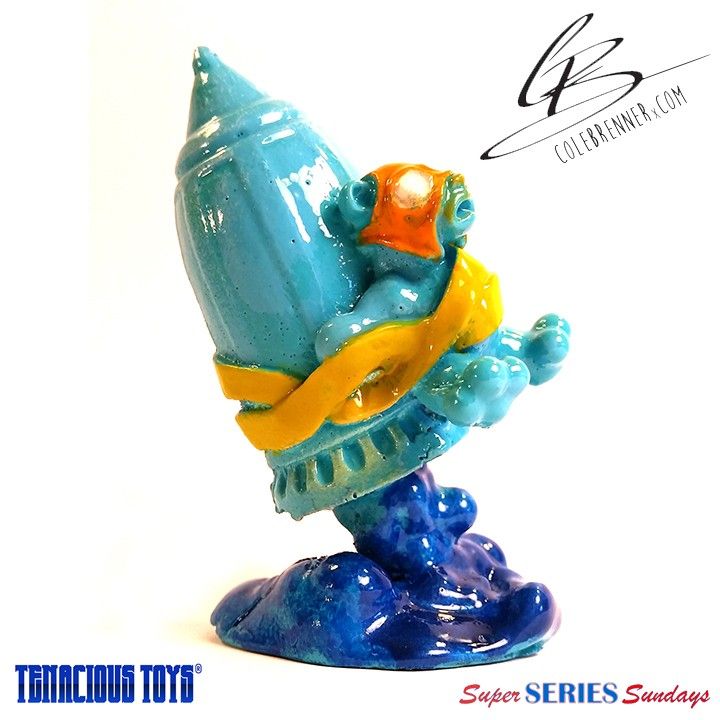 [/frame]
Cole's experience as an apparel designer for J!NX & TAPOUT has been translated into his personal artwork which packs a dark & humorous punch.
"Its been the hardest and greatest year of my life. The change of focus from a Freelance Designer [BRENNERds.com] to a stay-at-home dad, and now to full time Artist & Toy Studio. The spark that motivated this change is the recent loss of my dad [comedian David Brenner], who had made it to Boulder, CO for the birth of my first son Wesley in November, but in April he passed away after battling cancer. I keep a photo of my dad and I on my work table, so he is with me in spirit. After his passing, my brother Wyatt and I went into a frenzy casting and painting. Now the toys are for sale on ColeBrenner.com and on the bottom of each box is a small "HEART, Dad" the signature of every email he sent me."
[frame align="center"]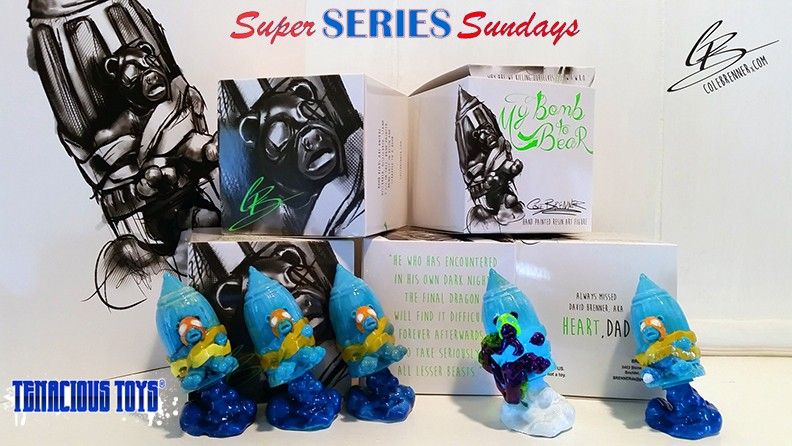 [/frame]
[frame align="center"]
[/frame]
The five My Bomb to Bear figures allocated to Tenacious Toys contain one tentacled chase and four regular blue colorway figures. This Super Series Sundays release will take place at 6PM on Sunday September 21, 2014. Each blind-boxed piece will be $65. If you want to pick up a My Bomb to Bear figure, you will need to head over to the Tenacious Toys website here!
The entire My Bomb to Bear series is made up of 60 blind-boxed pieces. Some Chase versions have missing limbs with metal caps, Tentacles and more fun madness.
[frame align="center"]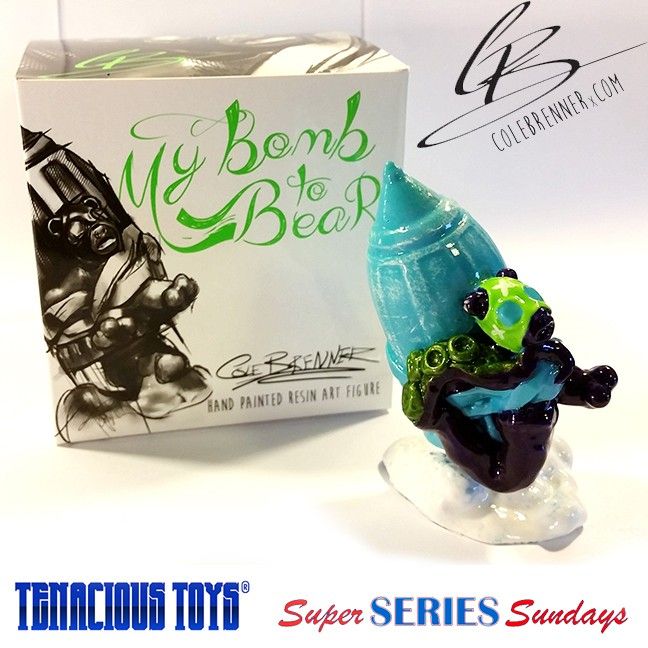 [/frame]
[frame align="center"]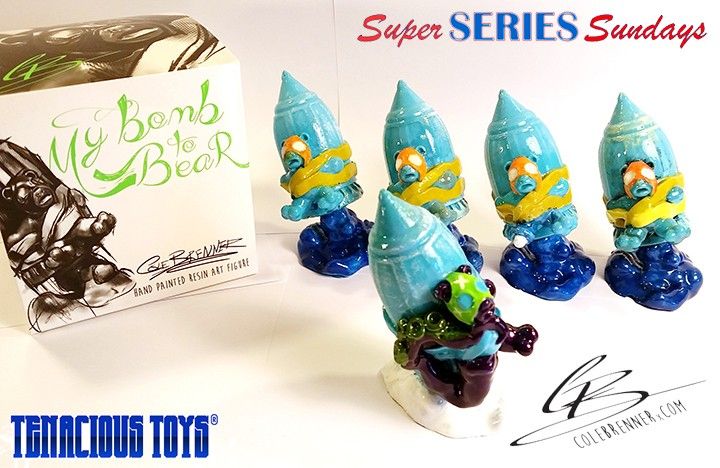 [/frame]