The French porcelain masters are back at it and once again teaming up with the one and only Ron English! HULK move out of the way as Temper Tot Porcelain Edition is getting a limited release in the famous extra white LIMOGES porcelain. Just when you Ron English collector had it all.
K.Olin Tribu  is pleased to present the results of a new collaboration with Mr Ron English:
The TEMPER TOT PORCELAIN EDITION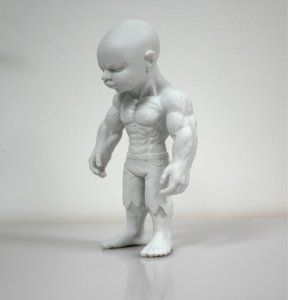 This piece is found in many paintings on a very large fresco by Ron English in New York.
The porcelain temper is unwrapped to keep all the details of its musculature.
Each piece is completely finished and reworked by hand.
50 ex only.
The piece measures 18cm.
It comes in a luxurious wooden box with a certificate signed by the artist.
Ron English is one of the most prolific and recognisable artists alive today.
He is known for such diversions characters and MC Supersized is the emblematic figure of the hit movie "Supersize Me".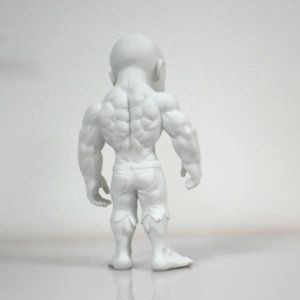 The piece will be available on presale at www.artandtoys.com from:
Wednesday, May 24, 2017 at 6 pm French time
 noon in New York / 9 am in Los Angeles / 1 am in Tokyo
(Save 20% for non-EU costumers, create an account and enter an address to see your price)
The sculptures will be delivered later this month