There are plenty of artists working behind the scenes on MANY of your favourite Designer Toy releases. Oasim Karmieh is one such artist that works on the sculpts that you worship in your Designer Toy collection. So it is great to see when artists like Oasim step from within the shadows and present their own work to the forefront. That is why we are here today…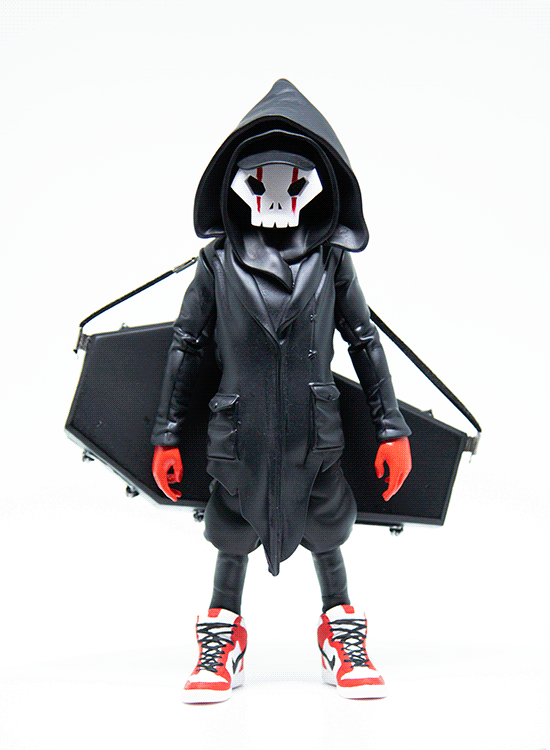 This 8inch original Télos figure by Oasim has detachable straps & coffin. This limited to 30 piece set is priced at $249 (about £203) each. Télos can be expected to ship in December 2019.
Abandoned when he was just an Infant, he grew up on the streets and survived doing petty crimes to stay alive.

On a freezing night, he died while sleeping on the streets.

But Death 💀 saw something in him and decided to bring him back to start training as an apprentice.

Oasim Karmieh
Each Telos is hand-signed, numbered and laid to rest in a black coffin box.
---
If you want to support The Toy Chronicle, we have a number of options available to you. Purchasing one of our pins really help. A quick, cheap way to also support the TTC is by making a small donation. These can all be completed below through our online shop. We appreciate all the support! Thanks!
---
---