Korean artist Dressy Doll aka Son Ju Young is ready for 19八3 Art Toy Show! Remember back in January 2018 when Son Ji Young of Dressy Doll released her first Sleeping TEARY and sold out in quick time. Some collectors missed out but TODAY Son brings some good news as an all-new edition is here! Son presents to you TEARY Brilliant Dream Pink edition made especially for the show.  Shhhh don't be too loud there's only 5 ever made and you wouldn't want to wake TEARY up just yet as there are a few more days until she makes her debut. Aww, we want to snuggle with TEARY (maybe not a good idea with our loud snoring). If you are lucky to be heading to the 19八3 Art Toy Show, Son will be there along with many other TEARY's! Get your selfie face ready.
* limited 5 pieces worldwide.
* Handmade and produced in resin. (with Swarovski / Hand Paint by Acrylic)

19八3 Art Toy Show
•August 4th & 5th, 2018
•Enjoy Art Museum, Beijing 798 ArtDist
梦想王国:北京798艺术区悦·美术馆
造梦日期:2018年8月4日-8月5日
造梦时间:4号 10:00-18:00 / 5号 10:00-17:00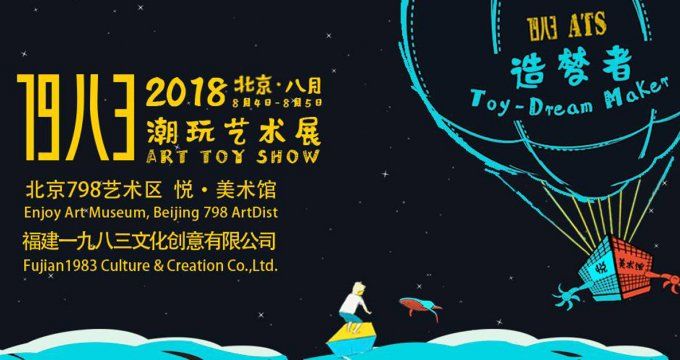 More teasers for the show below!
If you missed Son's Dressy Doll article you can check it out HERE.
Need some Son Ji-Young art? She has some at HERE at http://www.dressydoll.com or get a commissioned art by emailing her at –  [email protected]
Check out our Facebook LIVE unboxing of a Teary below.

Love photography? Son does too and they're amazing you should also check her photography Instagram page HERE.

You can get your daily Designer Toy fix from our TTC Mobile App. It's free too! FREE! Download on the iPhone or Android smartphones. Search for "The Toy Chronicle" and all your Designer Toy wishes will come true! Pretty much.
Did we fail to mention IT's FREE.