Taylored Curiosities will be releasing a Tenacious Edition of 'Coralites' during New York Comic Con. Exclusively available at the Tenacious Toys Booth (#208), Taylored Curiosities will be selling an edition of 3, each priced at $75/£50.
[frame align="center"]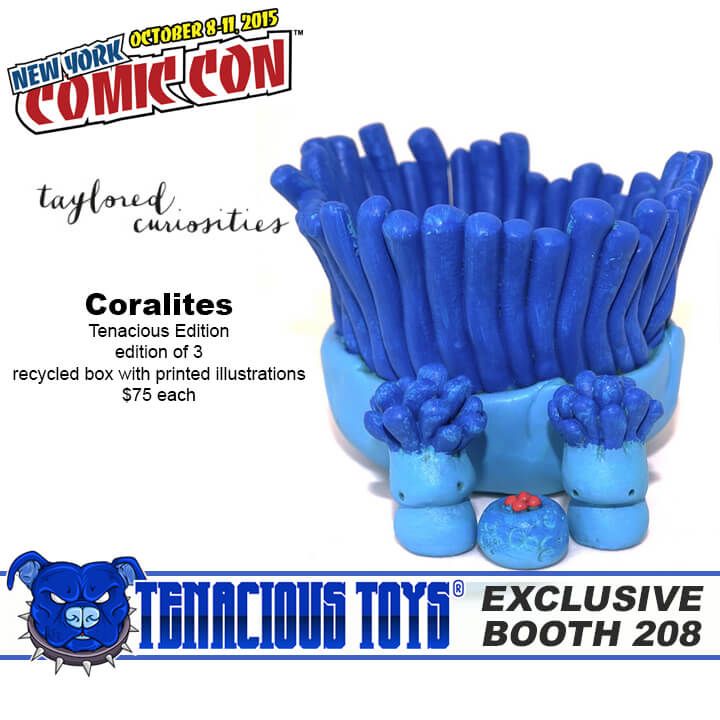 [/frame]
Coralites are incorrectly named due to the biologist who discovered this species back in the 1800's, during his exploration of Pockrule (Netherknowle). He wrongly identified these teeny creatures as being coral dwellers. We now know them to in fact live symbiotic lives with anemones. They have even evolved matching frongs to completely camouflage themselves. A very clever hiding species (which would explain why most divers don't see them).
Coralites are cast from an original sculpt and hand painted. Each piece is unique and will carry slight differences due to the handmade nature.
This set includes an anemone measuring 2″ tall and 2.5″ wide. Two Coralites at just under 1″ tall and a little nest with eggs.