Trying a thing out! Always a great step for artists. Especially when the result is a success. That is what Cass Jerman has found with her release of Tato. Standing at 2inch tall, Cass has cast these one of a kind, hand-painted cute resin birds. No Tato will ever have a twin today, tomorrow, or ever again…because that'd be silly.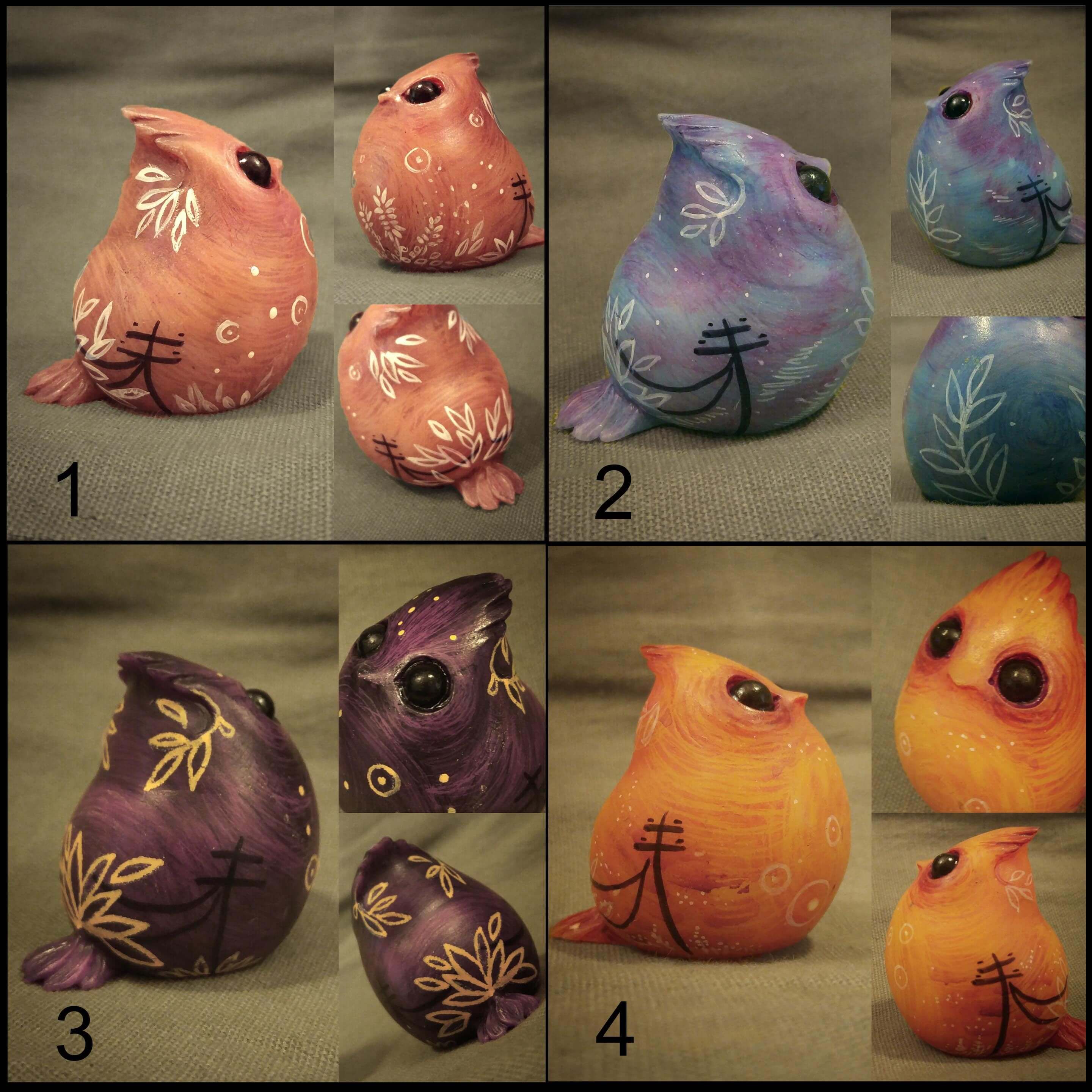 [quote]Everything is hard. When I'm faced with the challenge that is painting up a new figure, or I'm simply looking to experiment with techniques in layering paints, resins, or testing out new drawing tools, this fat little bird gets pulled from his perch for a dolling up. Tato is my personal mini canvas and serves me quite well. With those big round eyes, I couldn't mess up this face no matter how hard I try.[/quote]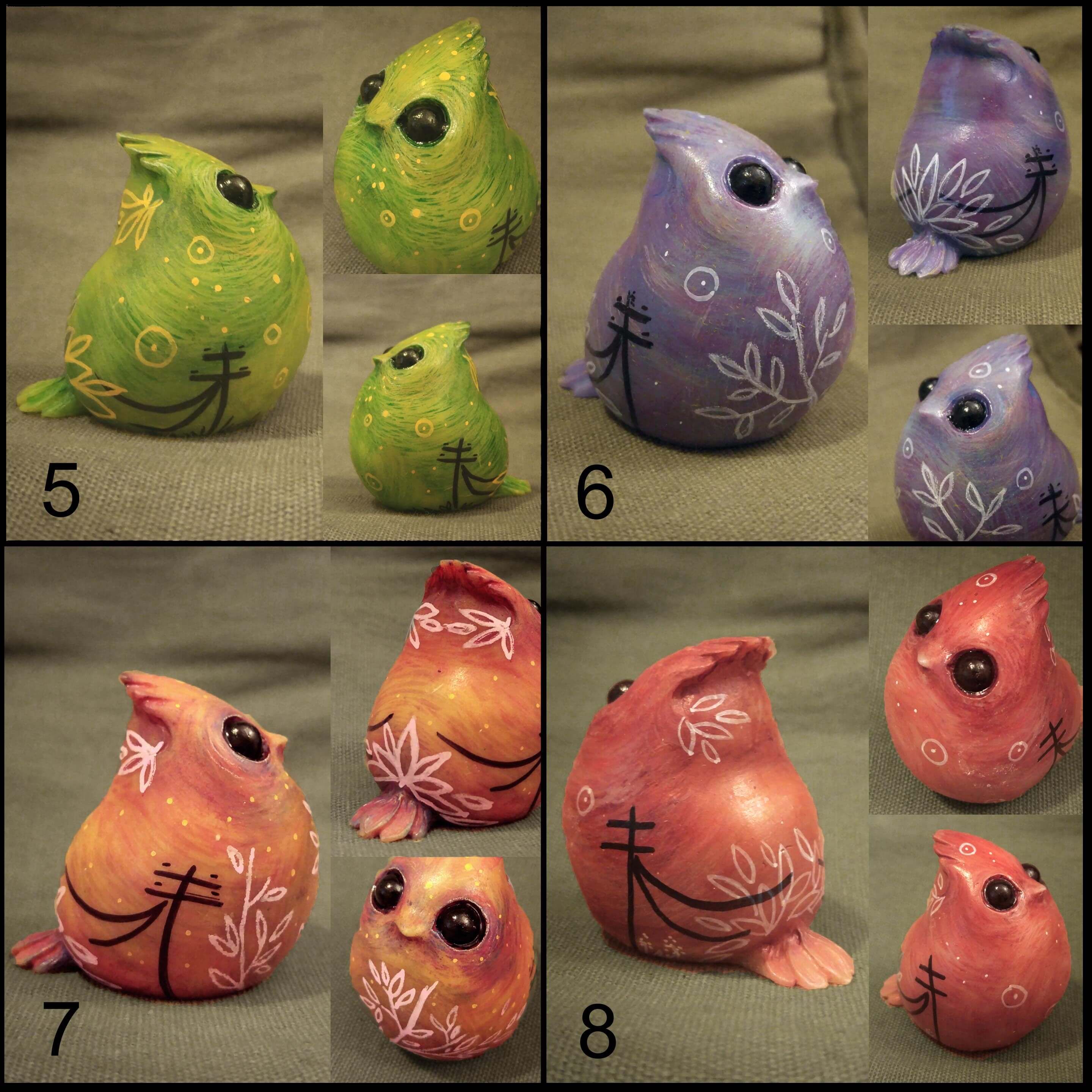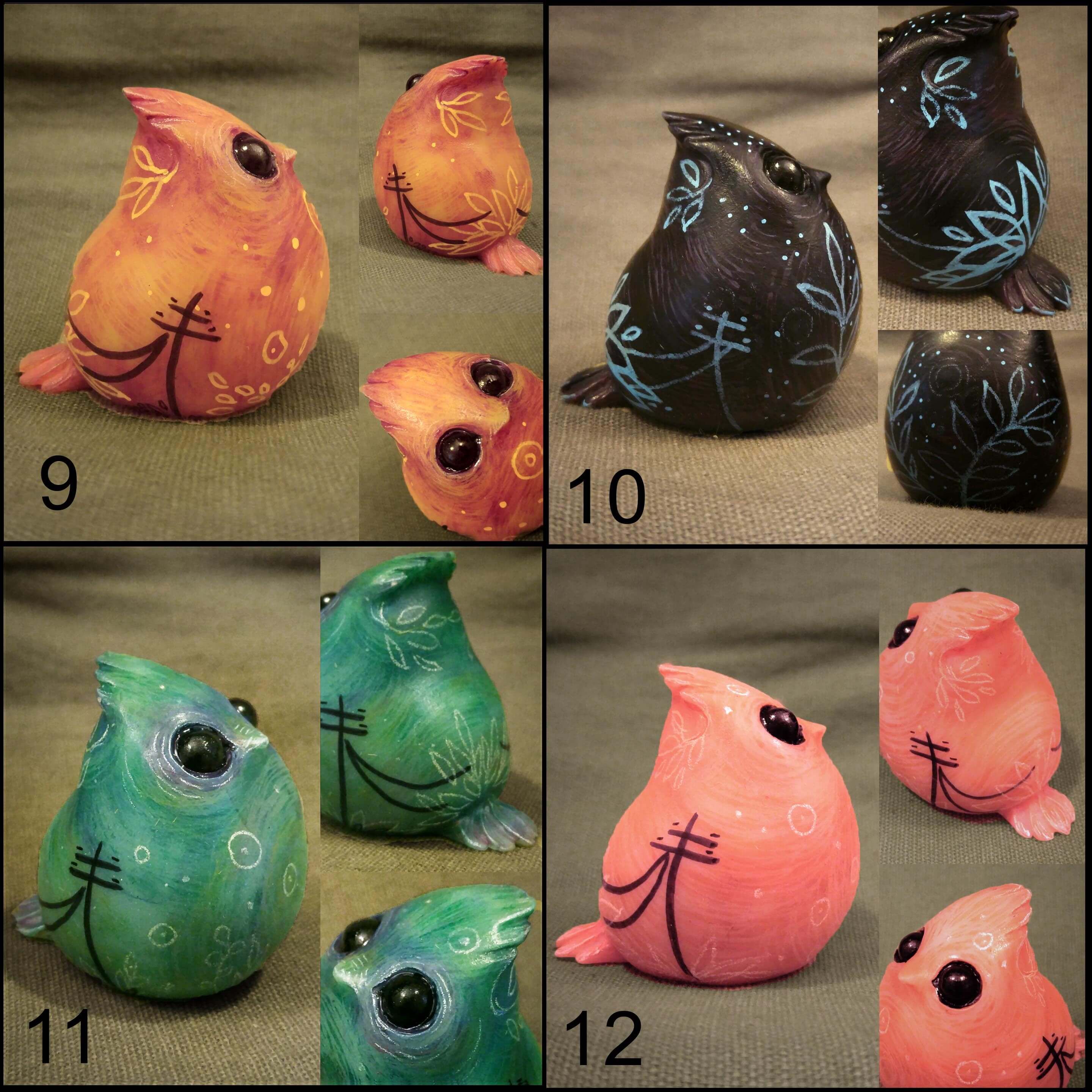 Priced at $35/£25 plus shipping each. It looks like only numbers Six, Eight, Eleven and Twelve are left to purchase, so don't hang around. Head to the Cass Jerman store HERE to make your purchase.
Don't forget to check out Cass Jerman on Instagram and Twitter, as well as her website HERE and webstore HERE.