Back in September we announced that Daniel Fleres was in the process of releasing his Swanicorn Smallicorn, which you can read HERE. Today the worldwide release info has come to light and one I didn't really want to blog about and share the info. Why? because it will slim down my own chances of grabbing one! Joking aside here's Daniel release statement.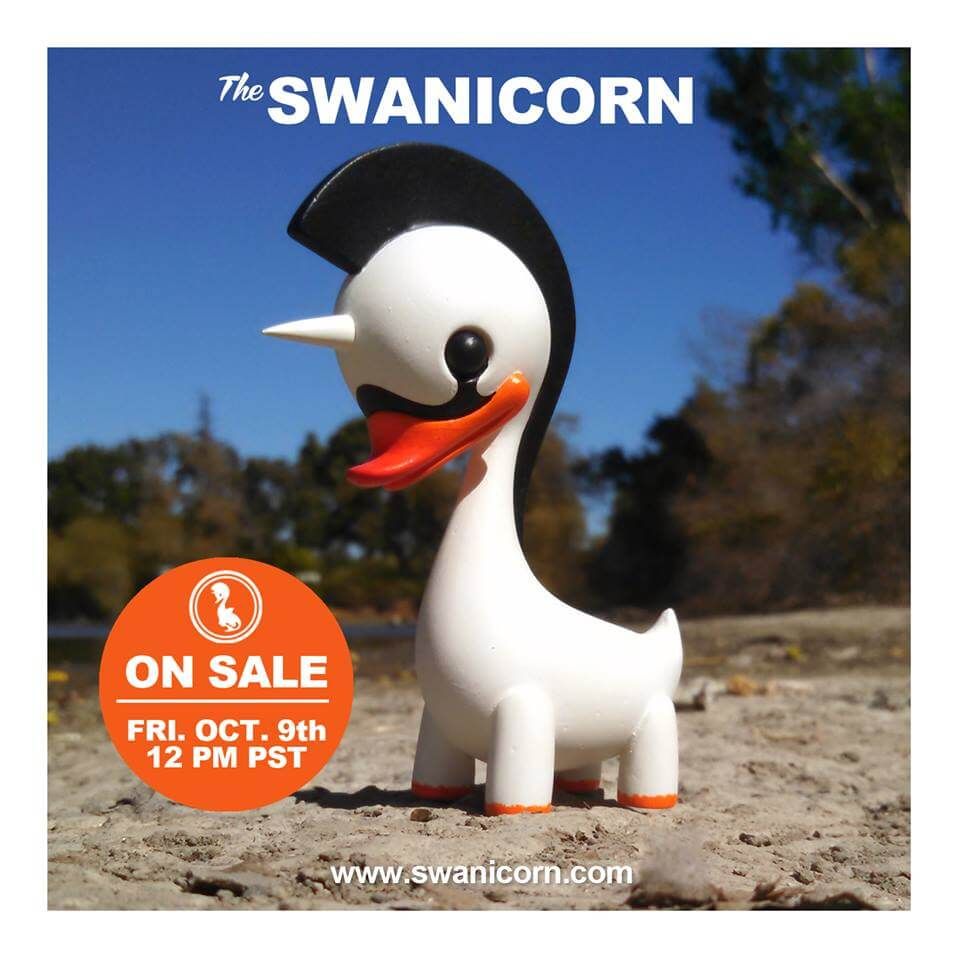 "Dear Family, Friends, and Observationalists,
We at the Swanicorn Observational Society are excited to announce to you that an amazing discovery has been made! A blessing of ten 4.5″ Swanicorn has been discovered and will be up for adoption for the first time ever to the general public on Friday, October 9th 2015 at 12pm PST at http://swanicorn.bigcartel.com
You can use http://www.worldtimebuddy.com/ to convert the appropriate time.
The adoption fees will be $65, around £42 plus shipping and will be a limited to 1 per household.
Kind Regards,
Daniel Fleres
Swanicorn Observational Society Founder and Lead Researcher
*All Swanicorn are: Hand Poured, Hand Painted, Hand Signed/Numbered and Hand Made in the U.S.A.
Credits:
Walter Jacott aka Chauskoskis – Sculpt
Zeb Goodell- Casting"
For now you can join the swanicorn society HERE.
More Daniel goodness head over to http://www.danielfleres.com/ Facebook , Twitter and Instagram
Email him personally at: [email protected] to get on his commission list.
(all info and photos lifted from Daniel Fleres)