Over the past few months, LANE CRAWFORD & Sorayama Hajime SORAYAMA rumours of a collaboration were in the works. TODAY, Lane Crawford has launched the full reveal and a pre-order for the SURFER sculpture! Lane Crawford putting SORAYAMA into a luxury lifestyle art collectable for your display.
Lane Crawford collaborated with Japanese illustrator Sorayama to present this sculpture, depicting a robotic surfer to bring surreal vibes into your space – LANE CRAWFORD

Japanese illustrator is known for his precisely detailed, erotic portrayals of feminized, biomechanoid robots, and his design work on the original Sony AIBO robotic "pet". He describes his highly detailed style as "superrealism", which he says "deals with the technical issue of how close one can get to one's object." – Wiki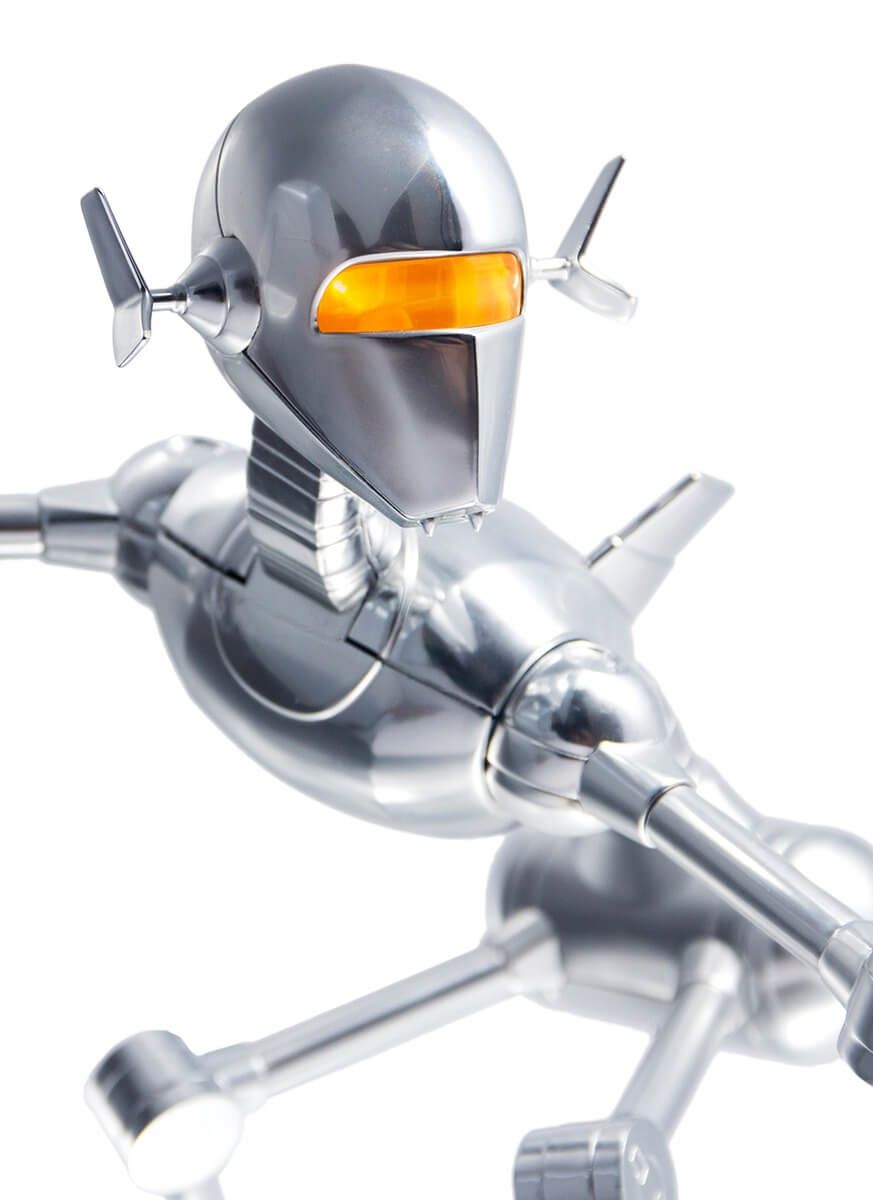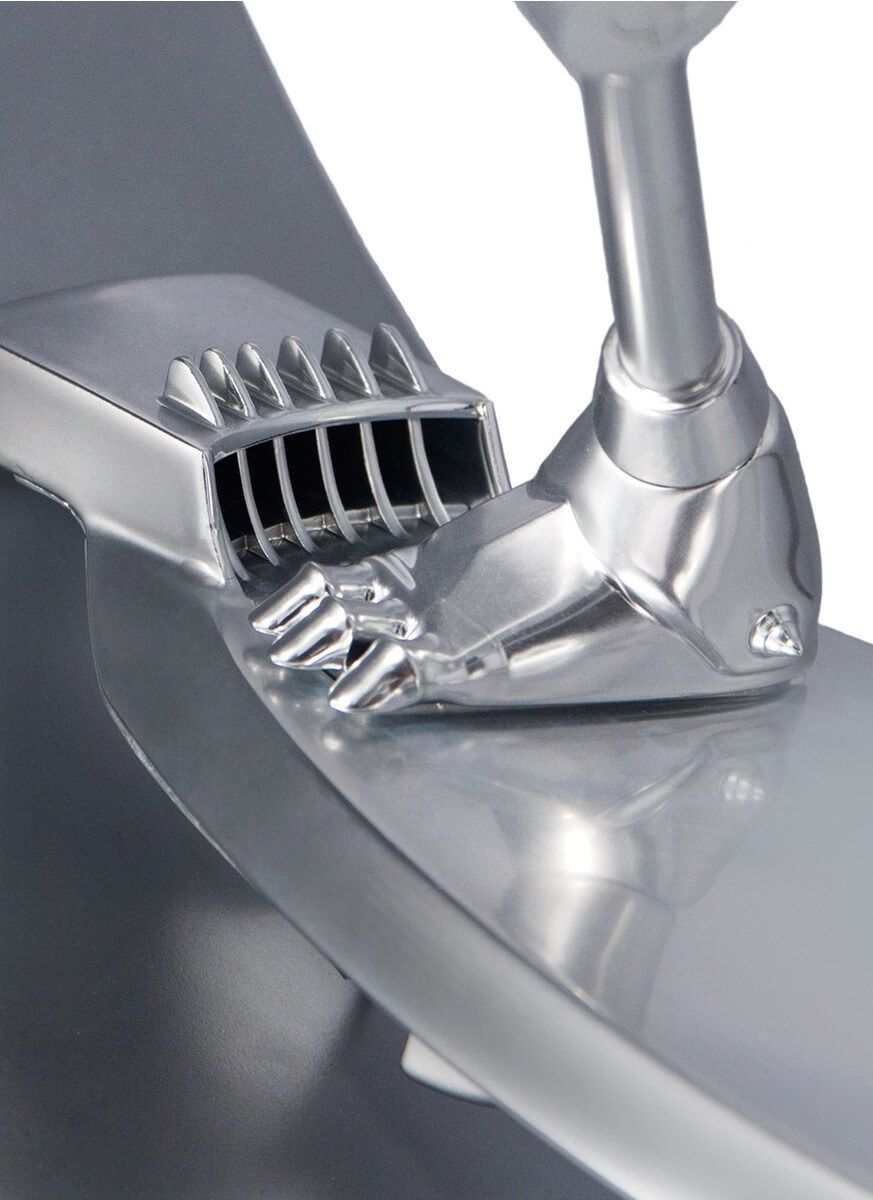 Like many 'bots' that preceded her, Sorayama considers all of them as kindred spirits. "I paint all my works as my children," says the artist. While current style is fascinated by 'girl next door' figures, Sorayama is a champion of fantasy goddesses. The image maker, who first began drawing pin-ups as a schoolboy also created the templates for Sony's first Robotic pet, Aibo, the first mass-produced AI robot. He has printed a slew of books including Sexy Robot (1983) that have won him a fanatic following around the world. Icons considered, we think Rolls Royce's Spirit of Ecstasy would make a very good match with our Surfer Girl. – Sorayama Hajime x LANE CRAWFORD
Global exclusive
Limited edition of 500 pieces
Surfer motif
Length 48cm / Depth 50cm / Height 52cm
WHEN: Pre-order NOW
WHERE: http://www.lanecrawford.com
Price: £1,320 All taxes and duties included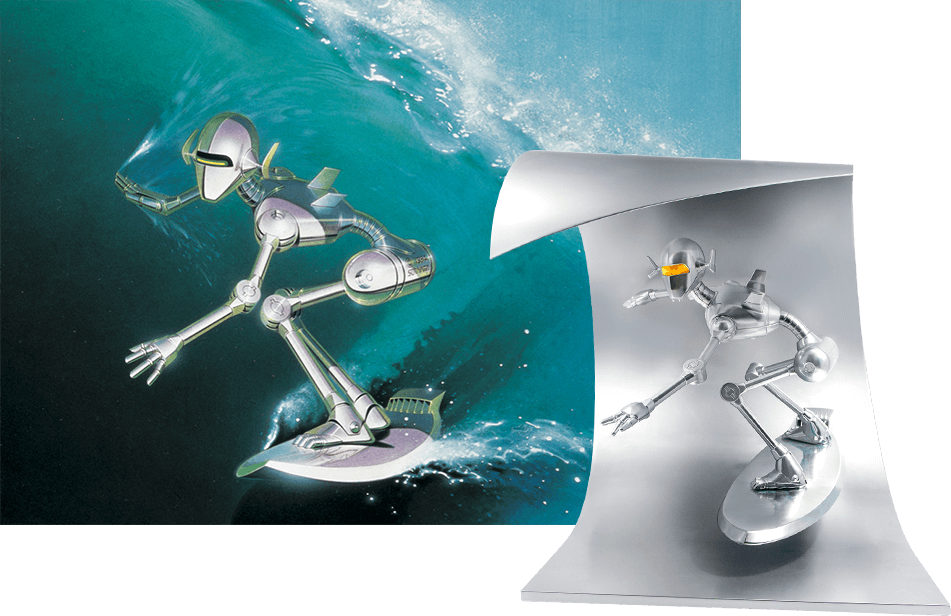 If you want to get your Designer Toy news first, you should look to download our new TTC Mobile App. Designer Toy news direct to your smartphone. No dealing with social media algorithms.
IT's FREE.