Sculpter Michelle Valigura, know for her elite work with ceramics, takes on the all time iconic kaiju characters and gives them her own interpretation in the form of ceramic work. All this courtesy of Super7.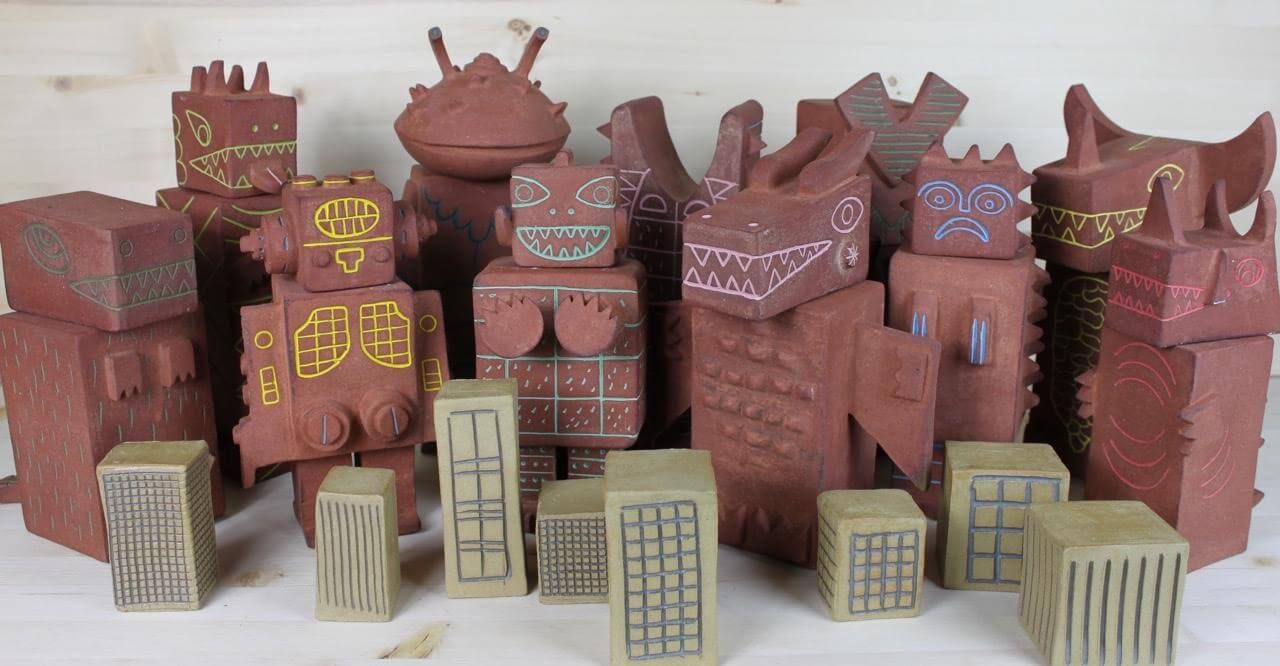 The ceramic kaijus made their debut at a special artist event at the Super7 San Francisco store last weekend. You can fin all the beloved classics such as Bemular, Gomora, Kanegon, Neronga, Rodan, and many other;
All the pieces are now available online HERE;

I you're into this kind of art be advised that this unique pieces range from $700 to $800;

These pieces range in size from 9.75-inches to 11-inches in height;
[slider source="media: 76268,76269,76270″ width="1020″ height="1020″ title="no"]
About Michelle Valigura:

Michelle Valigura at www.michellevaligura.com.
More deets at http://super7hq.com/