It's the end of the world, or darn close.   We knew global warming was getting worse yet we did nothing about it.  We watched as the coastlines sped towards each other faster and faster each year.  What we didn't anticipate though was that sea life was evolving in weird and advanced ways…  

Ophelia Toys
Just before the end of the year we brought you the first look of Sucker, the first toy by Ophelia Toys, inspired by vintage squeak toys and current monster sofubi! We've been waiting for this since we spoke with the one and only Ryan Taylor of Ophelia Toys for his Sofubi Sabbath (read HERE).
Now it's time for! The release is upon us.
SUCKER is a vinyl toy that stands 8" tall with two points of articulation.
Designed by Ryan himself sculpted by binbizii and photography by Jenvankaam.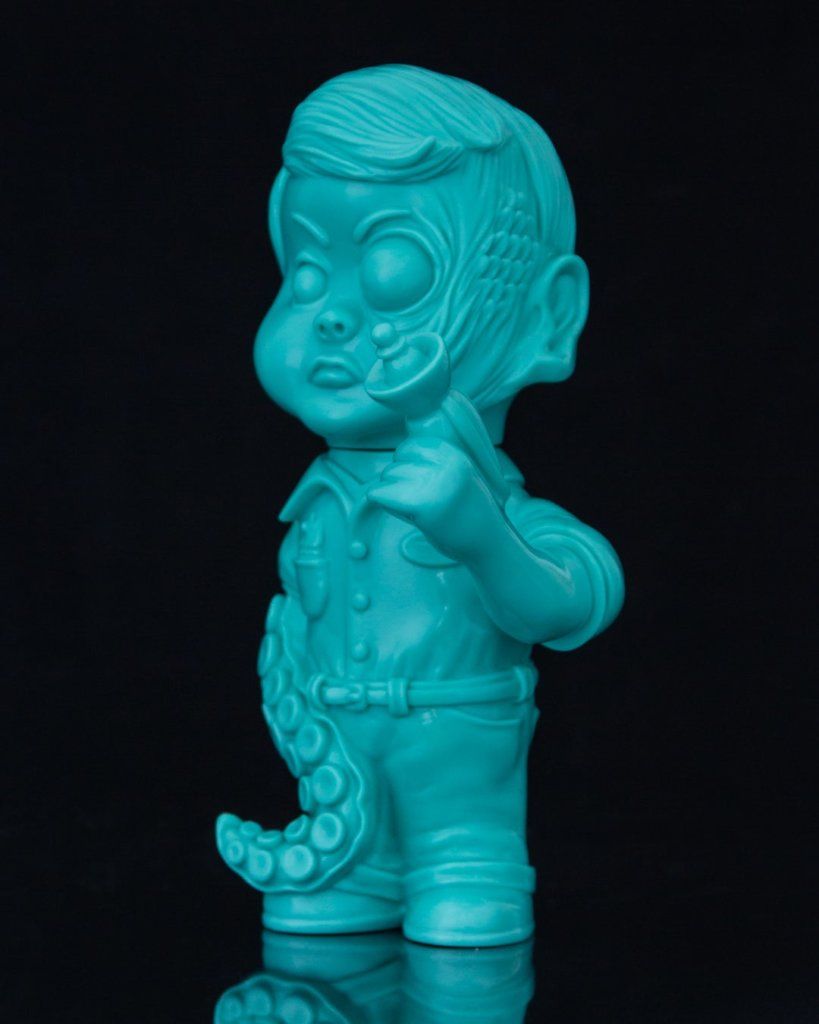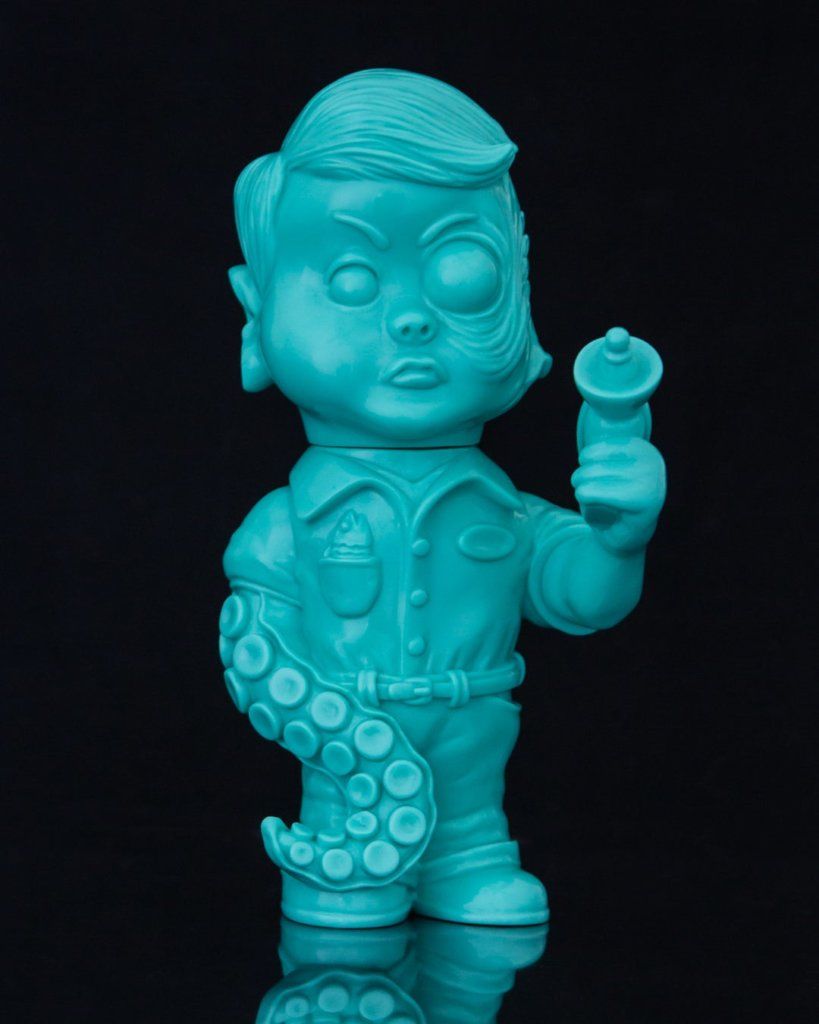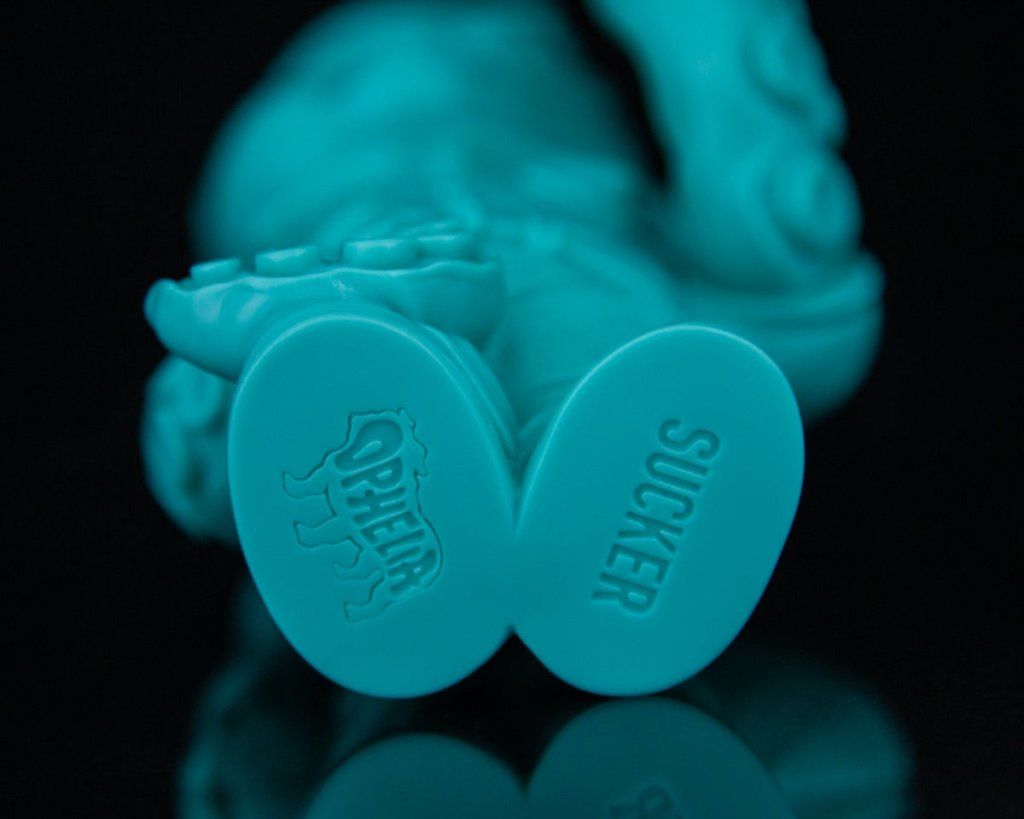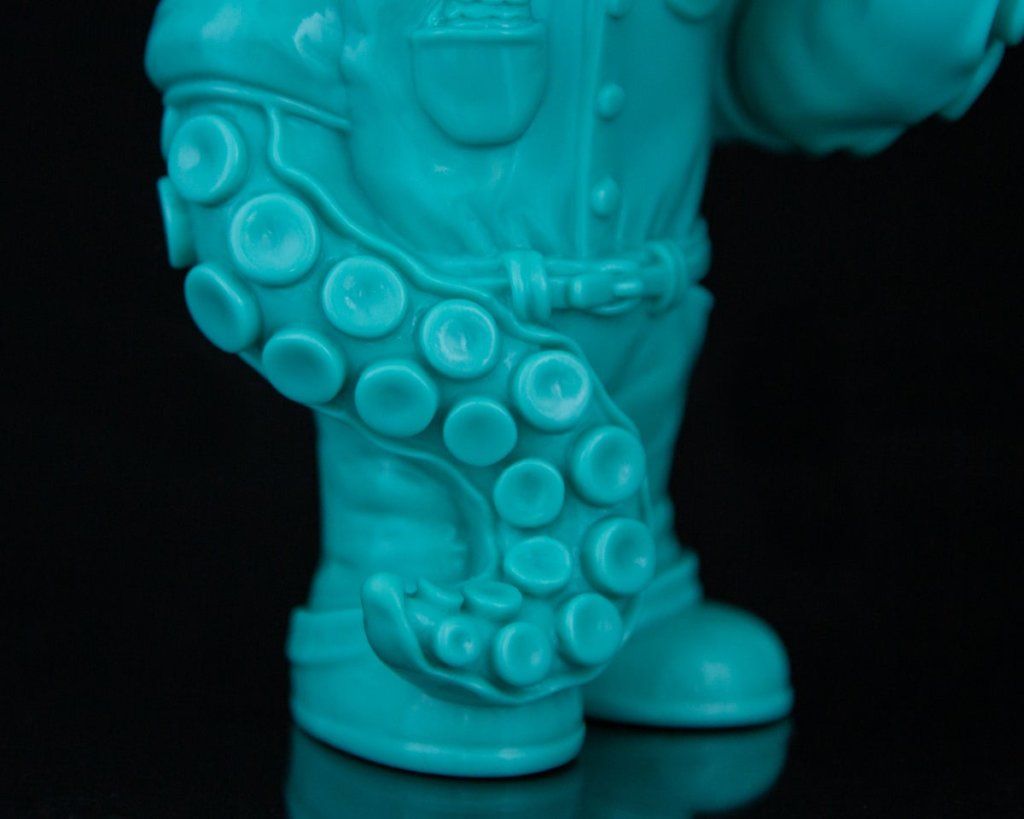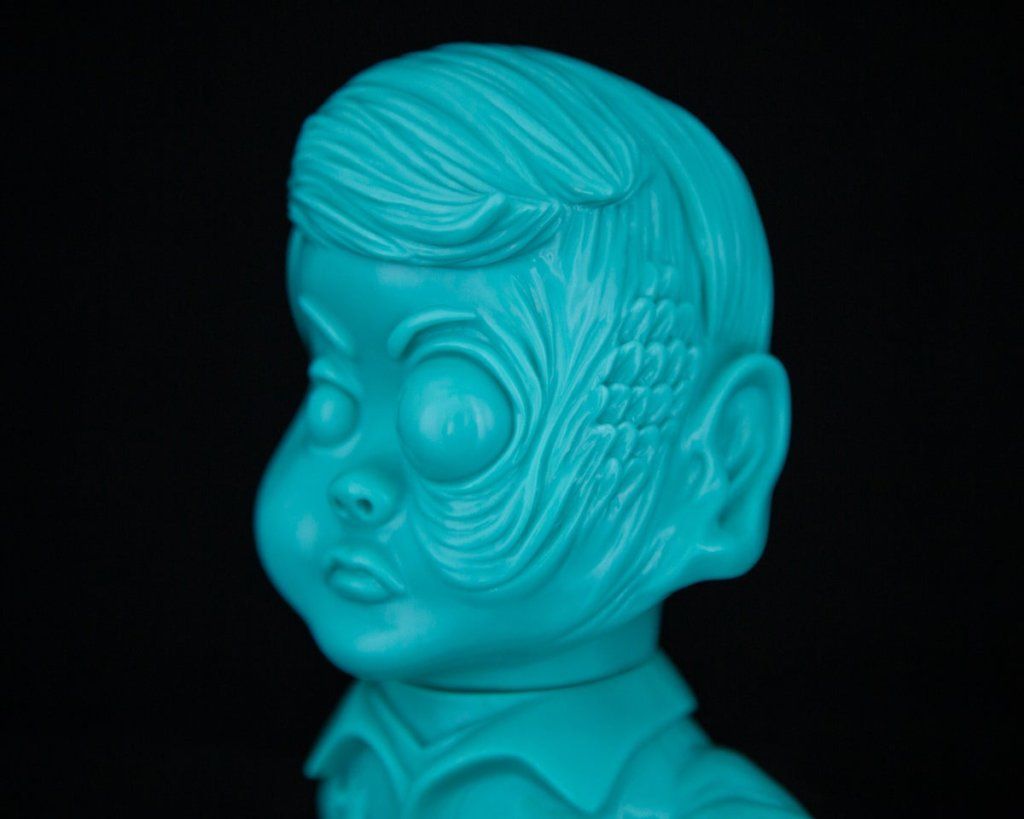 Nick used to work at the Gas n Grub in a small midwest town.  He lived a simple life without many wants from the world.  But now his town is overrun by the infected as they push inland from the coasts.  The squid flu changes folks fast and nobody seems to be immune. Is there's anybody left to develop a cure?

Over the last few months Nick himself has started to change and is now almost fifty percent Sucker.  He can still sorta see and can still hold a gun in his good hand but he's getting worse every day.  It's just a matter of time until he, and everyone, becomes a Sucker.

Opheila Toys
Tiffany Blue colored blanks will be released at 10:00 a.m. Mountain time on Saturday, January 16th, 2021 at  https://opheliatoys.bigcartel.com/.
This blank release will be $85.00 USD plus shipping and will include a soft enamel pin, sew-on Sucker patch, stickers, and a postcard. 
Follow Ophelia Toys on INSTAGRAM and opheliatoys.bigcartel.com.