Whilst SubUrban Vinyl are busy setting up their NYCC booth, they've released information on which artists will be located at their booth for their New York Comic Con Signing Sessions.
[frame align="center"]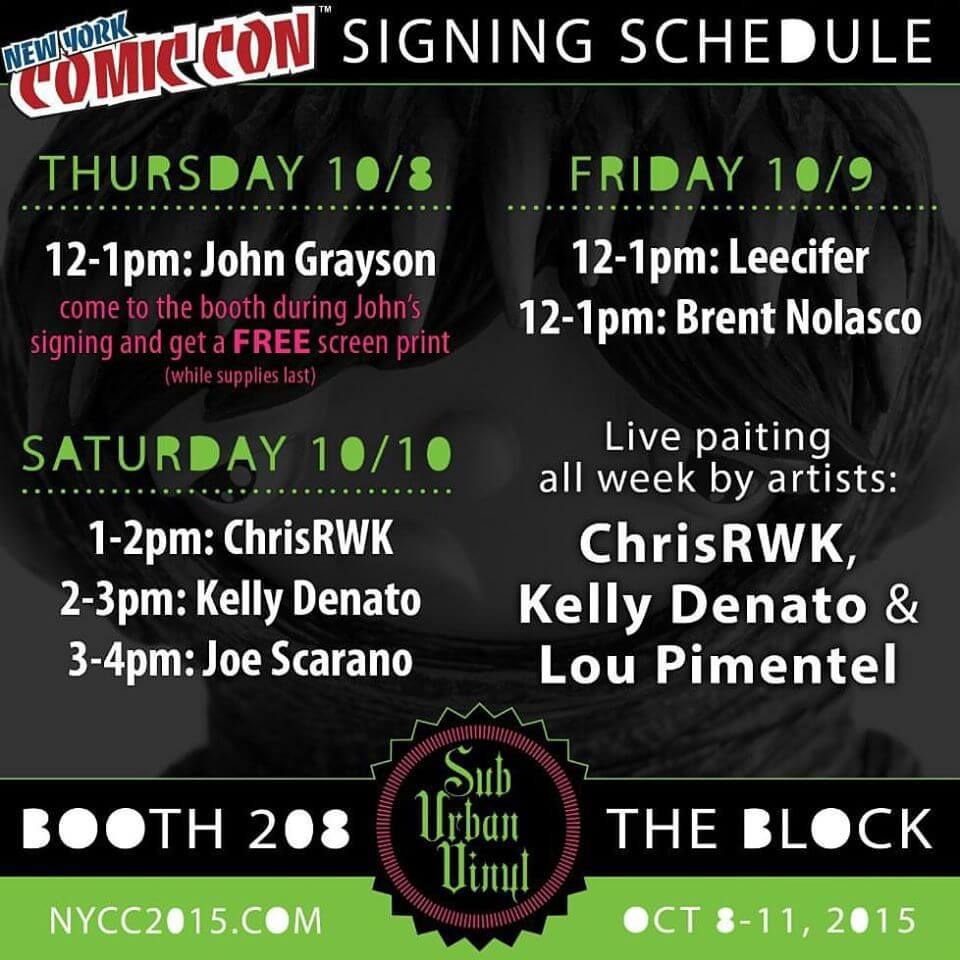 [/frame]
Starting today between 12-1pm ET, John Grayson will be found John will also be selling his Trooper Sane prints. Printed by Prints on Wood on 1/2″ sustainable birchwood, these new prints will be available in 2 different sizes and 3 different colors. The 8″ x 8″ will come in two colors, mustard and olive, and are limited to just 25 of each. The larger 10″ x 10″ light blue version is a limited edition of only 10.
[frame align="center"]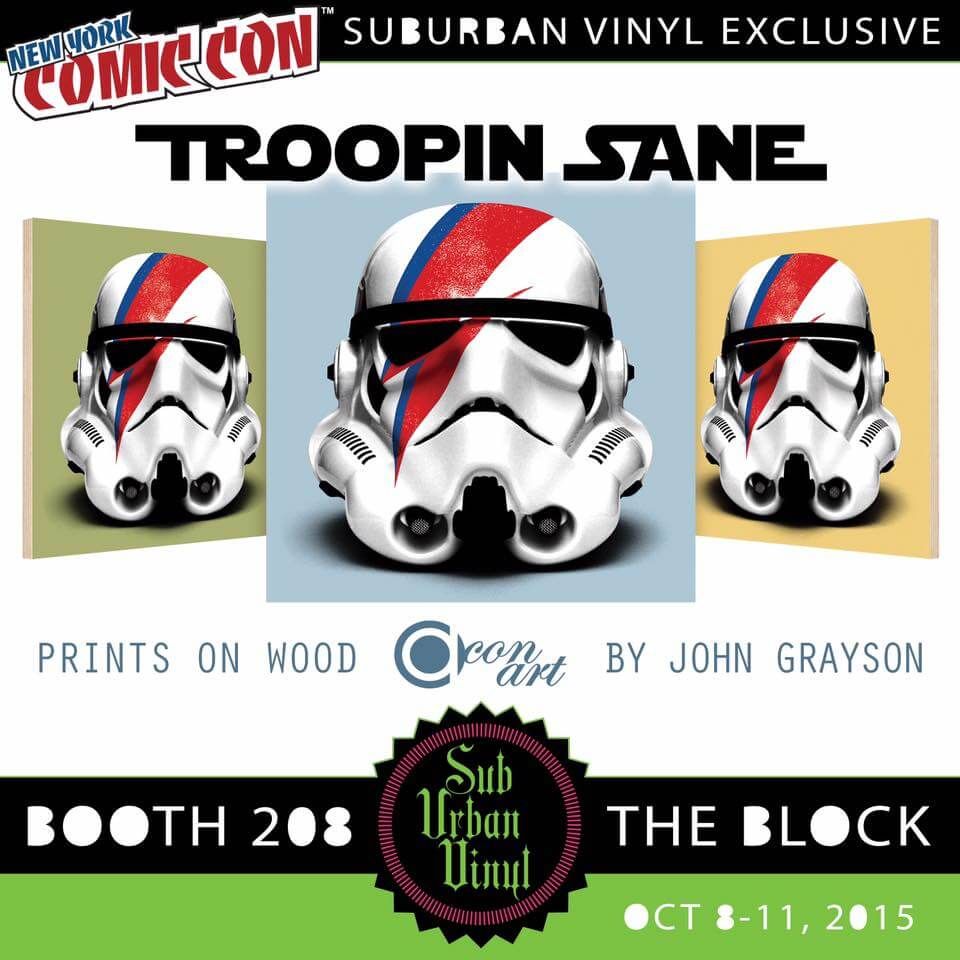 [/frame]
On Friday Leecifer (who The Toy Chronicle will be presenting the Best Resin award at the DTA Ceremony on Saturday evening) will be sharing the signing session with Brent Nolasco. Between 12-1pm ET you'll be able to go meet Leecifer & Brent and get yourself a doodle. Leecifer & Brent have teamed up to release Patty Bats (below). Sporting "Sonny" body by Brent and paint work by Leecifer. Patty Bats will be a run of 5 and be available to purchase from the SubUrban Vinyl NYCC booth.
[frame align="center"]
[/frame]
Saturday sees three signing sessions available. First up is ChrisRWK (1-2pm ET). ChrisRWK, as we previously posted HERE, will have a couple of Marvel inspired prints available to purchase on the day too.
[frame align="center"]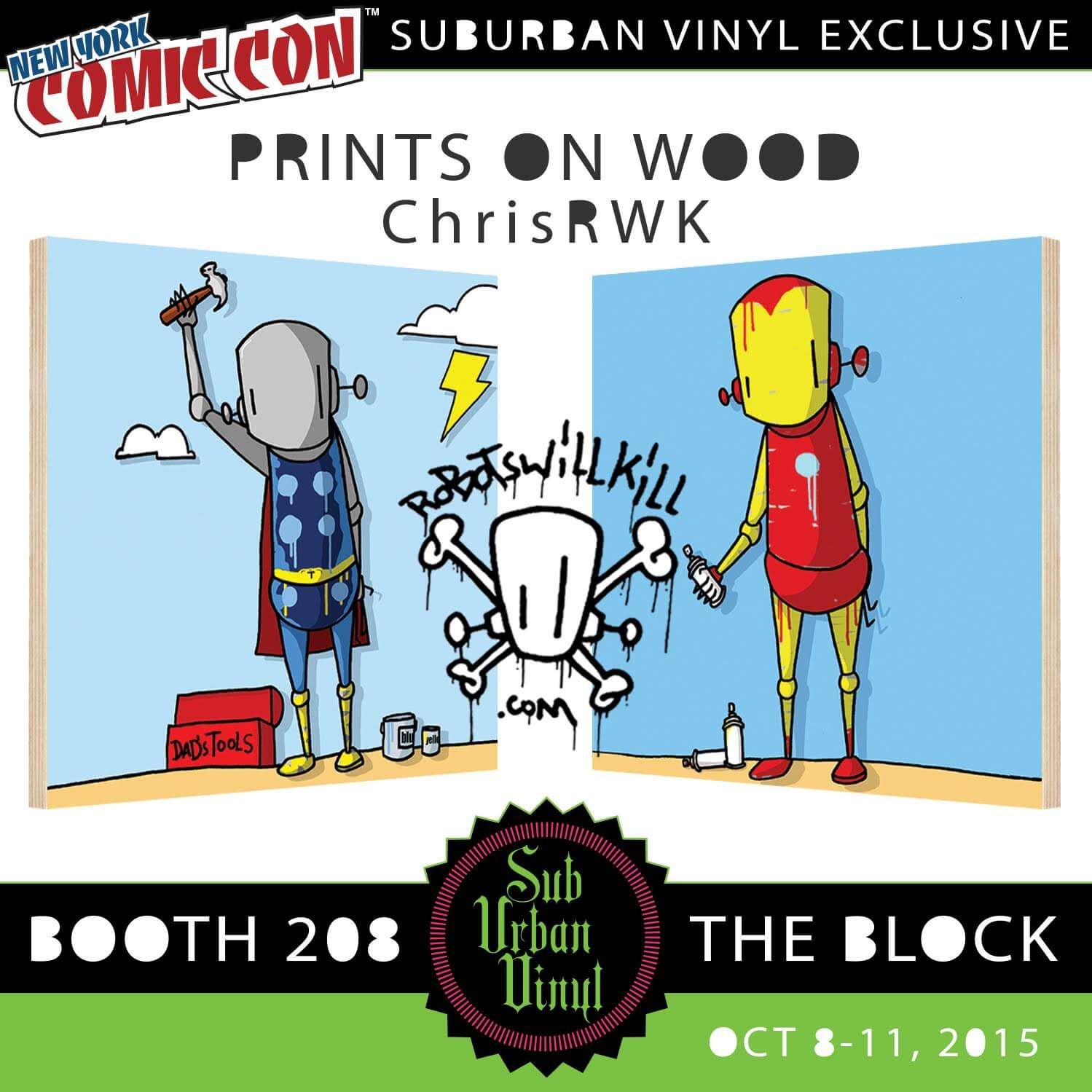 [/frame]
Between 2-3pm ET, Kelly Denato will be on hand to doodle and chat. Followed by Joe Scarano at 3-4pm ET.
Throughout the weekend there will also be live painting from ChrisRWK, Kelly Denato and Lou Pimentel.