The end of 2017 is just over the horizon and COARSE are ready to start 2018 with 2 art vinyl releases enough to put your marriage in jeopardy by wanting to own their all new vinyl " States of Matter". A surprise release from COARSE and so it will be for our bank account. COARSE once again reminds collectors of new and old, design, points of view, balance, direction and finish can be made of vinyl.  Let's not ramble on and let COARSE do the introduction to the masterpiece " States of Matter", make sure you drool over the COARSE video below of  " States of Matter" it's worth it, oh by the way throwing your credit card at the screen doesn't work.
States of Matter – Trance from coarse on Vimeo.
Melt yourself away
I dissolved into a dream. 
It cured me and it cursed me.
I thought this day would never last, but now it is my life. 

This unique vinyl art sculpture comes in the impressive height of 15" [38 cm] and will be available in two editions. Trance [limited to 345 pieces] finds noop in summer tones above water and subaquatic teals underneath, enjoying a popsicle on a placid day. Cosmos [limited to 234 pieces] is drenched in nightmarish blacks and blues as noop meets nism for the very first time. Both editions capture a different moment in the story of noop finding stillness in a world where change is never-ending.

States of Matter seems to balance impossibly, as if noop is actually floating in his swim ring. A translucent blue water line with smooth ripples separates the world of solids from the world of liquids so that we can witness the same matter enter and depart his body in different states. noop's effortless sense of grace has a soothing effect even as the clam's menacing tongue tastes his foot and the squid's tentacles wrap tighter around him.

Both editions of States of Matter come with noop, his swim ring, the translucent blue water disc casting a magic shadow, and a carnivorous clam lurking beneath. Trance comes with a swim-capped noop, one popsicle and matching gradient bubbles. Cosmos comes with one tentacled nism and an inky liquid cloud. Both editions are securely packed inside a color-printed gift box and embedded in black sponge.

Watch your fears evaporate, and take a deep breath in.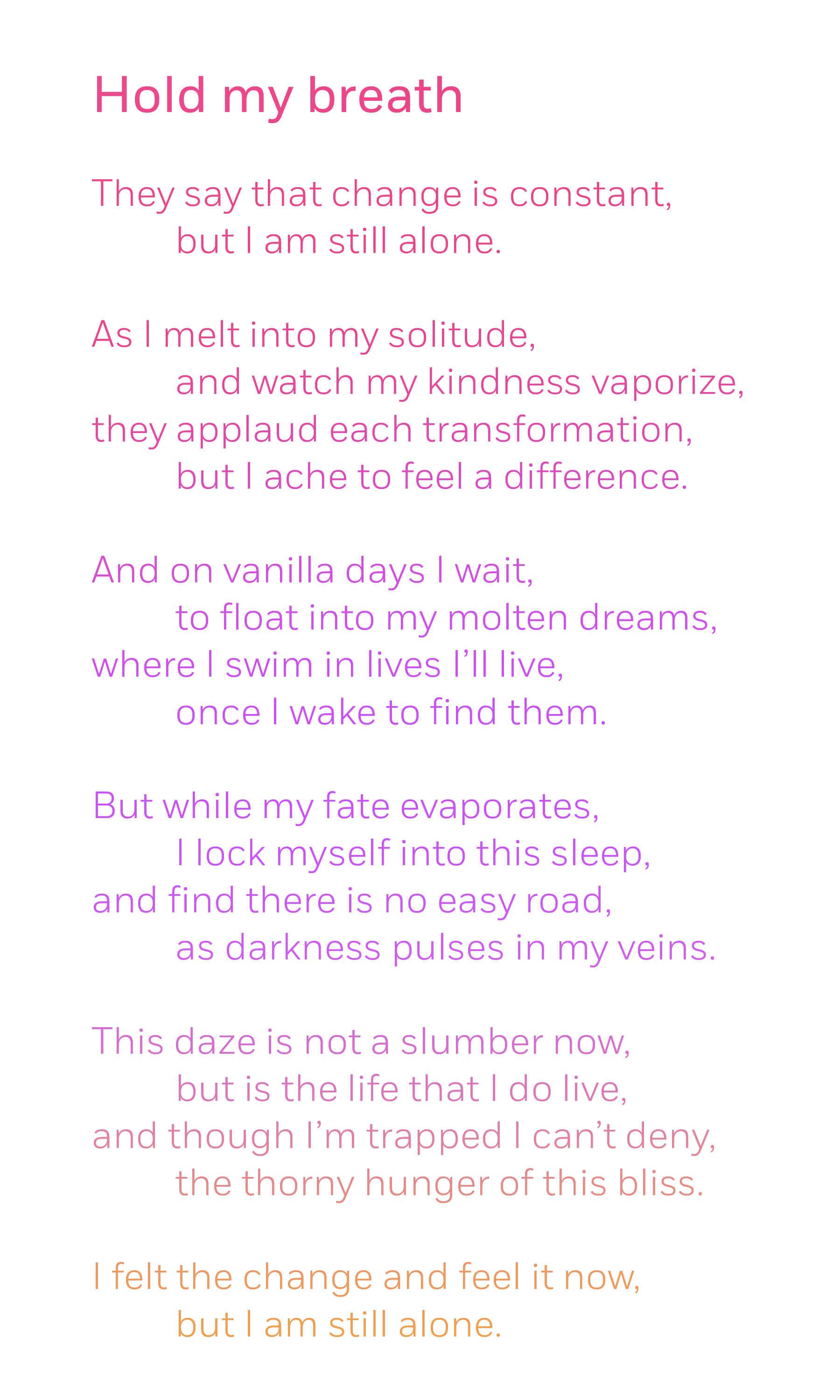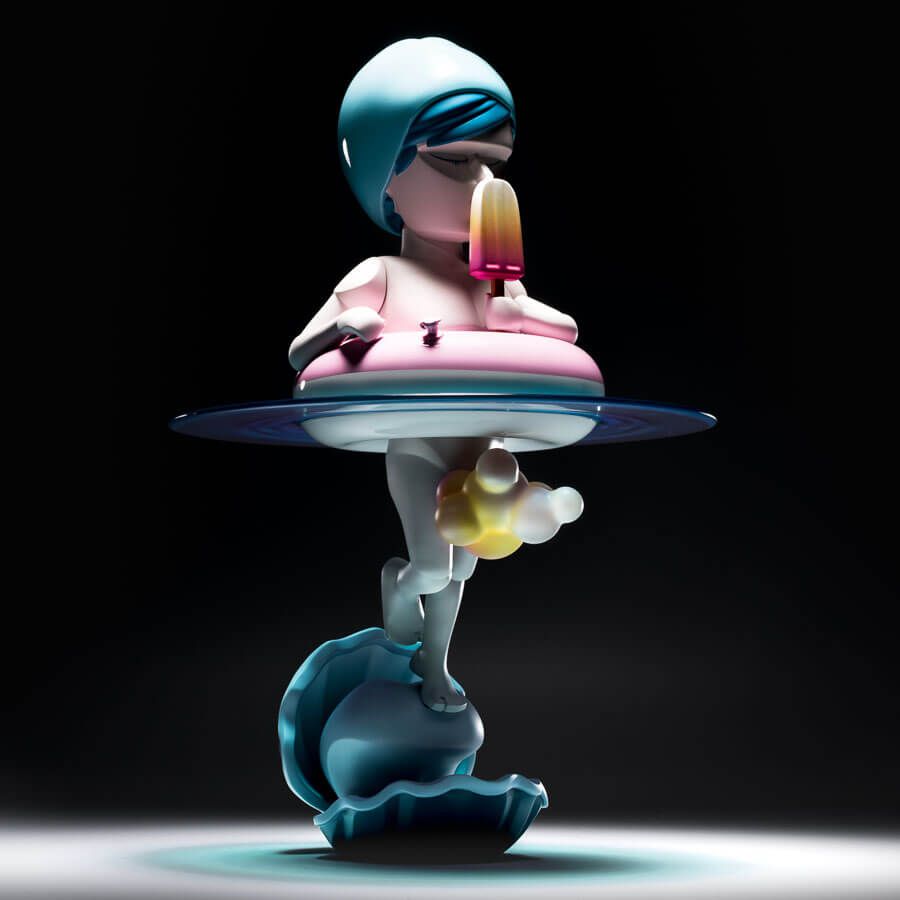 [slider source="media: 91598,91597,91595,91596,91599″ width="900″ height="900″ title="no"]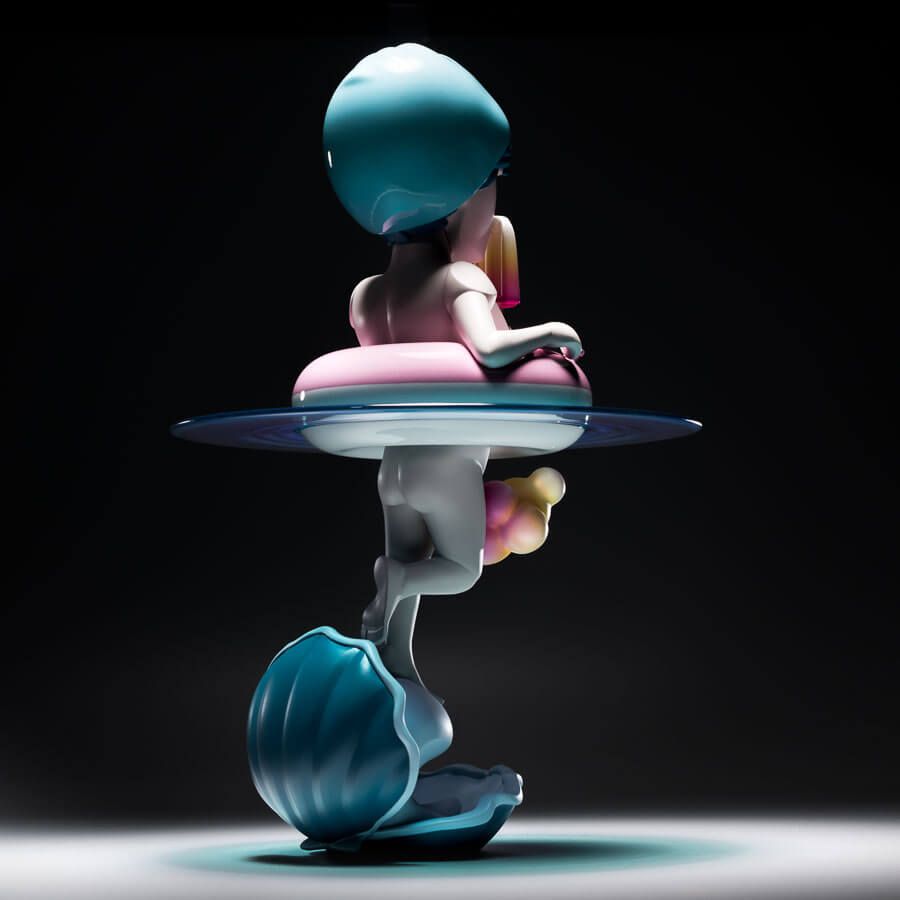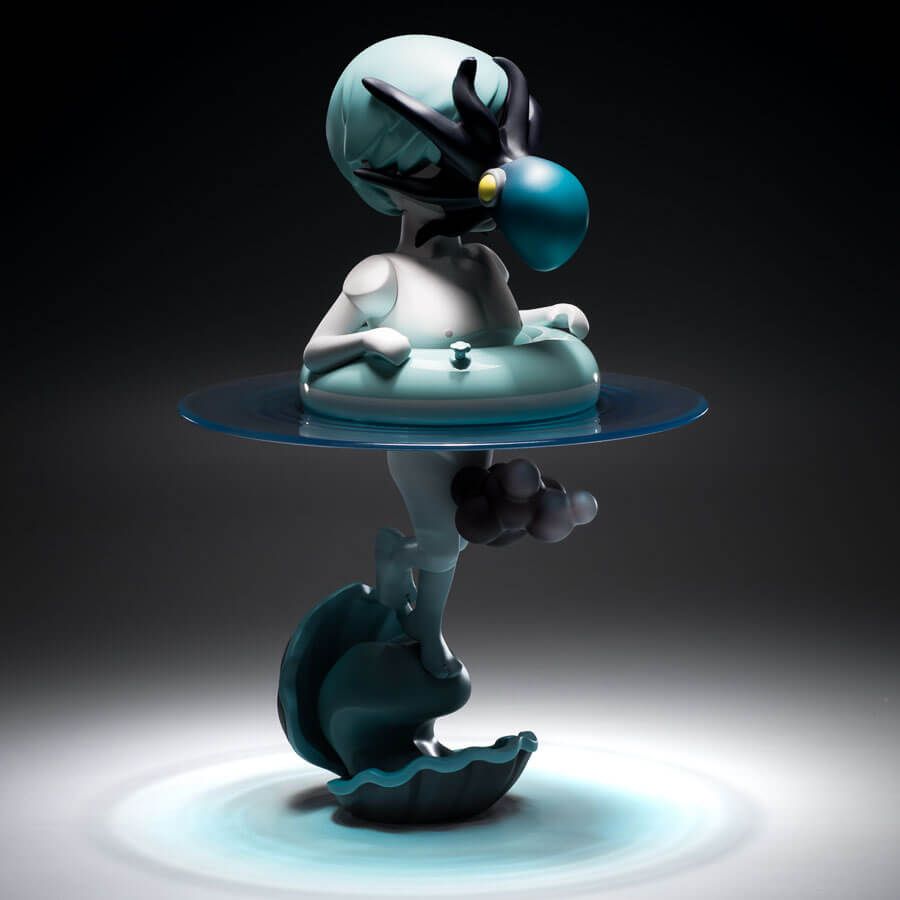 [slider source="media: 91604,91605,91606,91607,91608″ width="900″ height="900″ title="no"]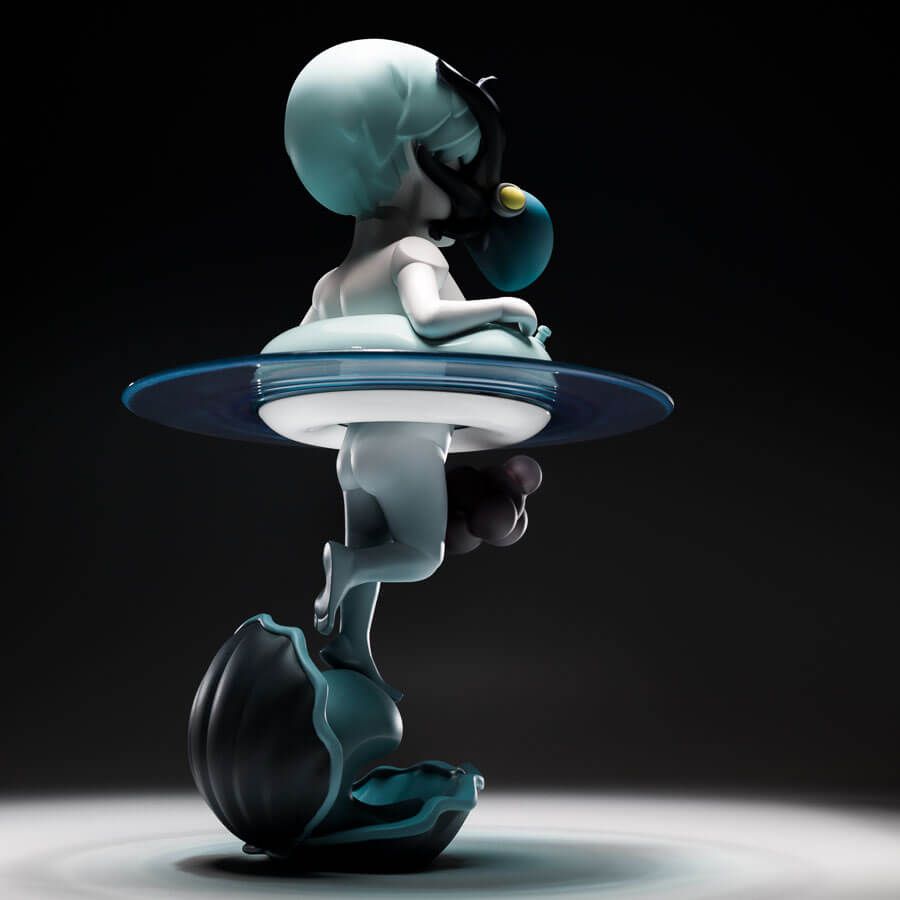 States of Matter – Trance
US$ 278
Limited to 345 pieces
States of Matter – Cosmos
US$ 278
Limited to 234 pieces
States of Matter will go on sale January 4, 2018 at the following times exclusively at coarse.shop.
07:59 am Los Angeles
10:59 am New York
04:59 pm Berlin
11:59 pm Hong Kong
Each set contains one Family & Friends application card. Collect three of these cards to have access to pre-booking of all releases, and exclusive benefit for Family & Friends members.
Keep up-to-date with all Designer Toy news via the TTC Mobile App. Available to download now via the App Store or Google Play Store.
(All media and info lifted from http://www.coarselife.com/ )