These two names and powered by the folks at Mighty Jaxx should send a few shockwaves in the art collectable/ designer toy scene.  We were shocked when Mighty Jaxx teased us like a stripper with an image (which you can see below) with the title Jeff Staple x James Jean. Not one but TWO artists who've made huge impacts in the art world today.
Inspired by street culture and design, Staple Pigeon's world renowned reach encompasses many different landscapes such as fashion, music, sport, and art that reflects the gritty and never-ending energy that New Yorkers (and all urban dwellers) possesses.

For it's 20th Anniversary this year, Staple is working with James Jean, a visual artist known for his densely layered imagery combining contemporary culture and age-old allegories for a limited edition figure releasing this year.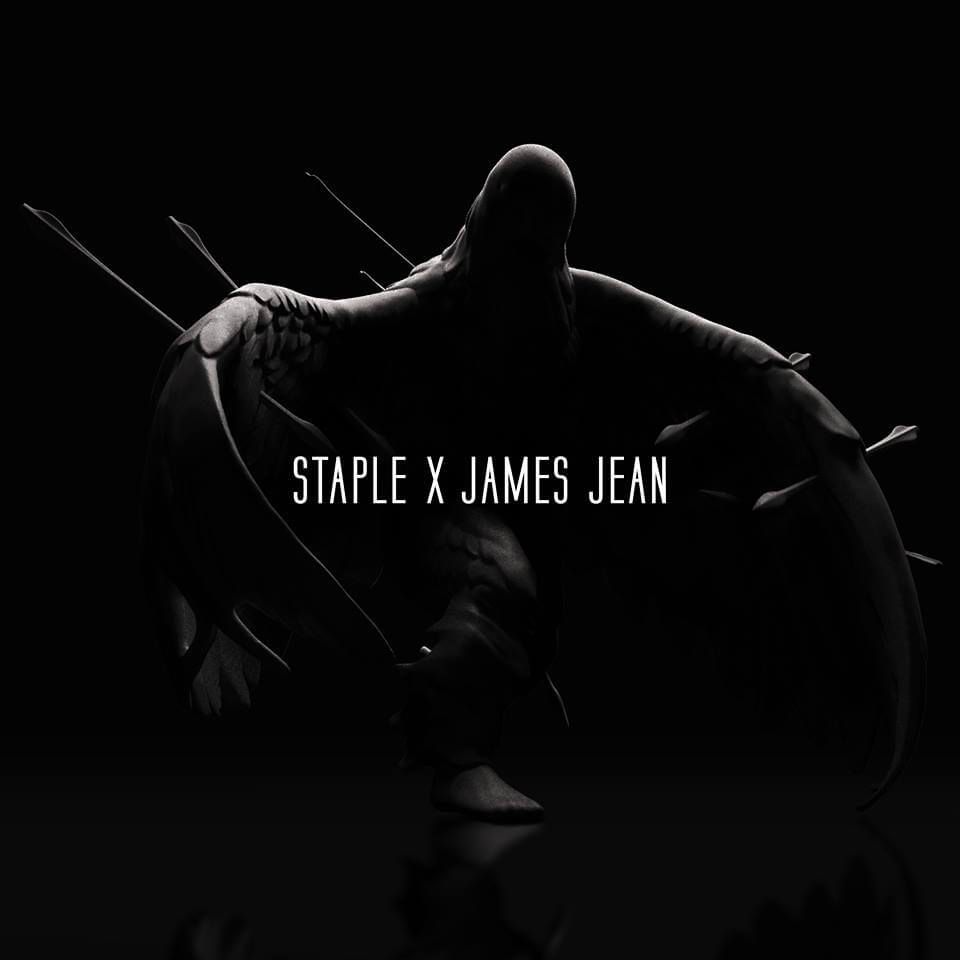 The sculpture looks like a big crossover of two worlds Jeff Staple's Staple Pigeon trademark icon and James Jean surreal fine art rolled into one. From the teaser photo above, it looks like a Pigeon with plenty of arrows like robin hood has taken aim at the poor thing. Has James Jean added legs into the mix? Let's not guess anymore and sit back and wait for more sneak peeks. One thing it's great to see Mighty Jaxx having two huge artist work together and making an art collectable. Let us pray the quality will be up to scratch.