Fans of the SponGRINade by Nathan Cleary which we showed you last month HERE?  Nathan's tribute to the master of the Grin' Ron English has been taken on by the fine folks at Pobber toys and into development already. Earlier yesterday Nathan updated us with the status and surprise news for collectors who's been looking to cop SponGRINade Black n Gold Edition. We thought SponGRINade was going to be made of resin but to our surprise, its going to be made into vinyl!
Nathan Cleary is back again! After his recent success with his Sold Out "Do'h the Unlucky Cat" through Mighty Jaxx, Nathan is throwing us another Toy, this time one a lot of you have been waiting for!

"After the countless messages on a daily basis, I have now decided to release my SponGRINade to the masses, not a bootleg nor a copy this is simply my tribute to an icon, hero and all round top guy Ron English!" – Nathan Cleary

Originally a 1 off custom piece created off the back of his now sold out original Spongrenade for his Art Toy series Weapons of Mass Confusion.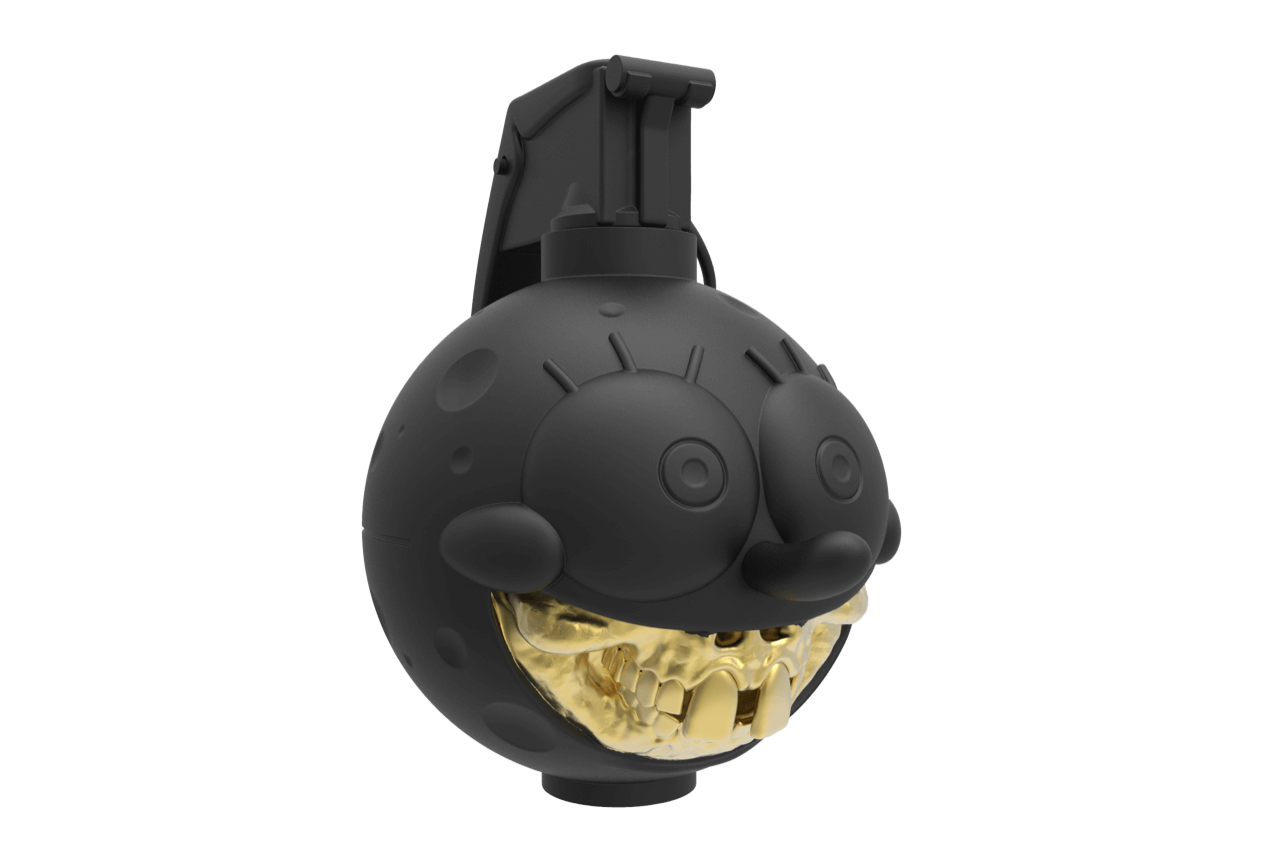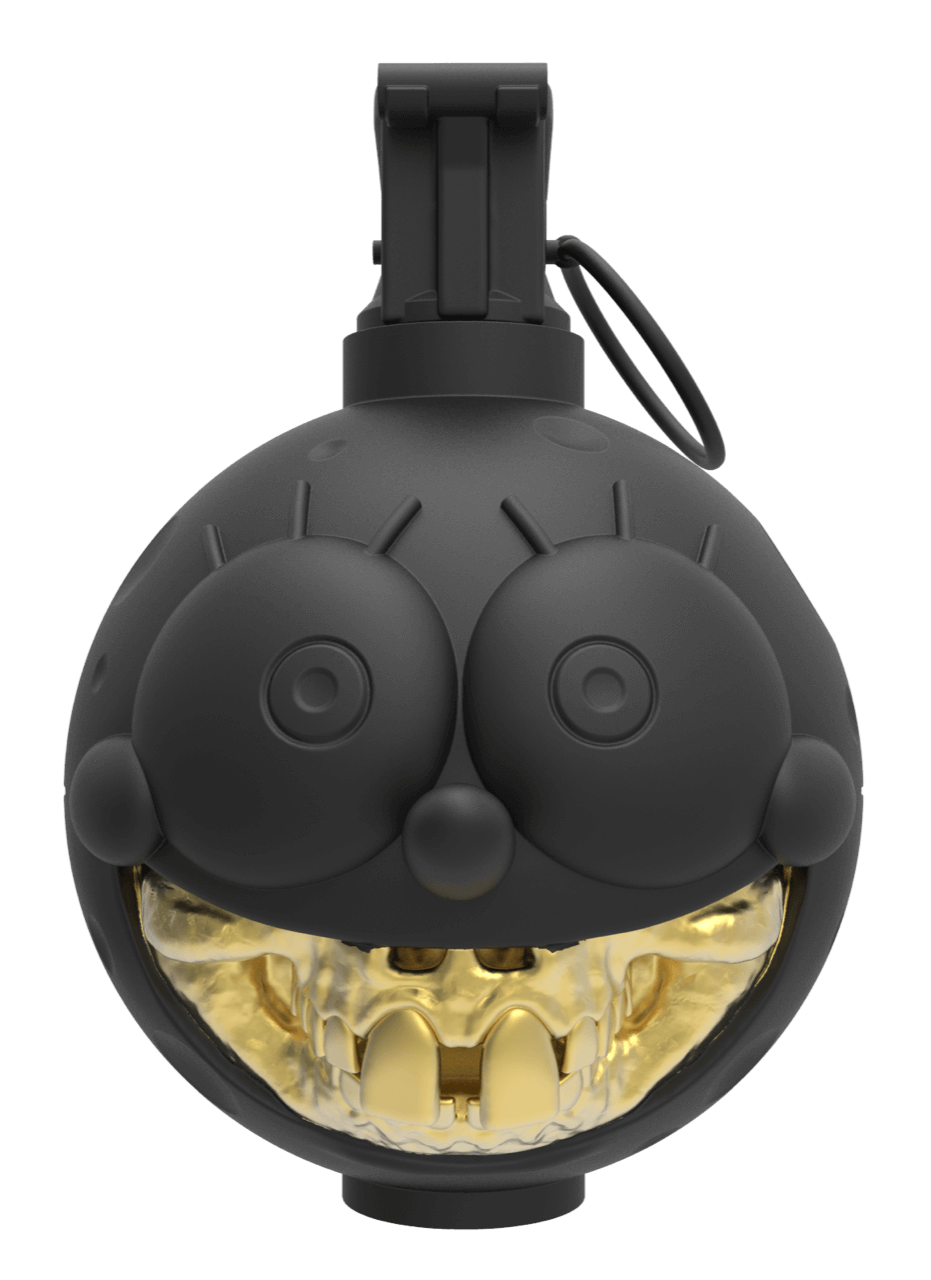 His SponGRINade produced in Vinyl by the amazing guys at Pobber Toys,  stands at 8" tall and will come in Black with a beautiful Golden Grin. Priced at £125 each, including Worldwide shipping. Delivery will start in Q2 2018!
Well worth the wait to get your hands on this extremely limited one off!
WHEN: Available 16th December 2017 at 3pm GMT
Psyched to be working on this with Nathan Cleary. Look out for release info from Nathan Cleary soon. – Pobber

You can follow the work of Nathan on Instagram HERE.