Just a couple of hours ago, the guys at Hong Kongs ToysTV 玩具 spoke to Leo at Unbox Industries on a LIVE Facebook Stream and presenting a host new products that are coming soon! One that made our heartthrob was a new Valentines day edition of Spongebob x Molly from Kenny Wong x Unbox Industries! This new Valentines day edition is a lovely pink and officially licenced Spongebob mashup. Unbox are thrilled to be offering this officially licensed crossover that Kenny kindly oversaw the creative concept while the Unbox team realised the sculpting and production duties. Cast in soft vinyl and meticulously hand finished, this is undoubtedly going to be one of the most sought-after projects unbox have produced this year.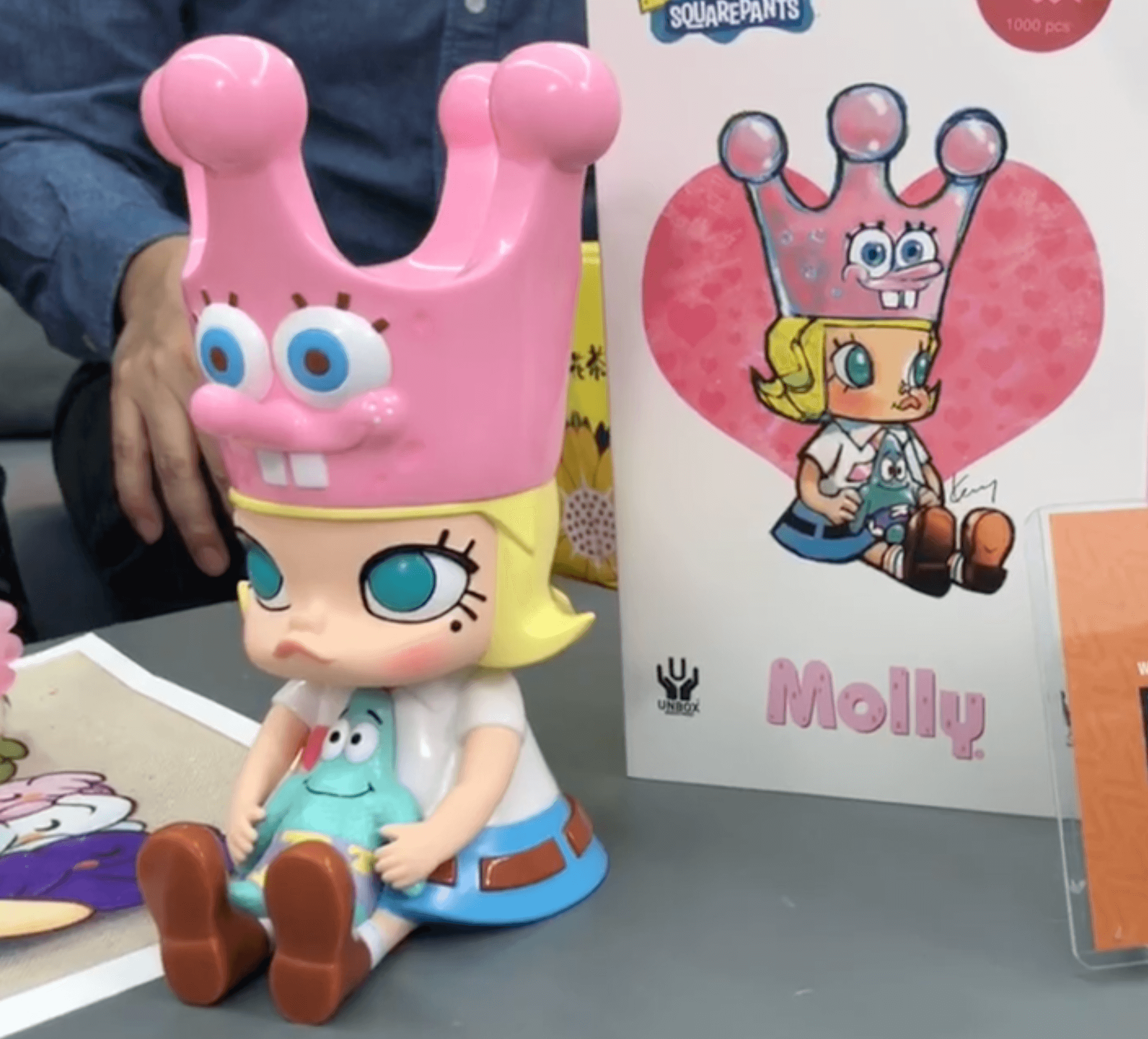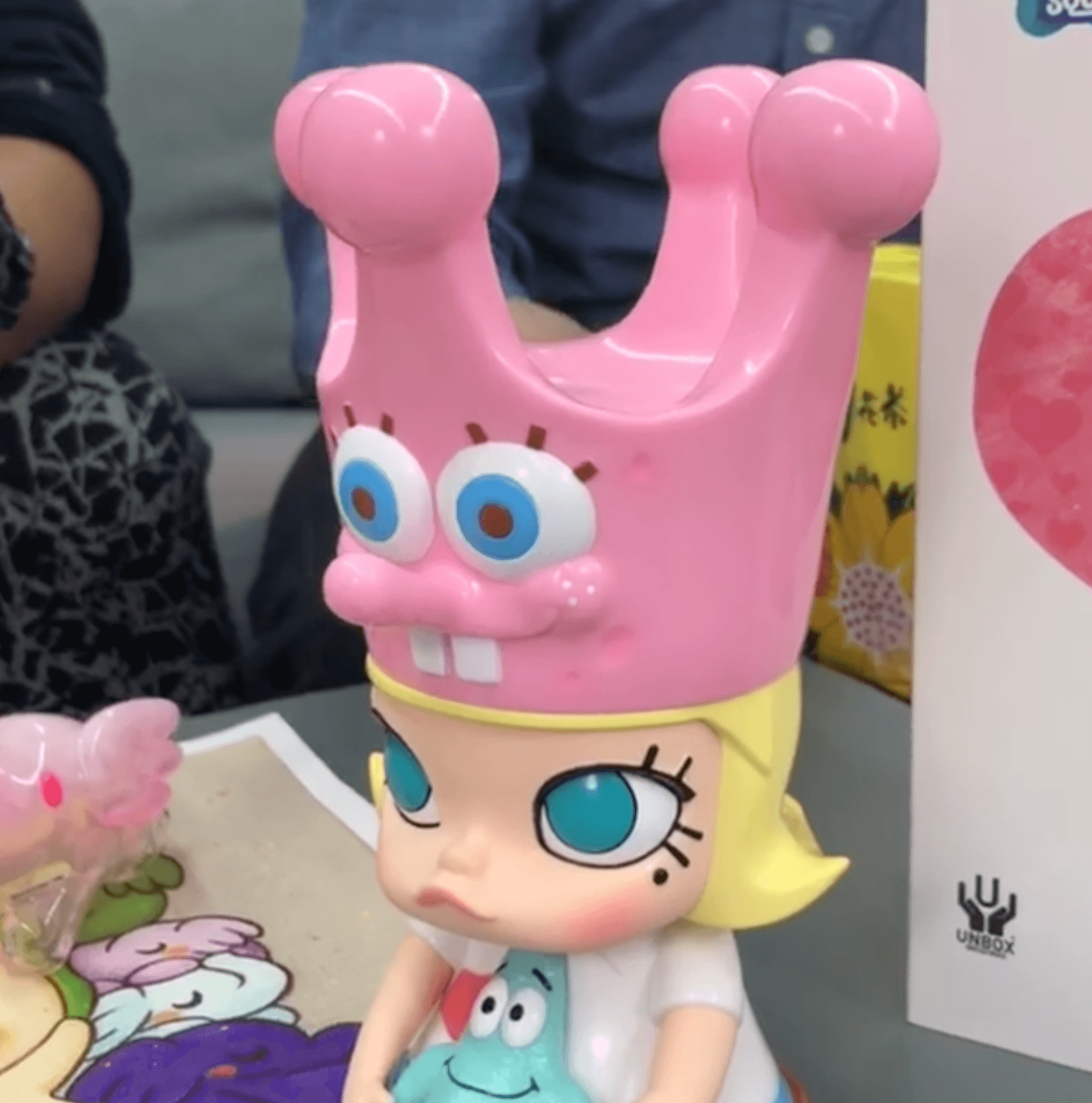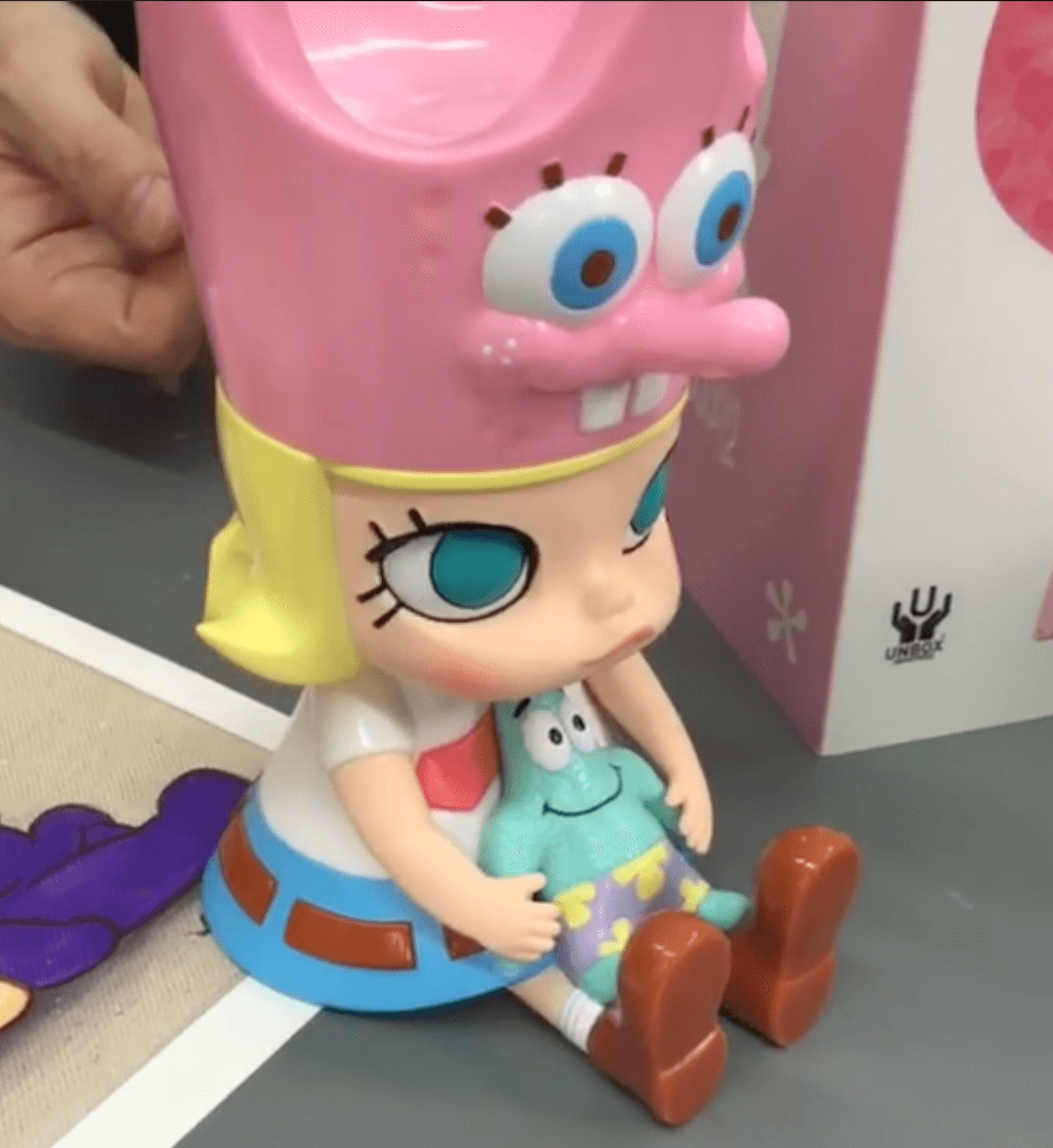 Pretty good behind the scenes footage if you understand Cantonese getting to know the Unbox brand and Leo. Check it out below.
Right now no official release date but we would take a gamble it will be released in the next week or so as Valentines Day is just around the corner. Stay tuned for further release information.
For now, you can check out more vinyl goodness at http://store.unboxindustries.info/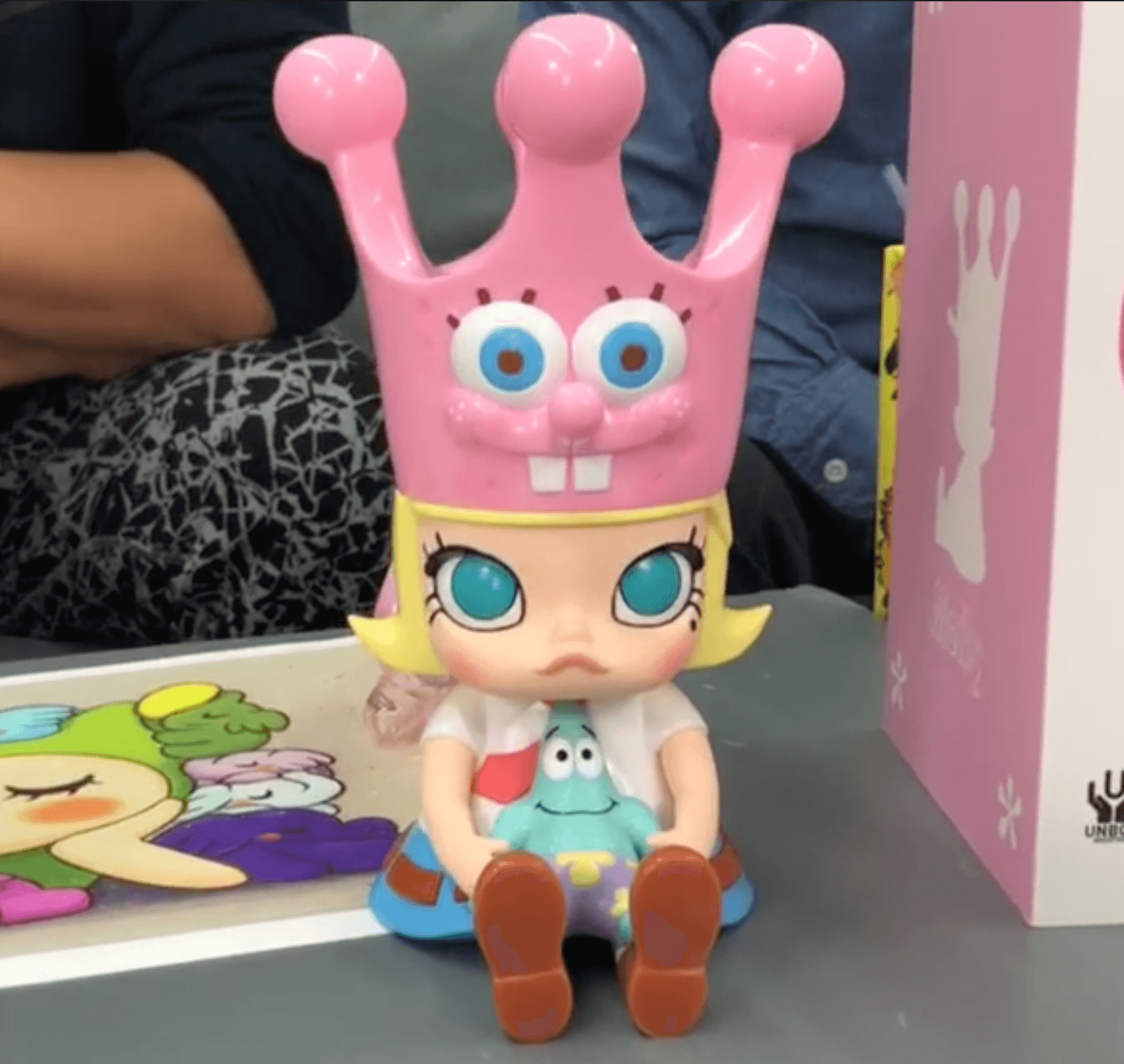 Behind the scenes at Unbox Industries HQ and you will see some prototypes.

If you want to get your Designer Toy news first, you should look to download our new TTC Mobile App. Designer Toy news direct to your smartphone. No dealing with social media algorithms.
Find Kenny on Facebook, Instagram, Twitter and http://www.kennyswork.com/
Facebook Fanpage WeLoveKennysWork