The immortal Splurrt returns to Lulubell Toy for a very special Saturday. It's triple trouble time again at the temple of sofubi. Lulubell Toy presents a very special drop with three new, exclusive sofubi pieces from Splurrt!
Presenting the Marble Madness Cadaver Set"!
This set is cast in mustard yellow, light blue & GID marbled vinyls with just a splash of clear vinyl embedded with gold glitter on top! Painted to match, each set contains one Masterworks Cadaver Kid (approx. 8.5″/23cm tall) + one original sized Cadaver Kid (approx. 3.75″/10cm tall).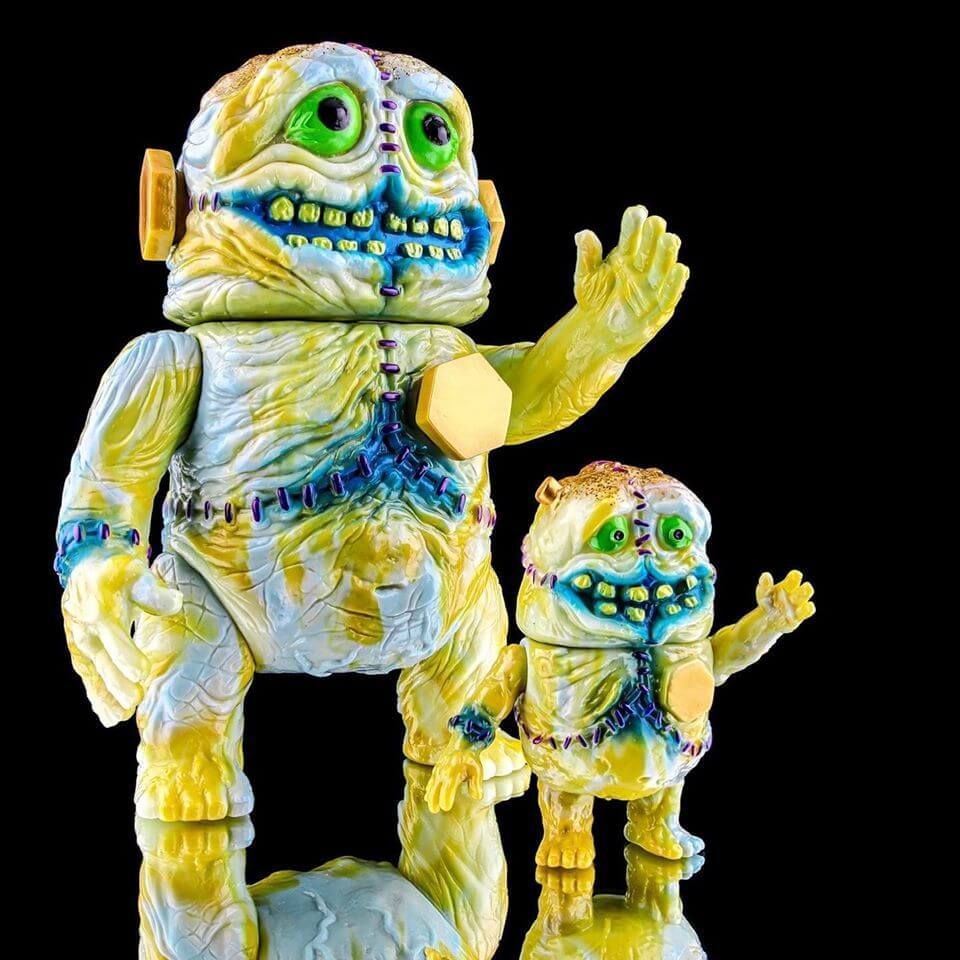 $225+shipping for the set/2, MAX 1 per order.
Next the "Borealis Peacock Kid"!
Chocolate brown base vinyl with purple, blue, green and silver metallic sprays and hand painted eyes! Borealis Kid features a brand new head and arm sculpt by Splurrt on his original Cadaver Kid body! (Approx. 4″/10cm tall).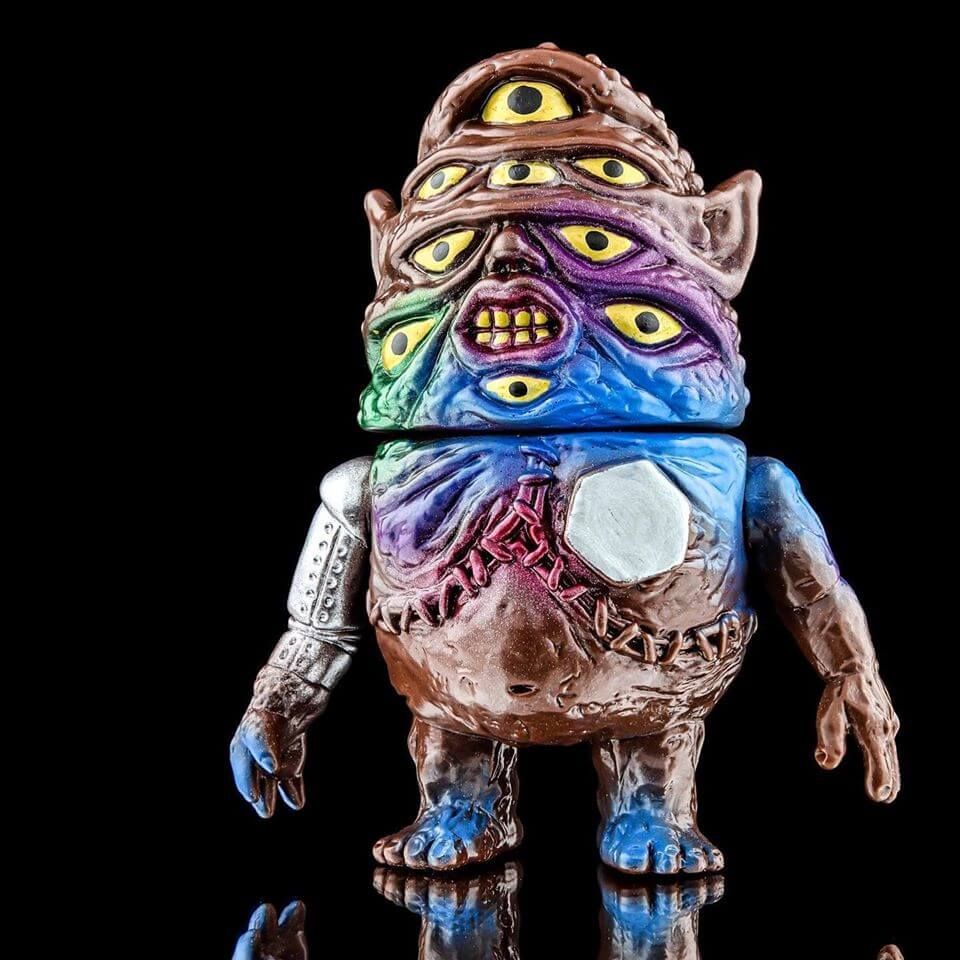 Priced at $85usd + shipping, MAX 1 per order.
And the amazing Cinema Monster sculpt!
This new "Red Eye Monster" version features yellow and black marbled base vinyl with red, black and silver spray and hand paint detailing.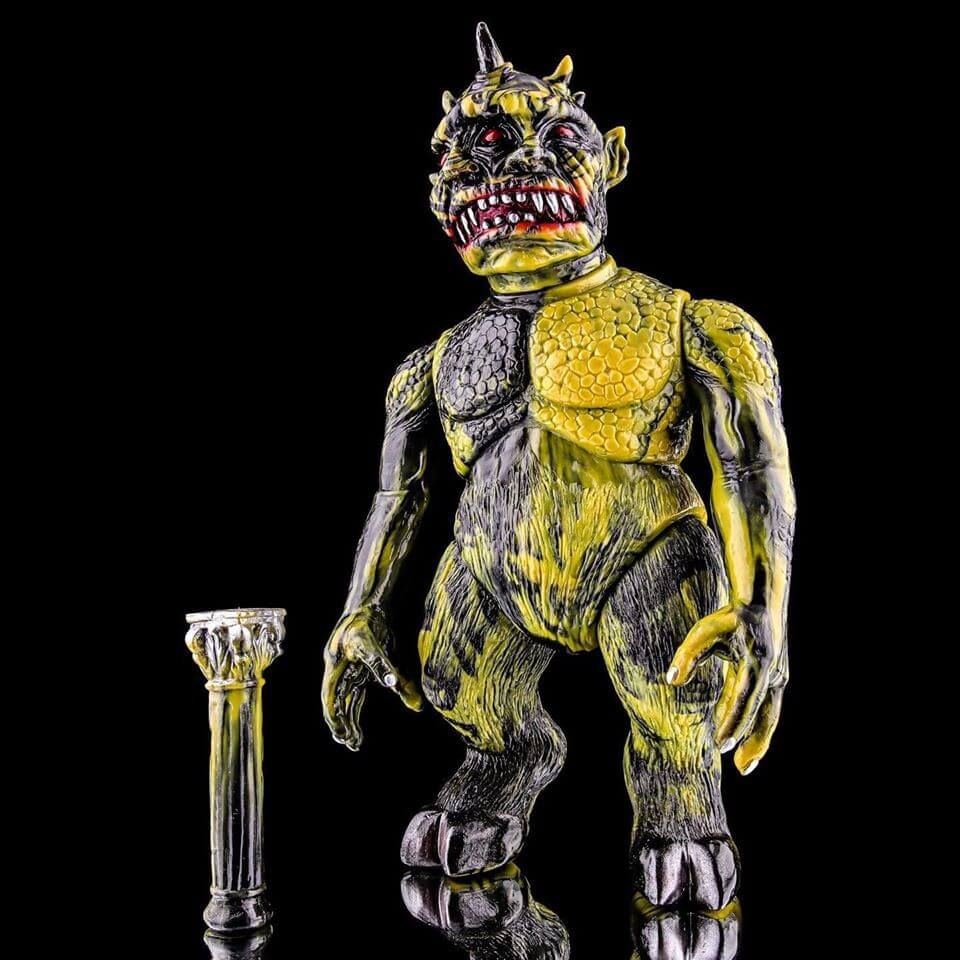 Approx. 10″/25cm tall, $140usd + shipping, MAX one per order.
Lulubell Toy advises 'All new Splurrt drops are limited & subject to quick sell out, so we will be enforcing a strict MAX 1 per figure per order/Paypal/shipping address, etc. No pre-sales!'.
Coming this Saturday, June 27th, 9 am Pacific / 4pm GM at lulubelltoys.com.
Photos by the best kaiju photographer out there, Robert Howell/ Manic Images.
Show Splurrt some love on Instagram, Twitter, Facebook and http://www.splurrt.com/.
Check out Lulubell Toys on Twitter, Facebook & Instagram.