Before you ask, we don't know how they've done it but it is a shining star of hope, as Myplasticheart has managed to secure a handful of  KENNYSWORK x INSTINCTOY "Space Molly" The Earth is Bluish edition. Officially landed in the West and possible won't hang around as collectors in the West have found it difficult to buy let alone win lottos to own Space Molly. Today is the day you won't have to pay the crazy aftermarket price for one!
INSTINCTOY exclusive edition of SPACE MOLLY which is a very popular series from KENNYSWORK. This colourway is inspired by Kenny's artwork 『twinkle twinkle little earth』2016, and I redesigned it to create an exclusive INSTINCTOY edition.

We changed the helmet's colour to a clear blue, which represents the reflection of the blue earth by the helmet in outer space. This is the first time we are making a blue helmet for this series. The tube and the tank on its back are clear skeletal structures, while the boots are covered with metallic black paint, which looks quite classy. A pair of KENNYSWORK and INSTINCTOY name badges are also included. The work has become the Space Molly that I wish to have!! Kenny praised our design, and has given me official permission to make this an INSTINCTOY exclusive! – 大久保博人  INSTINCTOY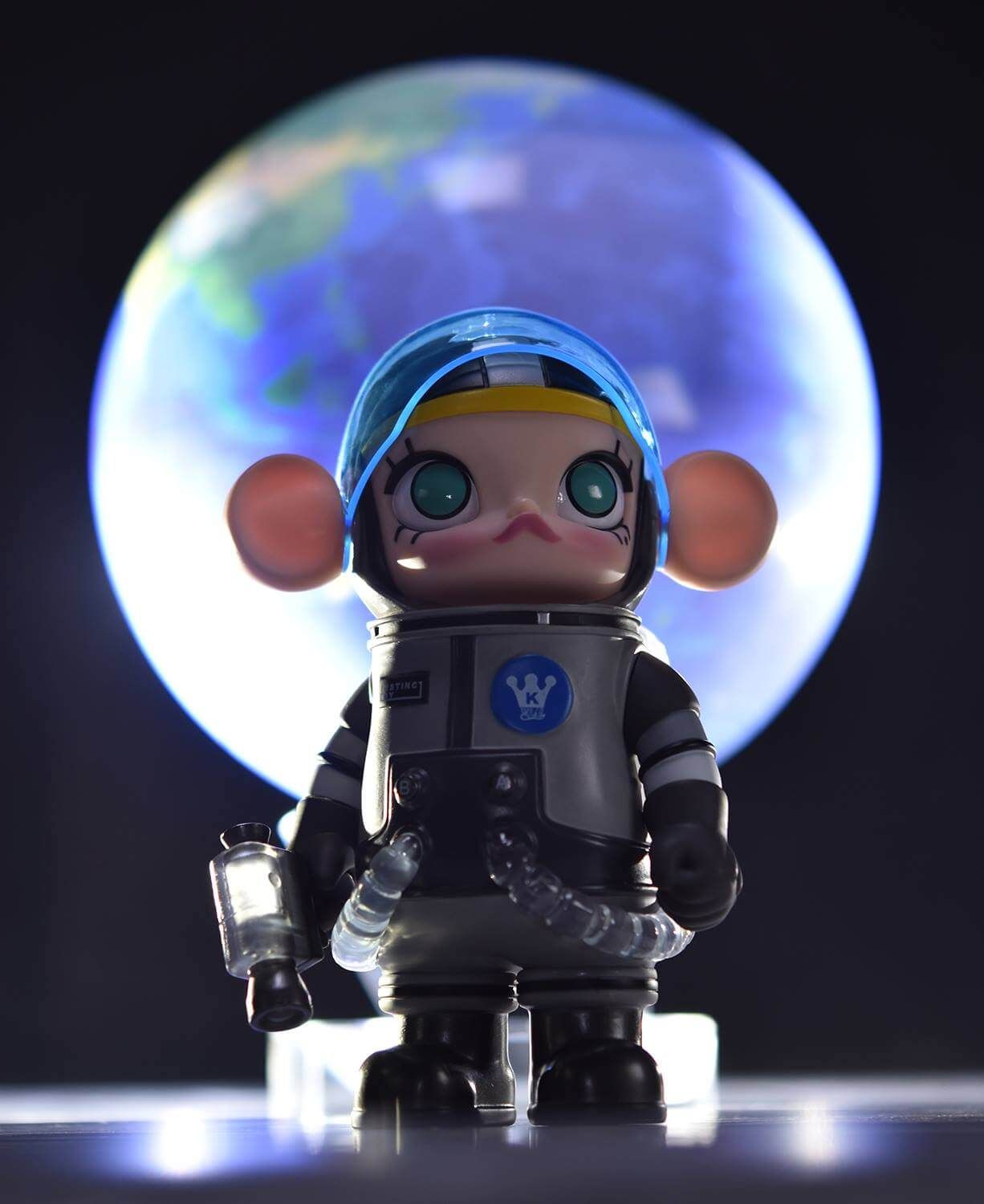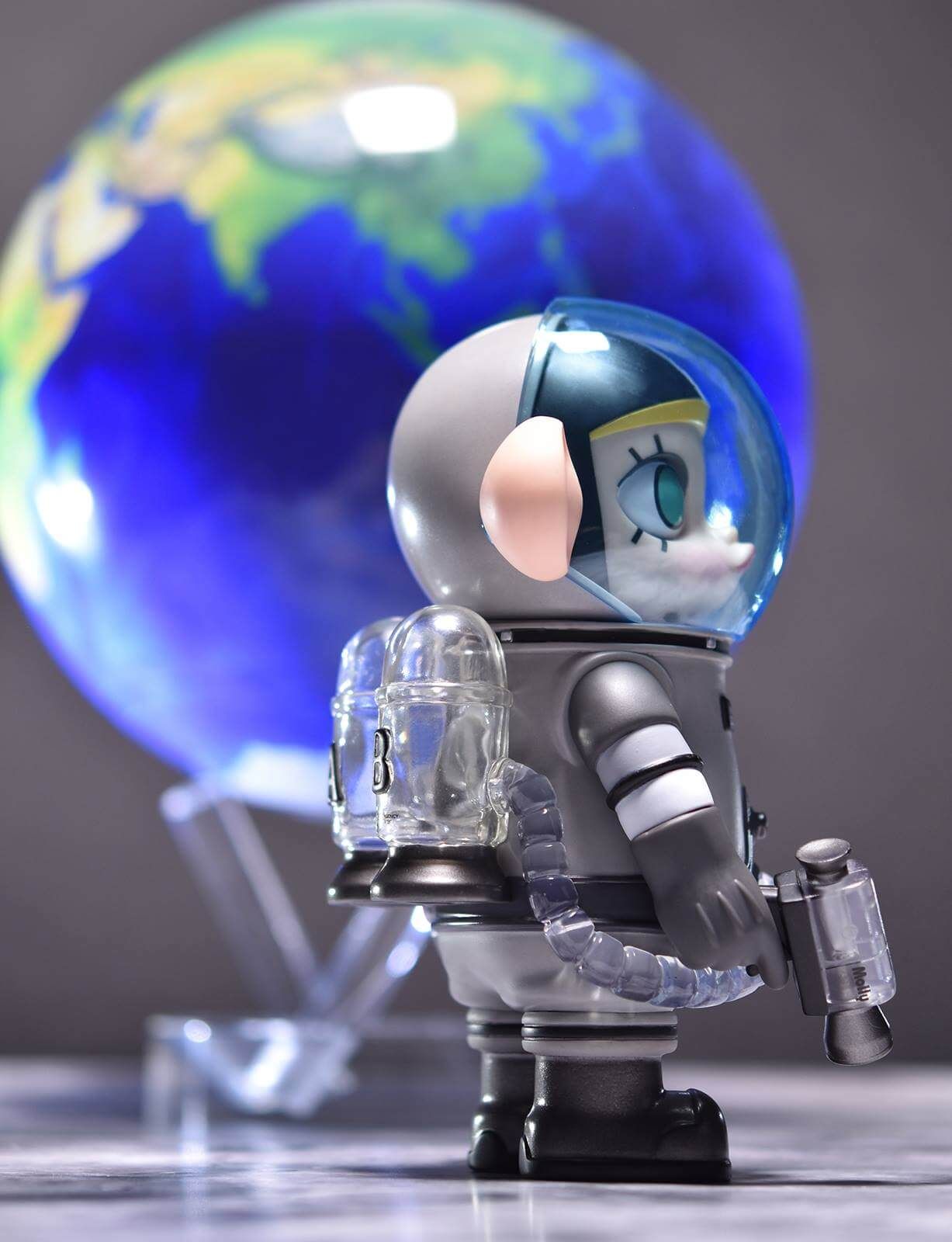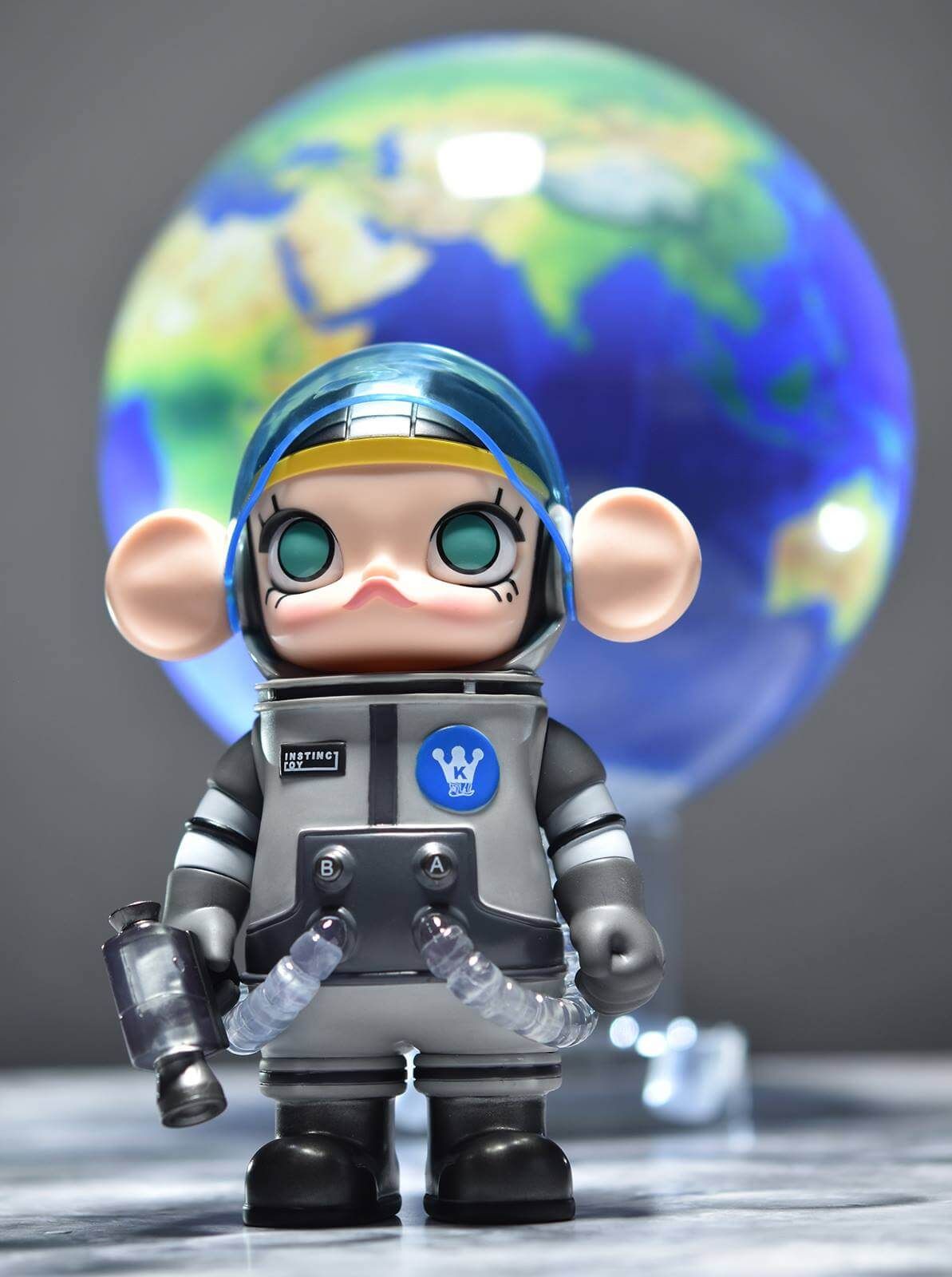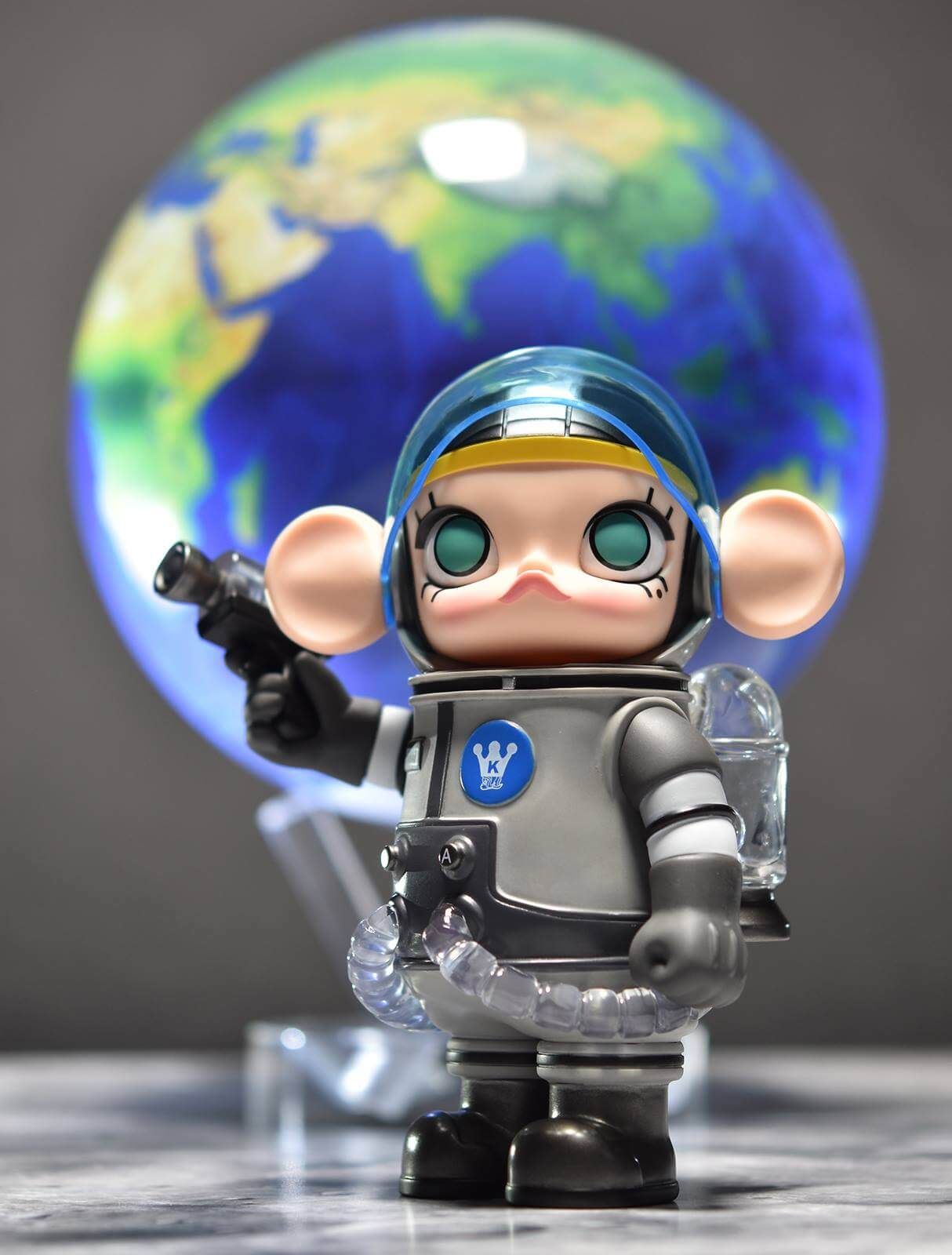 [box title="Important Details"]
ARTIST: Kennyswork
DIMENSIONS:6.5 inches
MEDIUM: Vinyl
WHEN: NOW
WHERE: https://www.myplasticheart.com/
[/box]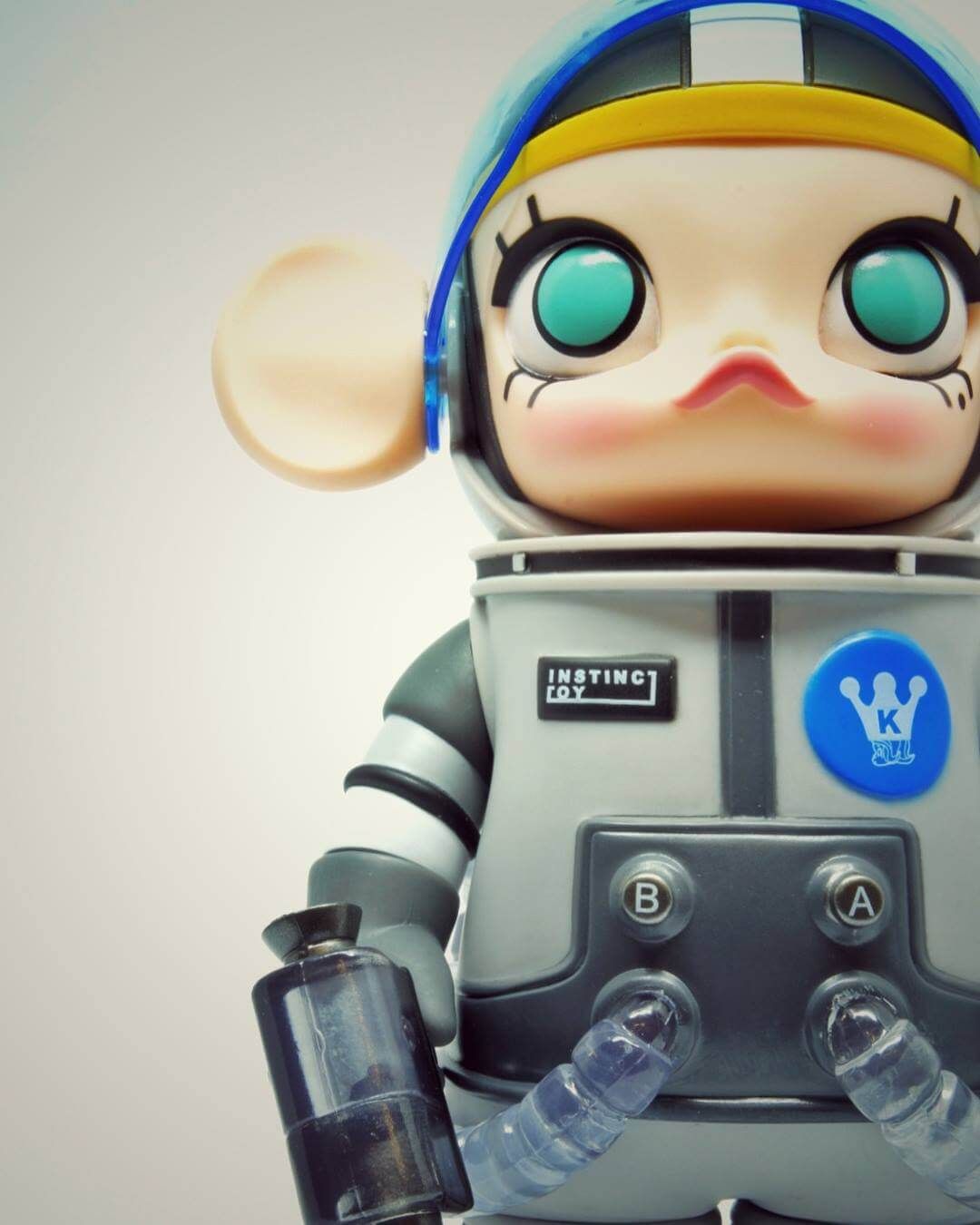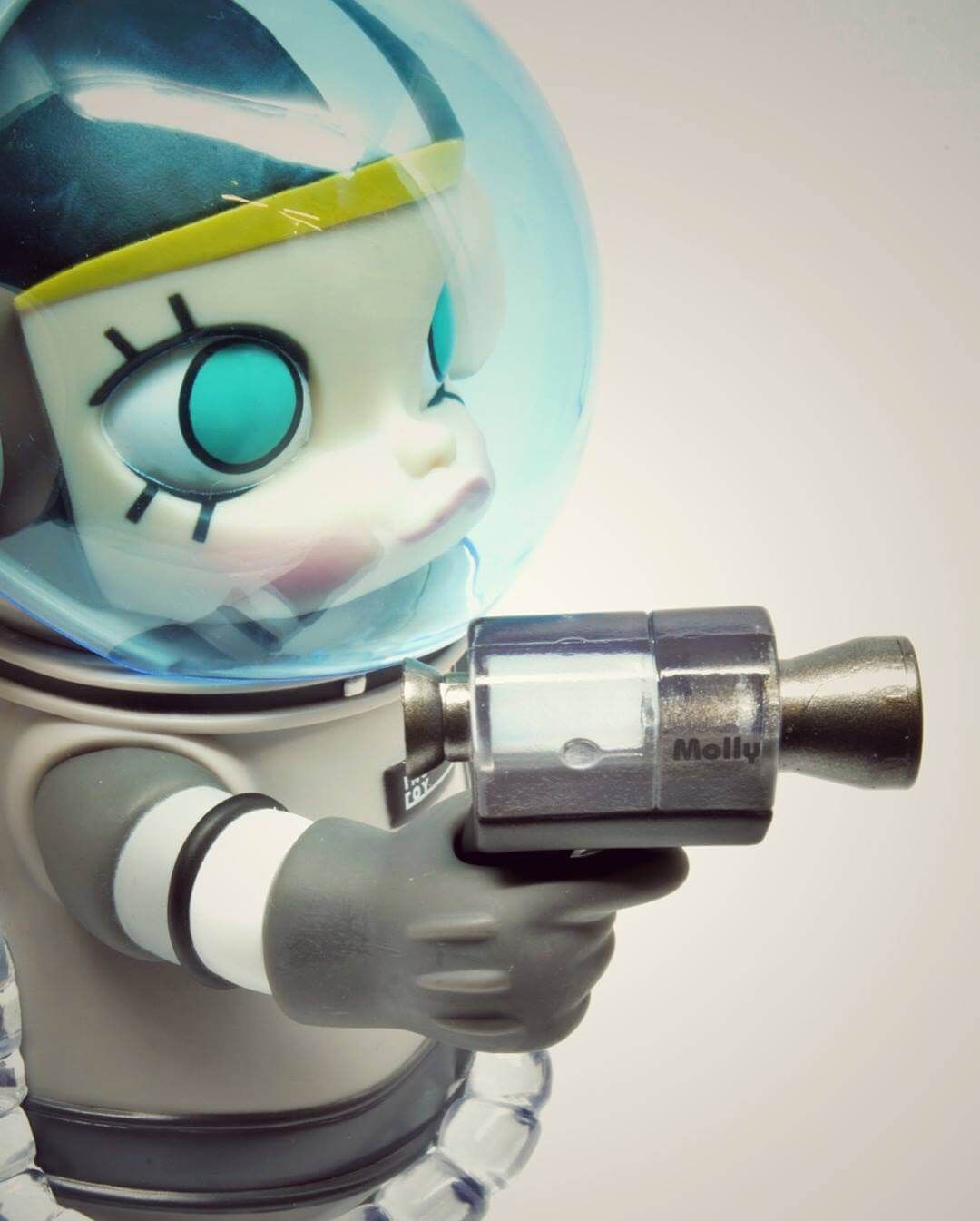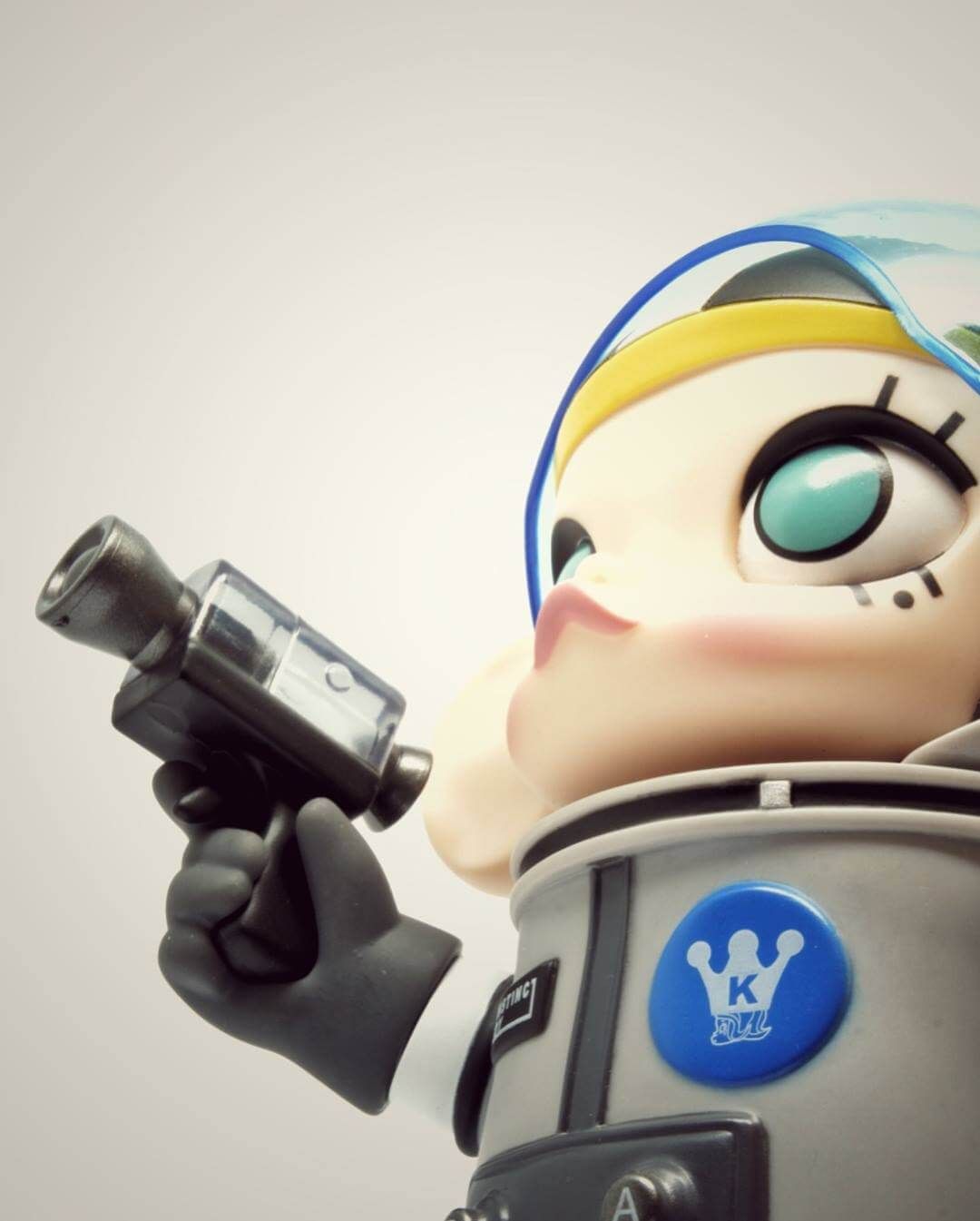 If you want to get your Designer Toy news first, you should look to download our new TTC Mobile App. Designer Toy news direct to your smartphone. No dealing with social media algorithms.
Find Kenny on Facebook, Instagram, Twitter and http://www.kennyswork.com/
Facebook Fanpage WeLoveKennysWork
(all info lifted from http://instinctoy.net/)