Comic writer & illustrator from Thailand, Joz-toy aka Vajara Songsomboon has transferred his characters into resin figures! Highlighted by our friend Topztoy who runs ATM gatherings and ATT , Som-Meow is now available for pre-order. But hold up, Som-Meow has interchangeable parts for future editions and colourways.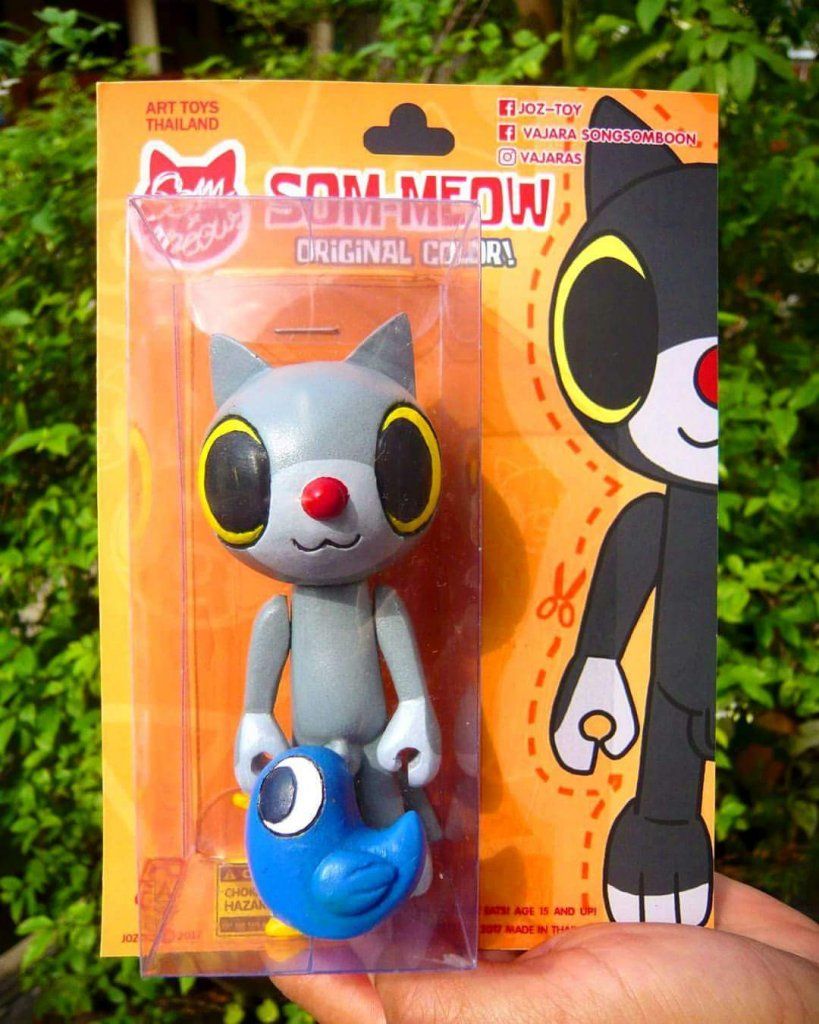 [slider source="media: 70982,70981,70980″ limit="60″ width="700″ height="800″ title="no"]
40 USD / Set
– hand painted
– Polyester flexible resin
– 10.5 cm (approx. 4 inch)
Not sure if the photos of the prototype, but we can see Som-Meow still has the seam marks on Som-Meow. Hopefully, this gets ironed out before being shipped. Definitely an eye opener getting to see Som-Meow's little tinker, HA.
Pre-order NOW at http://topztoy.storenvy.com/
Find Vajara on Facebook and Instagram.