Sofubi Oozeball yes thats right sofubi Oozeball! A follow-up to last years hugely popular keshi-ball release. The guys at The Disarticulators will be releasing the first official colorway, an unpainted Ooze-It green, via preorder over at The Disarticulators store, for 1 month starting this Friday, October 24th at 9pm GMT. The detailing looks impressive as always, pure sclupting skills!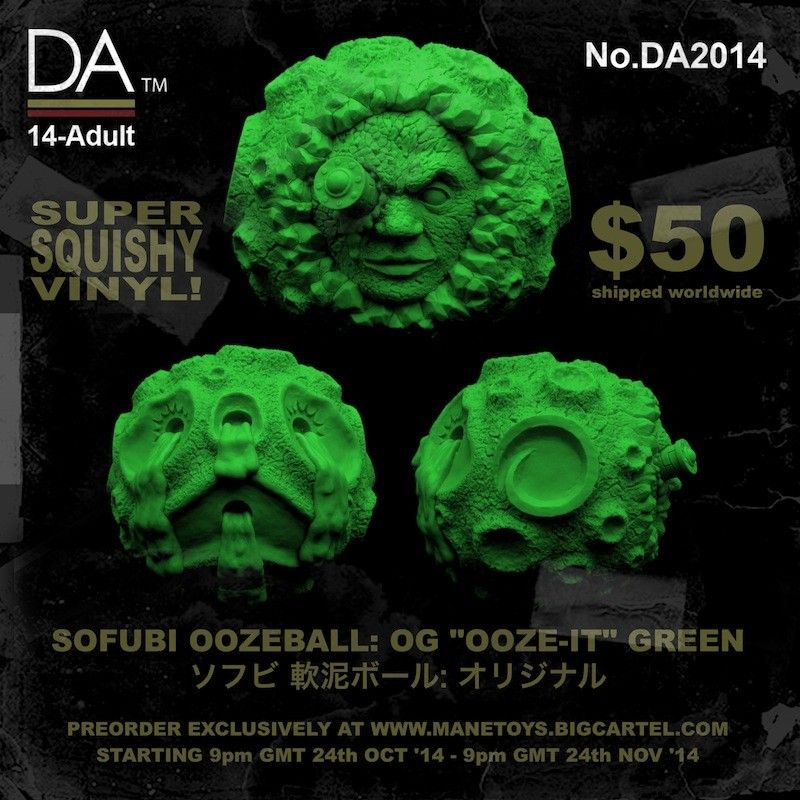 Debuting at the Rampage Toys x Tru:Tek NYCC booth in prototype form a couple of weeks back, The Disarticulators are proud to reveal that their sofubi Oozeball will finally be available to preorder this week as part of their HUGE post-NYCC sale! A follow-up to last years hugely popular keshi-ball release, the DA's Tru:Tek has completely redesigned the figure from the ground up for the new medium, opting for a more organic, Ooze-It like face, paper clay-style textures and the pièce de résistance… a hidden face inspired by Georges Méliès iconic 1902 silent movie, Le Voyage dans la Lune! Beautifully sculpted by none other than Zectron, the 2-part design has been upscaled from the original 2? diameter to little over 3?- making it both more in-keeping with the classic Madball scale, and, more interestingly, compatible with a wide variety of mid-sized kaiju with the capped base removed… Currently undergoing wax prototyping over in Japan, the figure is set to be produced in a super-squishy soft vinyl mirroring the original Ooze-It doll, with this first "OG" release coming in an unpainted, pantone perfect deep green (artist interpretation subject to change). Up for preorder in the Man-E-Toys store for a month starting this Friday, October 24th at 9pm GMT until Monday, November 24th, the OG sofubi Oozeball has been priced at just $50 shipped worldwide. ETA for the figure has been set for late January/early February 2015..
Note: This will be your one and only chance at bagging the figure through preorder, all future runs will be super-limited exclusives so be sure to snag one whilst they're readily available!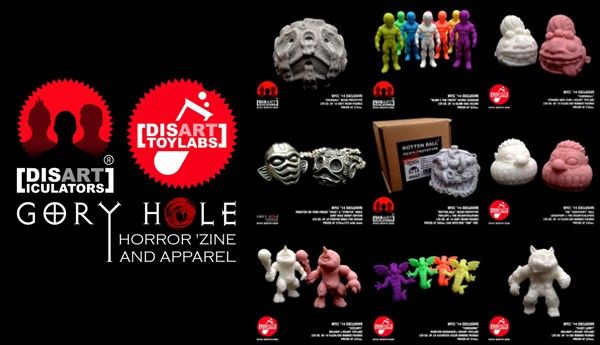 But that's not all! On top of the preorder, we also have the aforementioned post-NYCC sale dropping at the same time. including the Oozeball proto, Rotten proto w/SHB head, Bootleg Black bartholio and the debut of the Leucotomy ball – detailed info on each figure including pricing and edition size can be found in our extensive post here on Man-E-Toys.
Hit Tru:Tek up via
Twitter/Instagram- @trutek