Right out of the blue FluffyHouse partners up with the legendary Rotofugi store to release "Skater Cloud" Mr.Cloud for San Diego Comic Con 2016. You know if Tony Hawks was heading to SDCC he would be first inline to grab this rad edition of Skater Cloud. It wouldn't be Fluffy House if they didn't include a cool accessory to go with the release! Check out his new clothes and skateboard.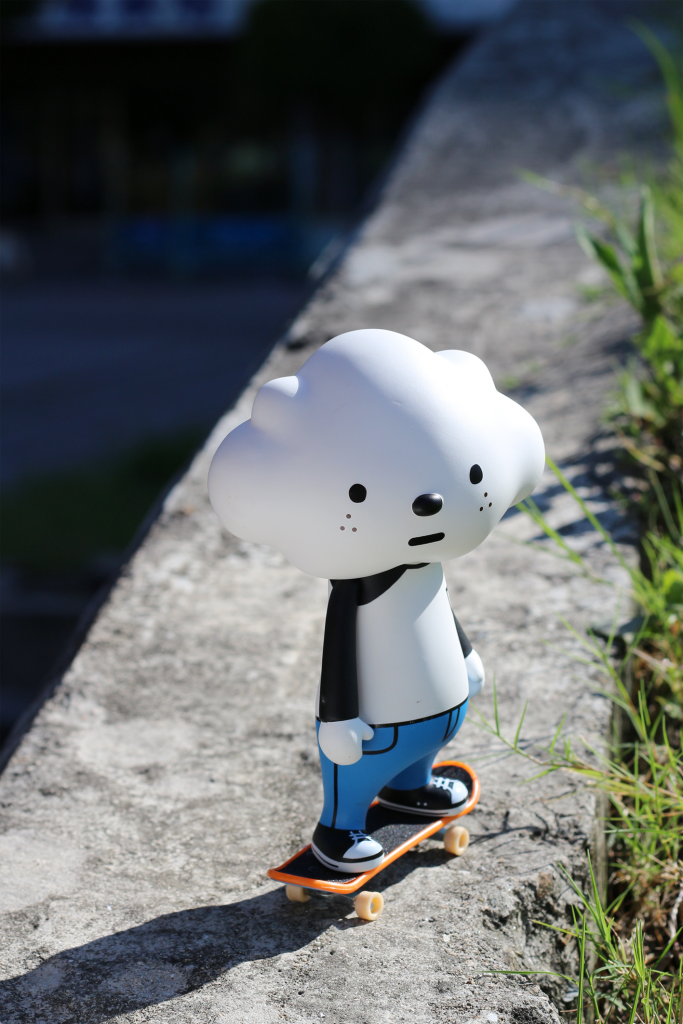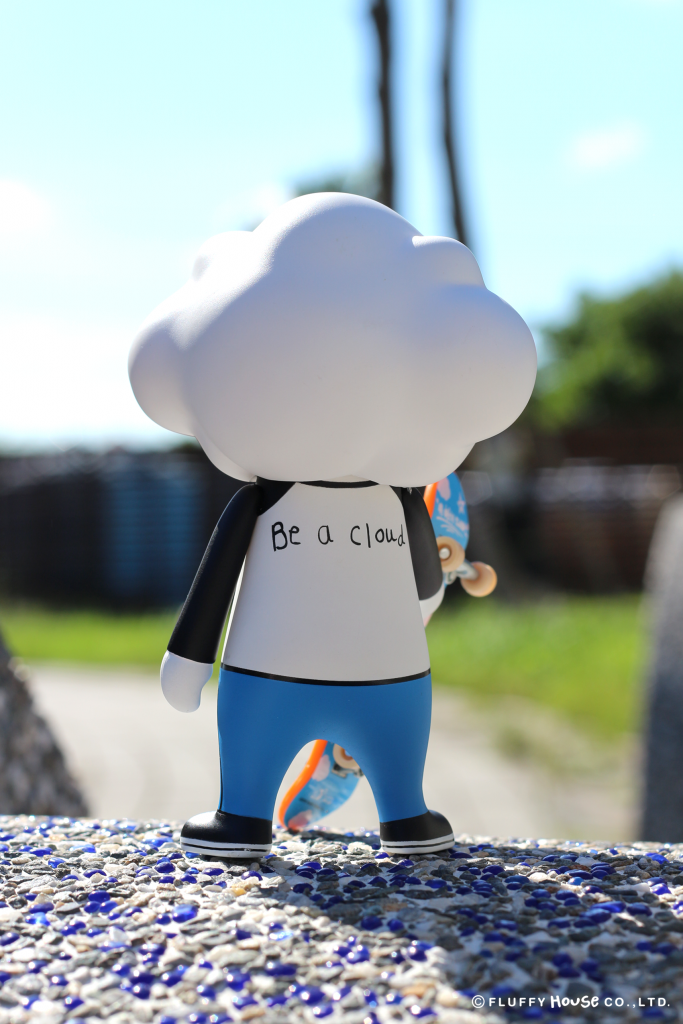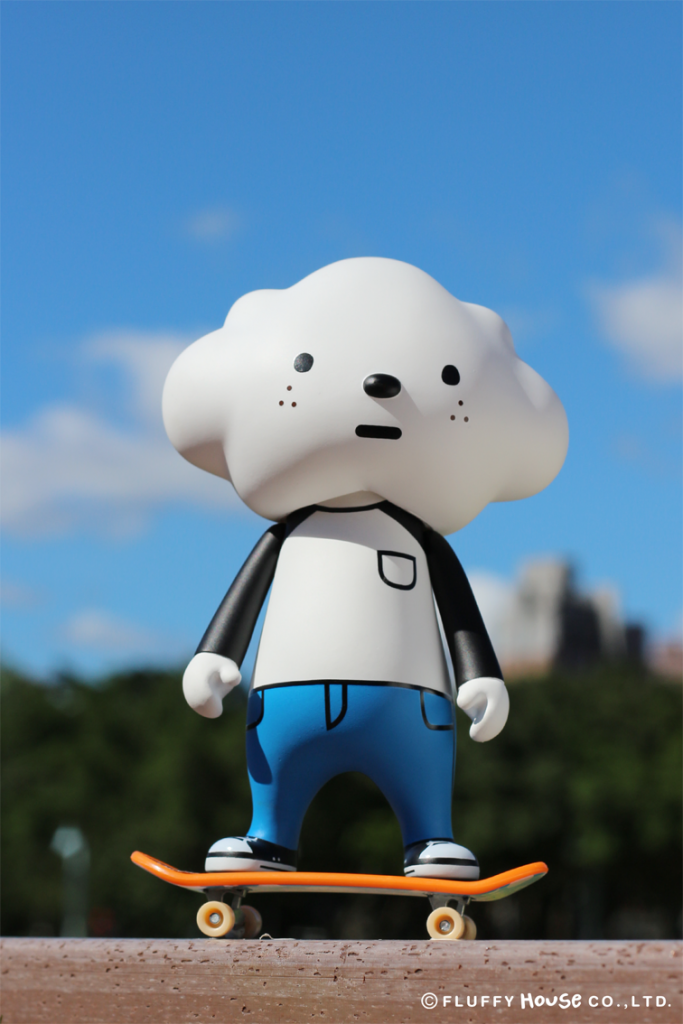 "Fluffy House is happy to present the first collaboration with Rotofugi Designer Toy Store & Gallery – the "Skater Cloud" in this summer!"
No need to cry a river if you cannot make it to SDCC, as Rotofugi will have a online release if any stock left.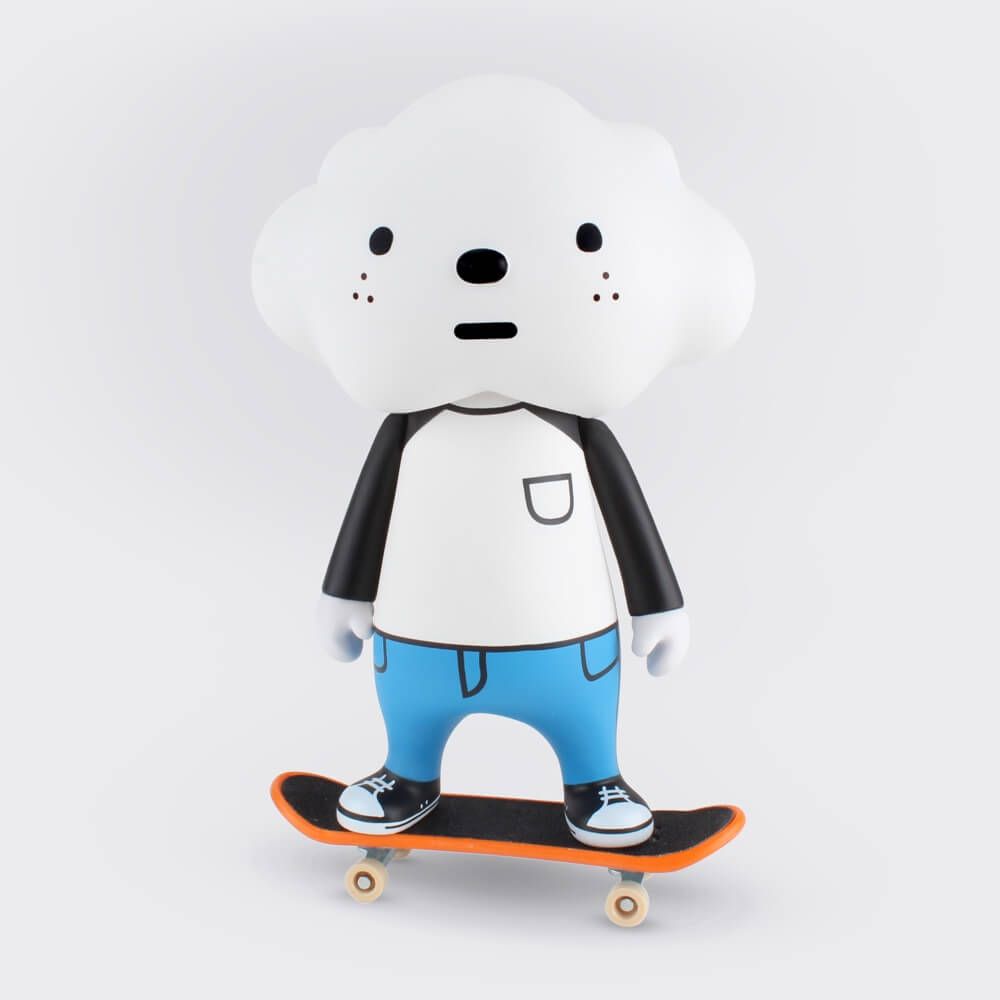 The set will be released in a limited quantity of 100 and will only be available at Rotofugi SDCC Booth #5248 ($60 tax included) and on rotofugi.com ($55), beginning Wednesday, July 20 at 8pm Central Time. The Cloudy Style collectors mustn't miss it!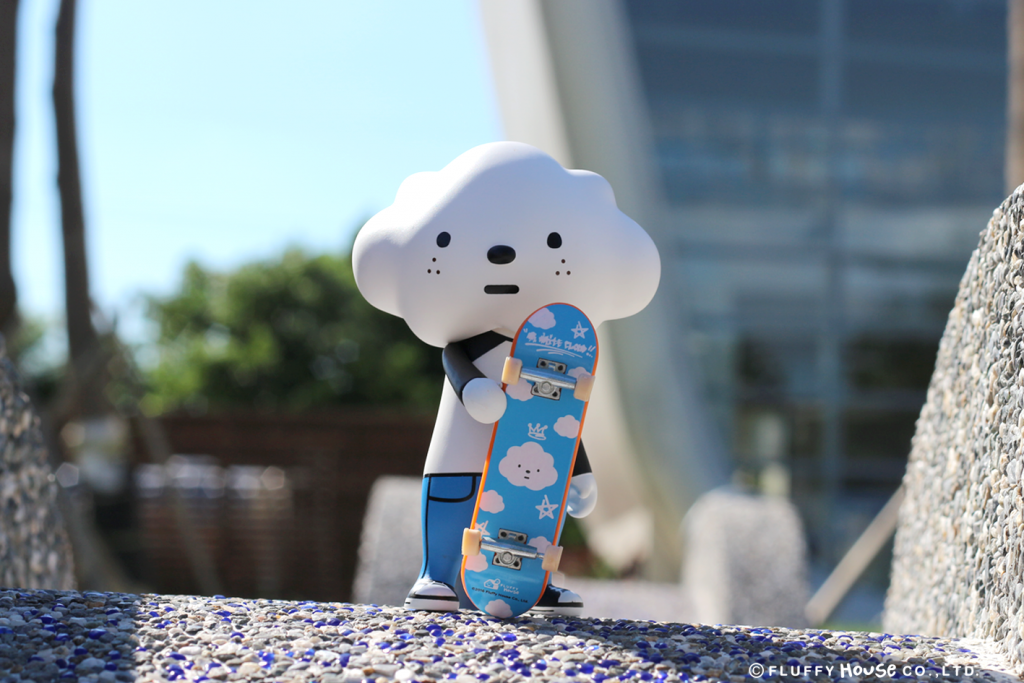 Need a review of Fluffy House Vinyl toy line? We have your back with our full Fluffy House review, which you can find HERE.
Before you leave us and spend your money at http://fluffyhouse.com/shop.php check out below 🙂
Free goodies for all you mobile uses, yes FREE everyone loves FREEBIES.
Fluffy House has two cute apps. The first one is a camera app and another is a puzzle game which sometimes they offer discount codes when completing certain targets for their vinyl toys.
Fluffy Coffee
Download Fluffy Coffee for FREE HERE.
iOS Photo App "Fluffy Photo" has released!
Download it for free and Mr. White Cloud and friends are now ready to fill your photos with cuteness and joy.
Add Mr Cloud and co in all your photos like we have. 
Smile for everyone! Download it HERE for FREE.
Find Fluffy House via http://fluffyhouse.com/ , Facebook , Instagram and Twitter.