Back in September SING SING RABBIT local launch was released which left international collectors glued to there screen on a release date for international collectors. Black Friday is about to get interesting as ToyZero Plus has launched international sales for SING SING RABBIT.
Sing Sing Rabbit loves to sing, create and is brave to break the rules. She is transformed from a lamp into a cartoon singer who represents the spirit of pursuing dreams, justice and hope. She believes that nothing is impossible because if you think you can, you can! SSR hopes to spread positive messages through different ways, bringing the new generation a different kind of light. Year 2017 is the 6th Anniversary of Sing Sing Rabbit, TOY0+ is happy to announce this collaboration by introducing the first SOFT VINYL collectable toy of Sing Sing Rabbit.
Sing Sing Rabbit is a masked singer who wears a very big rabbit head. She loves to sing and compose songs. With her mysterious identity, impressive appearance and amiable feeling, she has attracted a bundle of fans from different age groups. Moreover, Sing Sing Rabbit spreads positive messages through a variety of ways, bringing the new generation a different kind of light.

In 2011, she created a song named made her rocks on YouTube, immediately drawn intention by Taiwanese media such as CTITV, Next Media, Apple Daily News, etc. In 2013, SSR became a contracted artist under HoriPro (Japan Big 3 artiste management company) and released her first debut Japanese song through HoriPro official channel. In 2014, SSR successfully used a weather balloon to send her 3D figure and Japanese cover song to near space and became the first singer in the world to shoot near space music video. Apart from a singing career, SSR also released lots of product of her iconic cartoon graphics.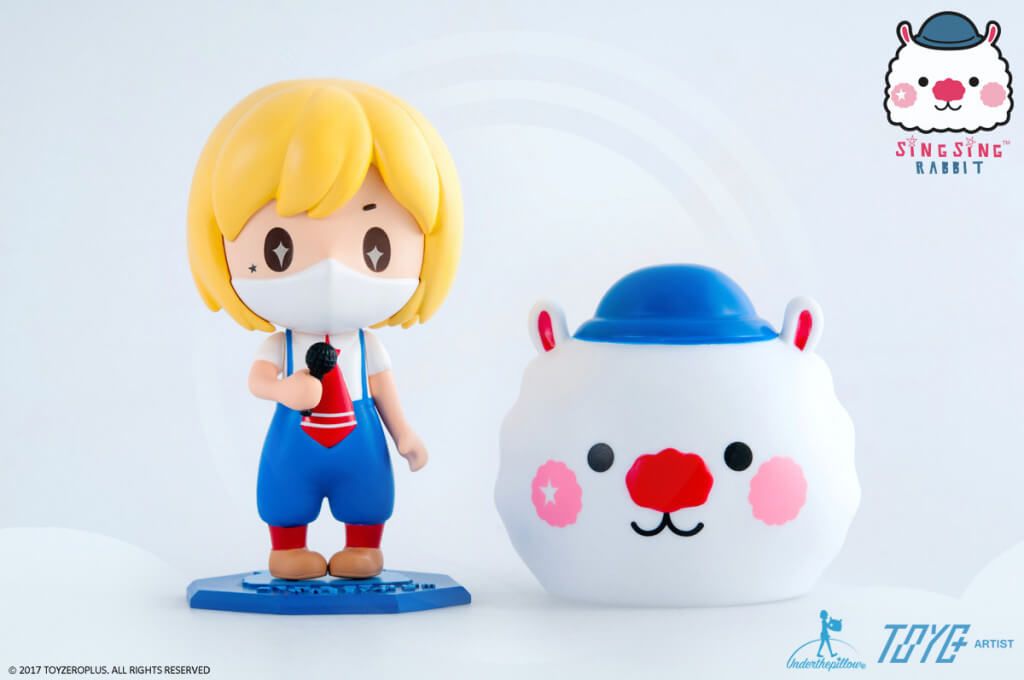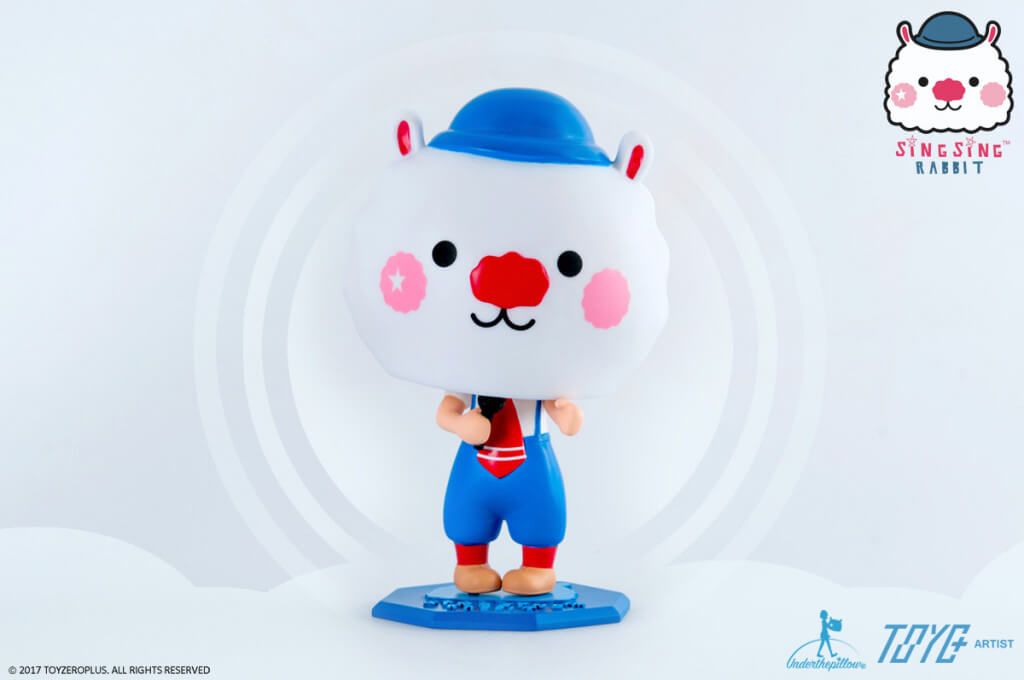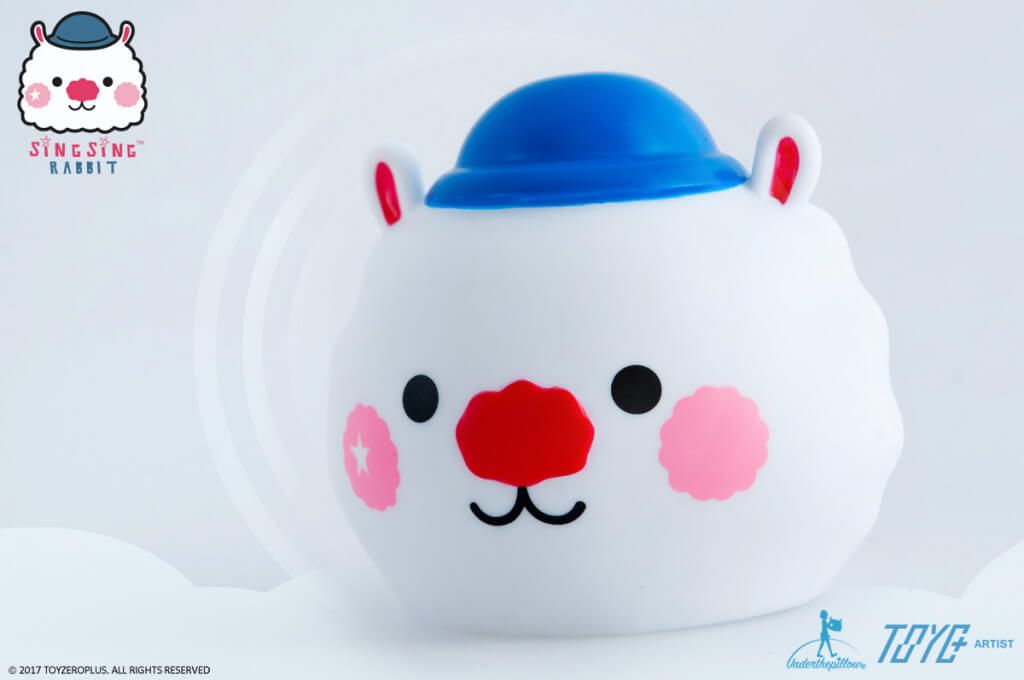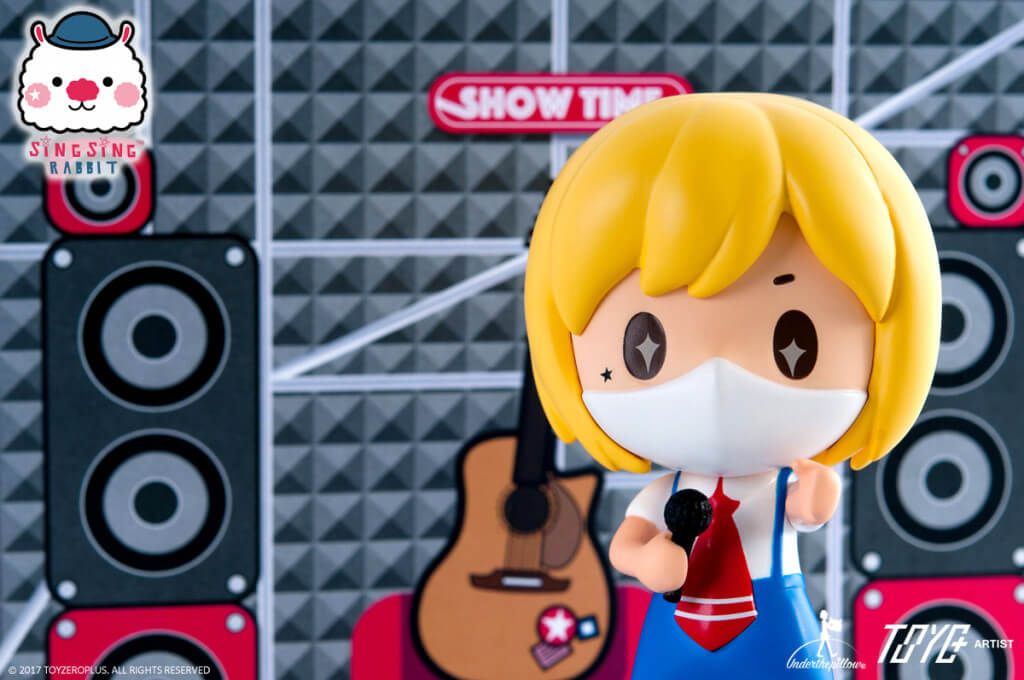 Produced by TOY0+, designed by Timothy Hui and SSR, Sing Sing Rabbit soft Vinyl toy is 12.2cm height in total, the included big rabbit head could be wear on the girl with a mask or display them separately. The packaging box could be turned into a display platform with a music truck idea.
WHEN: NOW
Size : ~12.2cm(H) ~13.6cm(H)
Material: Soft Vinyl
WHERE: https://toyzeroplus.com/shop/
Price: 580 HKD
Ships Jan 2018
If you want to get your Designer Toy news first, you should look to download our new TTC Mobile App. Designer Toy news direct to your smartphone. No dealing with social media algorithms.
Find Sing Sing on https://www.underthepillow.com.hk/ , Instagram and Facebook.