Ultraman and Uamou fans rejoice – for those of you who missed previous releases of UltraUamou, the silver edition is now back in stock! These special editions have been created every year for Tsuburaya Productions Creative Jam 50, which is a semi-annual event that celebrates Ultraman. There have been multiple UltraUamous created, from glow in the dark, to silvery & glittery, to dark gray. The silver one is the most iconic colorway and has been released in several waves. Generally these UltraUamous sell out very quickly at these events so it's exciting that some are now online!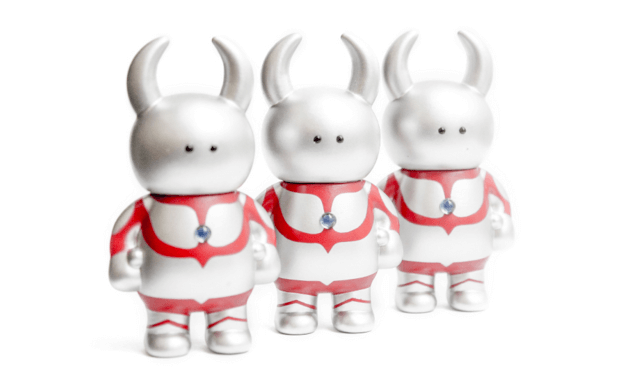 These are about 7 cm, or slightly less than 3 inches tall, and is 3240JPY. They have hand applied and custom made timer parts on their chests. The paint quality is very nice and clean (I personally have almost all of the colorways). I didn't know much about Ultraman but these Uamous actually inspired me to learn more about the story and understand why people like the character and stories so much!
In addition to the UltraUamou, there was also a matching pen released!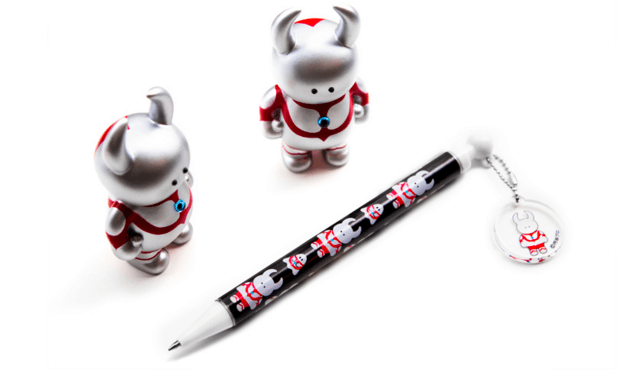 This pen is just so cute! It would make a great present for someone or as your own pen. Though if I had this I would never want to use it. The pen is 760JPY.
Anyway, if you want either one, you better move fast! As of this post, there were only 6 left of the UltraUamous online, and 2 pens! Go here to order UltraUamou, and here to order the pen!
Follow Uamou on Instagram to see more releases!