We first saw a glimpse of Otto Bjornik production Kidrobot Shah Mat Dunny chess series out in the open NYTF 2016. Today Woot Bear gallery showed the world they are all ready for retailers and your collection. We cannot wait to see all of them officially, especially seeing they have accessories included.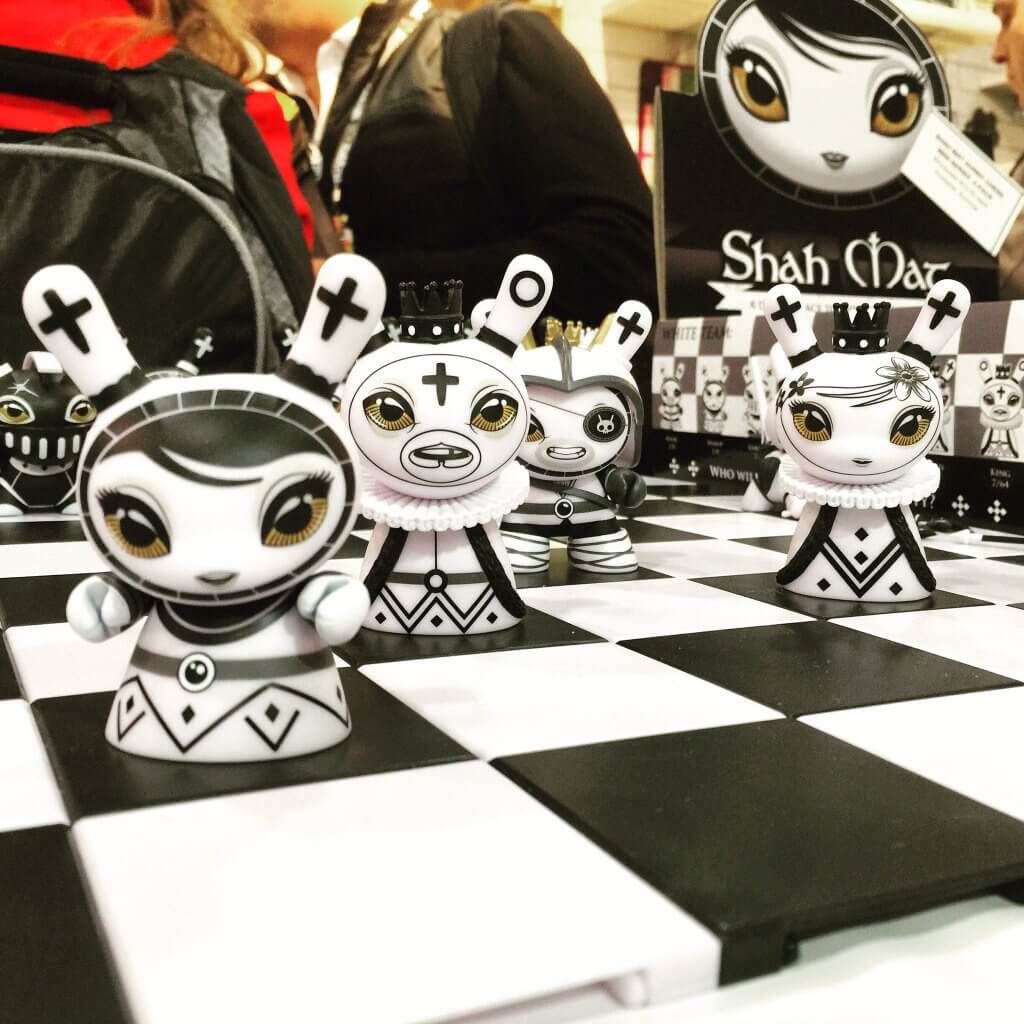 Woot Bear gallery have announced the release date, 10th June 2016! and the will have it in-store and at wootbear.com.
We are sure https://www.kidrobot.com/ and other designer toy retails will have stock in 10th June or still have them on pre-order.
More of Björnik's work can be found on his Facebook, Instagram and Twitter.