The mythical Broken Bones figure from Splurrt returns in a new version produced byToy Art Gallery. It's been a while but it was worth the wait;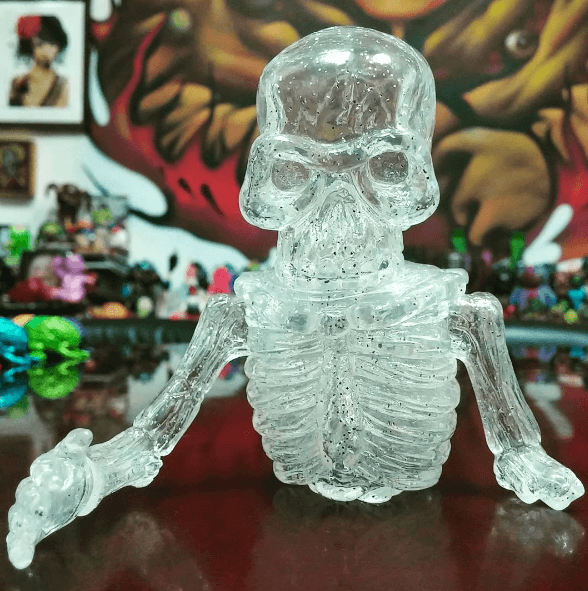 This new Broken Bones looks amazing in this 'Ghost' version casted in clear soft vinyl with embedded glitter, stands approximately 5 inches tall . This is a perfect combo for the Splurrt sculpt.
As we can tell for the info given on TAG's Instagram a small run of painted Broken Bones will also drop alongside the blank.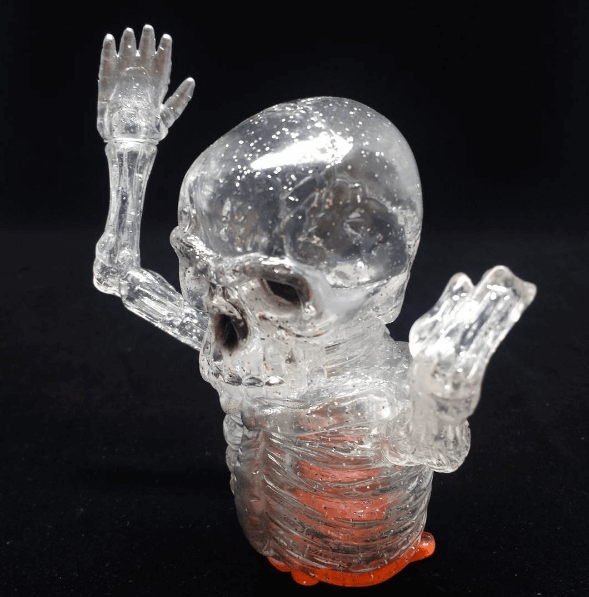 Treat yourself with some nice sofubi before the weekend, Broken Bones will be available for $70/£48 on Friday 5/27 at 12pm Pacific Time (check worltimebuddy.com for your local time) at shop.toyartgallery.com.
Show Splurrt some love on Instagram, Twitter, Facebook and http://www.splurrt.com/
Follow Toy Art Gallery on Facebook and Twitter.
*pics via TAG