Screaming Sky Gallery in Portland, OR presents Reverie, a show for the month of March that showcases three artists – Zoe Williams, Josh Pearce, and Yosiell Lorenzo! The theme is meant to showcase a variety of sculptural styles of spirits, critters, and monsters.
I first caught wind of this show because I follow Yosiell on Instagram and this particular sneak peek captured my attention.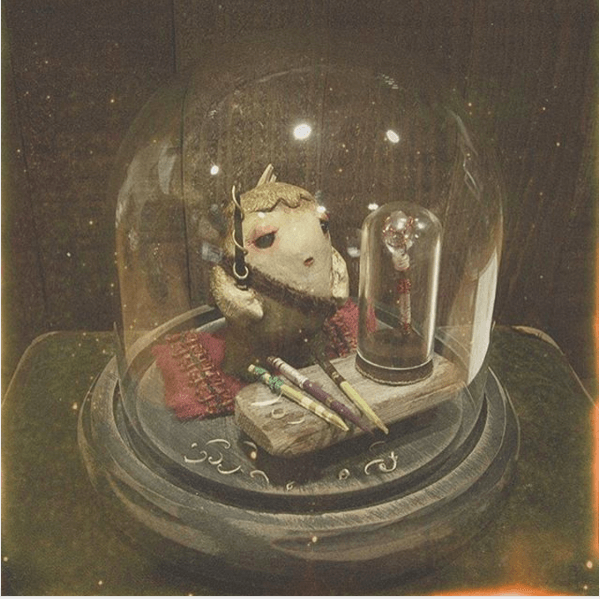 This is the Wand Maker
The wands being prepared by the wand maker, the wand on display in the glass dome, and the wand maker himself are just so adorable. I feel like I'm being transported to a magical world.
I hopped on over to Josh's Instagram to see what sneak peeks he had, and this nostalgic display showed up: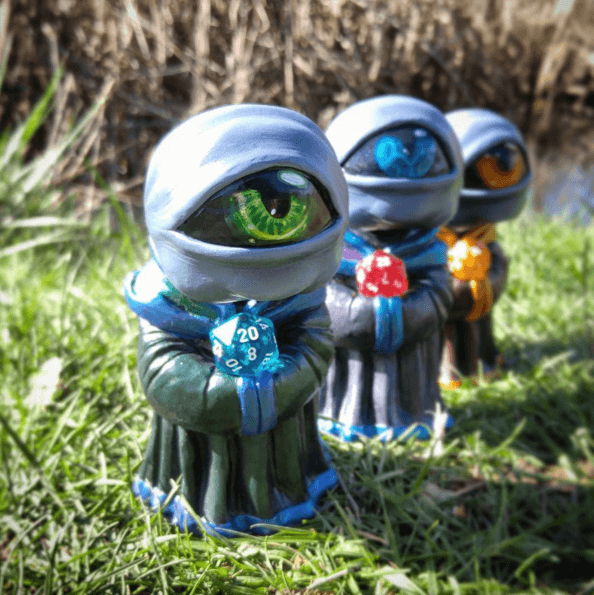 Fans of any games like Dungeon and Dragons will surely recognize all the mystical elements of that game – wizards, a mystery all seeing creature, and the dice of life.
Finally, Zoe's Instagram revealed a sneak that combines so many things I love in life – cats, unicorns, felt material, and noses I want to press fondly. It's like nyancat got classy!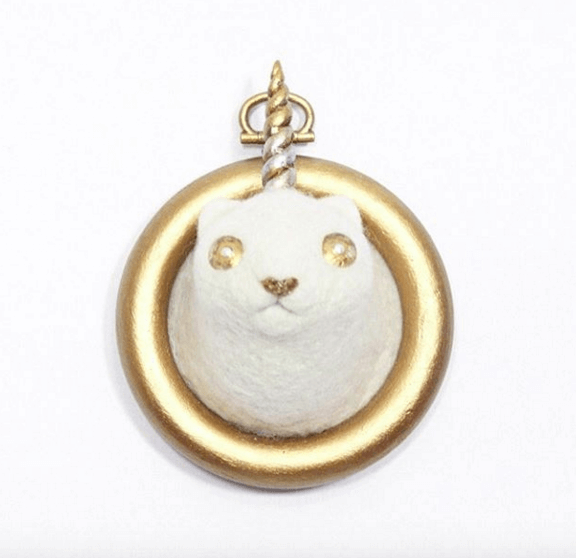 I can't wait to see what else the show will offer! Given opening night is this Thursday, I suggest you email Screaming Sky right away to get on the preview list – [email protected]! You can also check out what's on their shop when pieces become available later. Follow the gallery on Instagram.
Images taken from the artists' Instagram accounts.