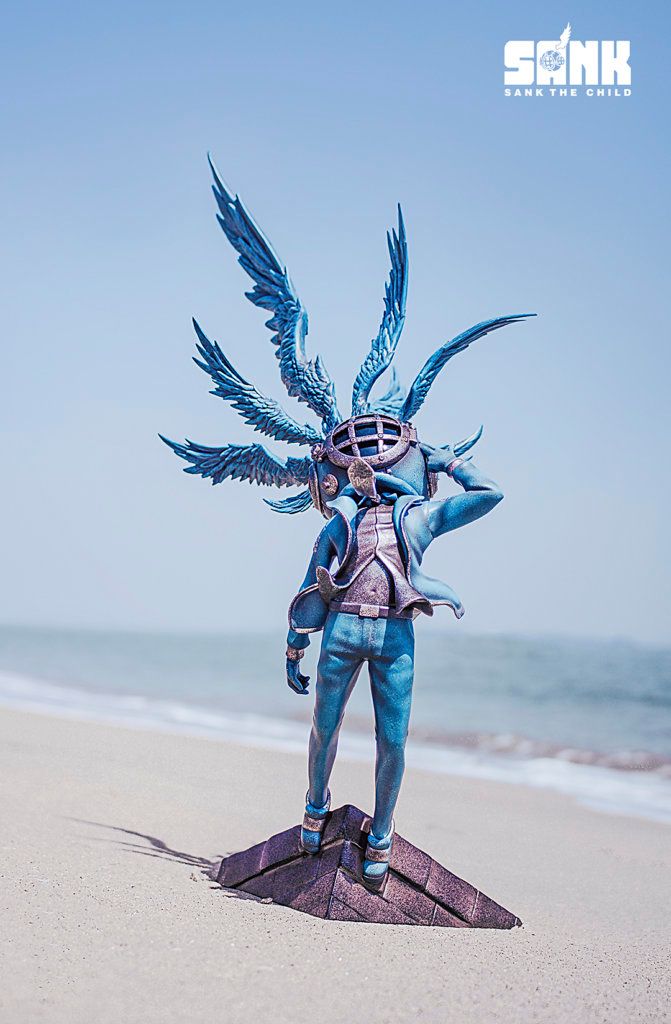 Sank Toys is back with another incredible Sank the Child release this coming weekend. Absolutely stunning with the Sank the Child Escape Blues release. Elegant AF!
The Toy Chronicle will have the new Sank the Child Escape Blues available for purchase from 3pm BST on Saturday 25th April. The TTC Shop only has FIVE available to purchase on Saturday, so don't hang around! They are priced at £200 + S&H. These are big old pieces too! Standing at an epic 18inches tall. This will be a stand out piece in your collection, no doubt about it! Check thetoychronicle.com/shop on Saturday at 3pm BST!
Some of our global friends will also be stocking this new Sank the Child Escape Blues on Saturday. Check out myplasticheart, Strange Cat Toys and The Toy Galleria.
---
Sank Toys Social Media
Facebook: https://www.facebook.com/SankToys/
Instagram: https://www.instagram.com/sanktoys/?hl=en
Twitter: https://twitter.com/SankToys
---
If you want to support The Toy Chronicle, we have a number of options available to you. We have started to stock a wide range of releases that we think you will enjoy. Ranging from production pieces from Superplastic, to original pieces from our favourite artists. Purchasing one of our pins also really help. A quick, cheap way to also support the TTC is by making a small donation. These can all be completed below through our online shop. We appreciate all the support! Thanks!