With the sakura season-ending, Eatmycrayons and Ben Teo Nebby Art have unleashed a new Connolly of Micros SAMEGO's! Both coming in a Koi theme markings which we think suits Samego's very well. We hope Heidi and Ben have fed them well, we don't want them to starve as they wait for new homes.
"After much discussion and refining, we are delighted to feature our first figure, the mischief-loving: SAMEGO. The name derives from Japanese, with Sa-me being shark, and Go from Tamago/eggs. The namesake also explains the character's egg shape."-  Nebby Art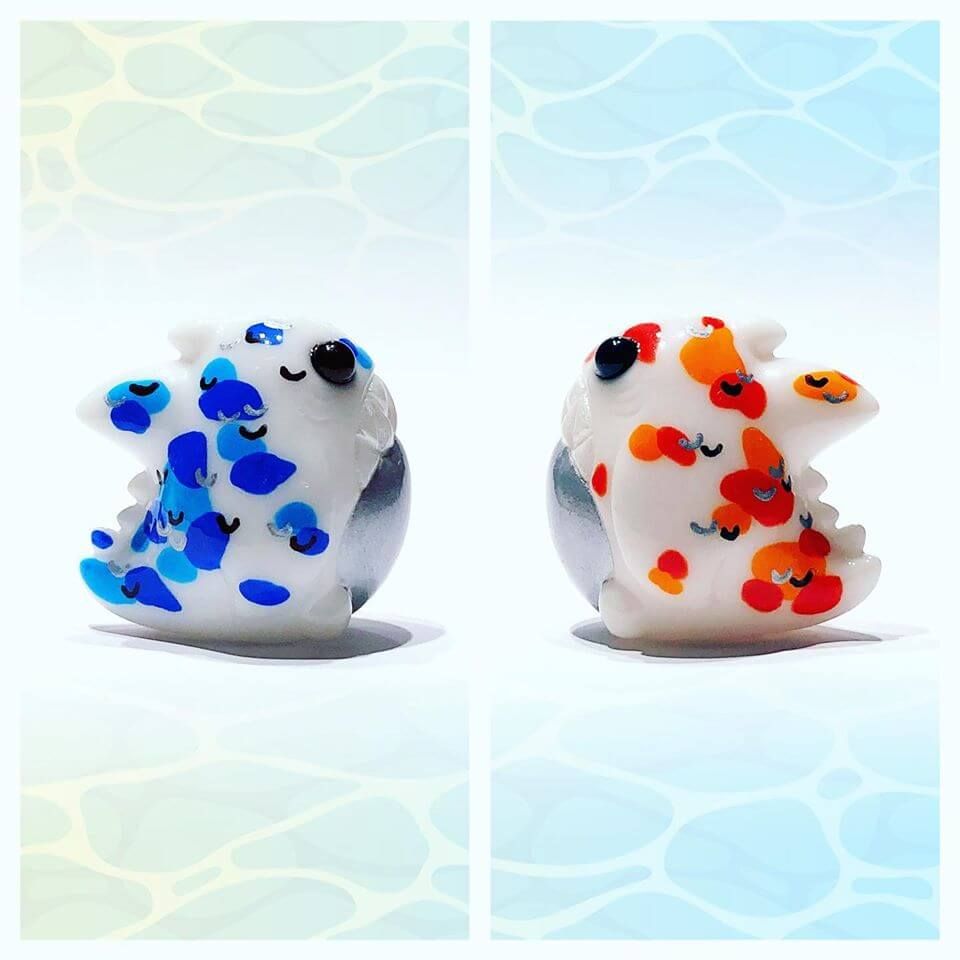 At the time of publishing we found out that they both sold out super quick, but we have good news! Eatmycrayons will open her commission list briefly! so hit Heidi and Ben up if you want something similar via https://www.instagram.com/eatmycrayons/  @nebbyart and Facebook at fb.com/nebbyart Check out online store https://www.etsy.com/shop/nebbyart.
Cop your Designer Toy news first, you should look to download our new TTC Mobile App. Designer Toy news direct to your smartphone. No dealing with social media algorithms.
It's FREE.