Pantheon Rococo is a Mexican Ska / Rock / Latin fusion band and they have just released their own vinyl art toy. Veneno Toys and Othon Cardenas Peña, Frank Mysterio are behind the project, it was destined to be a winner. The design itself is a great one, like who doesn't like skulls? anyway the design is pretty much based on Pantheon Rococo logo and that stare is some what creepy, but we love it.
RocoSkull comes with a removable hat and a creepy ass look. RocoSkull can be yours for $31, around £20 bargain for a 10 inch figure and a dope design!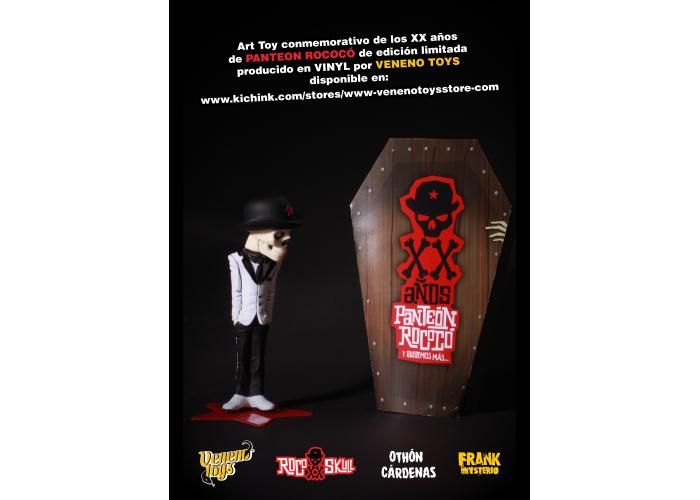 Need one?  Veneno Toys have them you can find them HERE.
You can find Veneno Toys via Facebook, Shop and Twitter.